James Rondeau, the Art Institute's head curator of contemporary art, highlights pieces donated to the museum by Chicago art collectors Stefan Edlis and Gael Neeson –  an estimated $400 million gift of iconic contemporary artwork.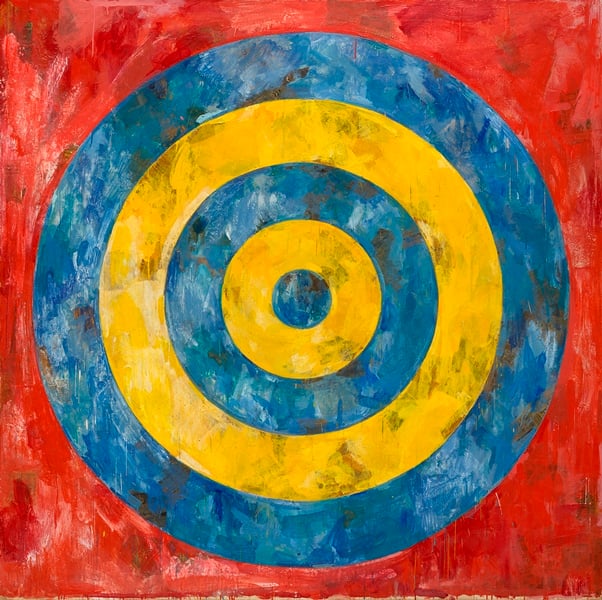 Jasper Johns. Target, 1961.
Rondeau: "By incorporating found images and objects into his work in the 1950s and early 1960s, Jasper Johns was a catalyst in the shift away from the visual and critical dominance of Abstract Expressionist artists. The Edlis/Neeson gift includes three seminal Johns works from this era— Figure 4 (1959), Alphabet (1959), and the iconic Target (1961). Target is an example of one of Johns' most recognizable and important motifs and captures the play between art, object, and sign that would pave the way for Pop Art."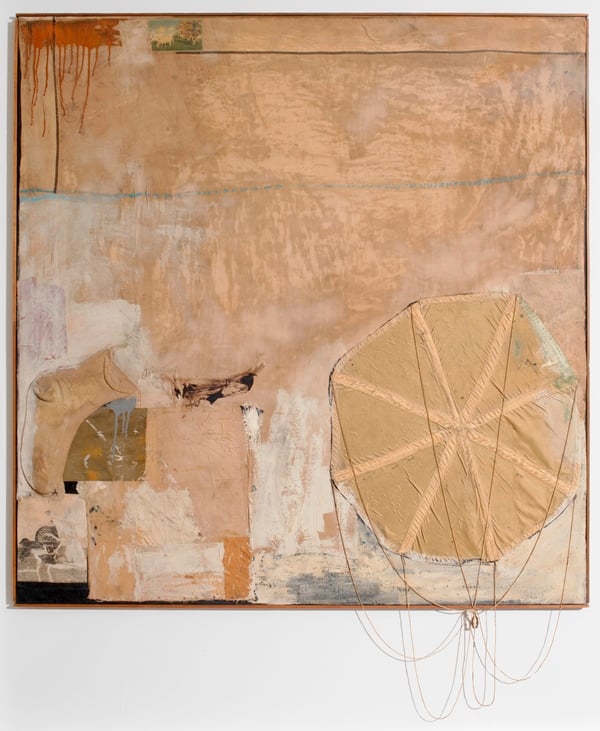 Robert Rauschenberg. Untitled, circa 1955.
Rondeau: "Robert Rauschenberg is represented in the gift to the Art Institute by Untitled (1955), one of the most significant Combines of his career. The Combines—hybrids of painting and sculpture incorporating found materials and images—challenged the two-dimensional limits of the canvas and attempted to bridge what Rauschenberg called 'the gap between art and life.' This pivotal piece belonged to Jasper Johns for decades; the string hanging from the toy parachute is argued to have inspired Johns' Catenary series."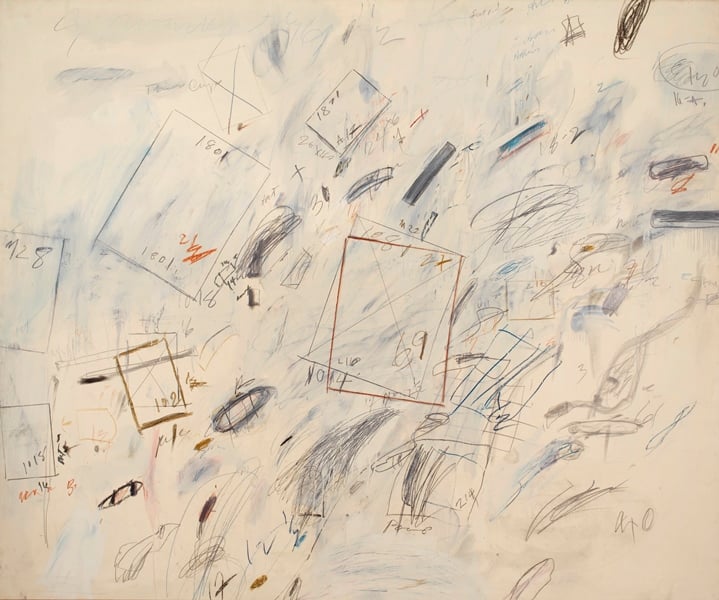 Cy Twombly. Untitled (Bolsena), 1969.
Rondeau: "One of fourteen large canvases that Twombly produced by himself in the isolated Palazzo del Drago north of Rome during August and September 1969, Untitled (Bolsena) is both abstract and cryptically graphic—a crucial example of a transitional moment in twentiethcentury art. The gift will also include Twombly's sculpture Untitled (1953), which Edlis and Neeson acquired from the collection of Robert Rauschenberg. That sculpture is widely acknowledged as among the artist's most important objects."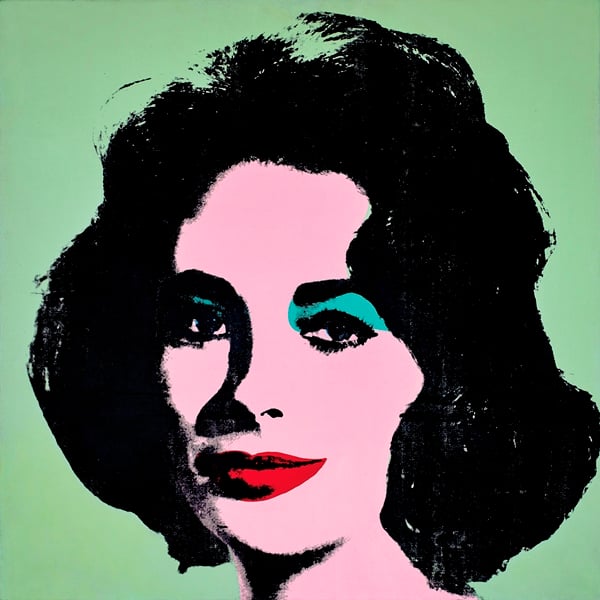 Andy Warhol. Liz #3 [Early Colored Liz], 1963. The Stefan T. Edlis Collection, Partial and Promised Gift to the Art Institute of Chicago.
Rondeau: "Andy Warhol is represented by nine iconic paintings, including two selfportraits; exemplary images of Jacqueline Kennedy, Liz Taylor, and the Mona Lisa; and a definitive electric chair. This gift allows the Art Institute to now claim the best collection of Warhol's work in any encyclopedic museum in the world."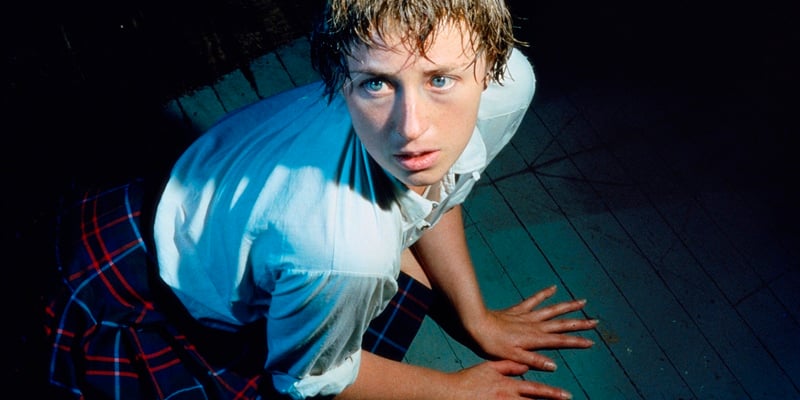 Cindy Sherman. Untitled #92, 1981.
Rondeau: "The Edlis/Neeson Collection includes works by artists such as Cindy Sherman who, inheriting the formal and conceptual strategies of Pop Art, applied them to mass culture in innovative ways. Six works from Sherman's most important series, the Centerfolds (1981), join six 'appropriations' by Richard Prince to form a portfolio of contemporary photography within the gift."
---