Nineteen years ago this month, a major hostage crisis began in Lima, Peru that lasted for four months and involved high-level diplomats, business officials and a small group of well-armed militants. A few years later it became the basis of author Ann Patchett's best selling and fictional novel "Bel Canto."
Next week, an operatic version of the book will have its world premiere at Lyric Opera of Chicago.
Eddie Arruza got a behind-the-scenes view of the making of this new opera and has the story.
TRANSCRIPT
Eddie Arruza: As the drama unfolds, and the very real looking automatic weapons appear, it's clear this work of and about our troubled times is made all the more unsettling by recent global tragedies.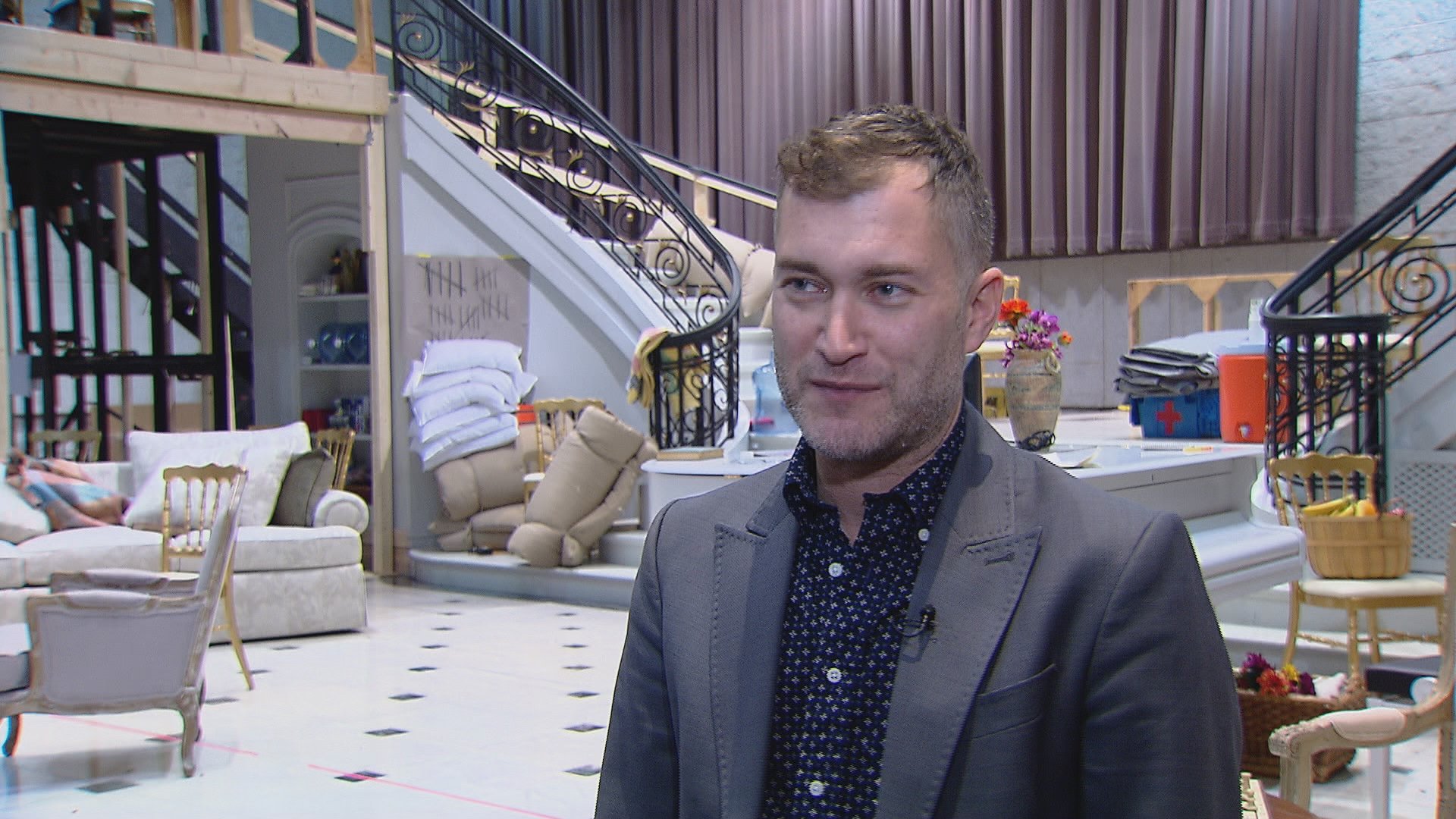 Kevin Newbury
Kevin Newbury, director: These things are very real and so it's our duty to confront them honestly and bravely. It can be emotionally exhausting to do that, but nowhere near as emotionally exhausting as the people that are actually living it and going through it.
EA: Nearly 15 years after author Ann Patchett wrote her acclaimed novel "Bel Canto," her story of a hostage takeover that becomes a fable about unexpected relationships is about to take on an operatic life with a world premiere at Lyric Opera of Chicago. The book was very loosely based on the 1996 Lima, Peru crisis in which Marxist guerrillas stormed a large party at the Japanese ambassador's home and took hundreds of people hostage. But Patchett's only contribution to the opera was in granting the rights to her book to Lyric Opera's creative team.
[Lyric Opera of Chicago Commissions "Bel Canto"]
Ann Patchett: My participation has been zero which I see as a great kindness, because no one needs a novelist. People say to me all the time, 'Well, shouldn't you be involved? Shouldn't you be giving notes?' And I say, 'Well, if it was a ballet of "Bel Canto" should I be giving notes? No.' My role is to trust my friend and her good judgment, and sit back and enjoy. So, I'm thrilled.
I read the libretto I thought it was so much better than the book … it's gorgeous.
EA: The driving force behind "Bel Canto" the opera was Patchett's friend and soprano superstar Renée Fleming, who has been Lyric Opera's creative consultant since 2010. Among her duties was to curate a new opera and in early 2012 she announced the "Bel Canto" project.
Renée Fleming: It's a very long birth in opera it takes a tremendous amount of time in terms of planning and there are so many elements that have to come together.
Opera typically is put together by hiring a composer and the composer figures out the team they want to work with and also figures out what the story will be, what it is they'll present. We did this the opposite way.
No, I've never done this before. I've starred in a lot of new operas but this is a real joy for me to be on the other side. I'm the den mother of this project.
Hear our entire interview with Patchett and Fleming about "Bel Canto."
---
EA: Among the den mother's recommendations was to hire Pulitzer prize-winning playwright Nilo Cruz to write the libretto and Peruvian composer Jimmy Lopez the write the score. Lyric Opera's general director selected famed stage director Kevin Newbury to oversee the stage action.
KN: I remember Anthony Freud calling me and saying, 'I have a project I want to talk to you about and it's not one of the other shows you're doing in Chicago,' and I thought I hope he's calling me about "Bel Canto," I desperately want to direct that show. I was so thrilled when he did. I loved the book when I read it, I think almost 15 years ago when it first came out. Jimmy and Nilo are incredible collaborators. The piece is so alive. It's such a gift to be a part of it.
EA: The actual hostage siege involved dignitaries from around the world, global business leaders and military officials. But in the book, the main character sprung from the author's imagination. That character is an operatic diva by the name of Roxane Coss, and in the new opera she's played by up-and-coming Australian diva, Danielle De Niese. De Niese has garnered acclaim for singing the works of composers who died centuries ago. In the last few months, however, the creators of her latest role are very much alive and have frequently been only steps away.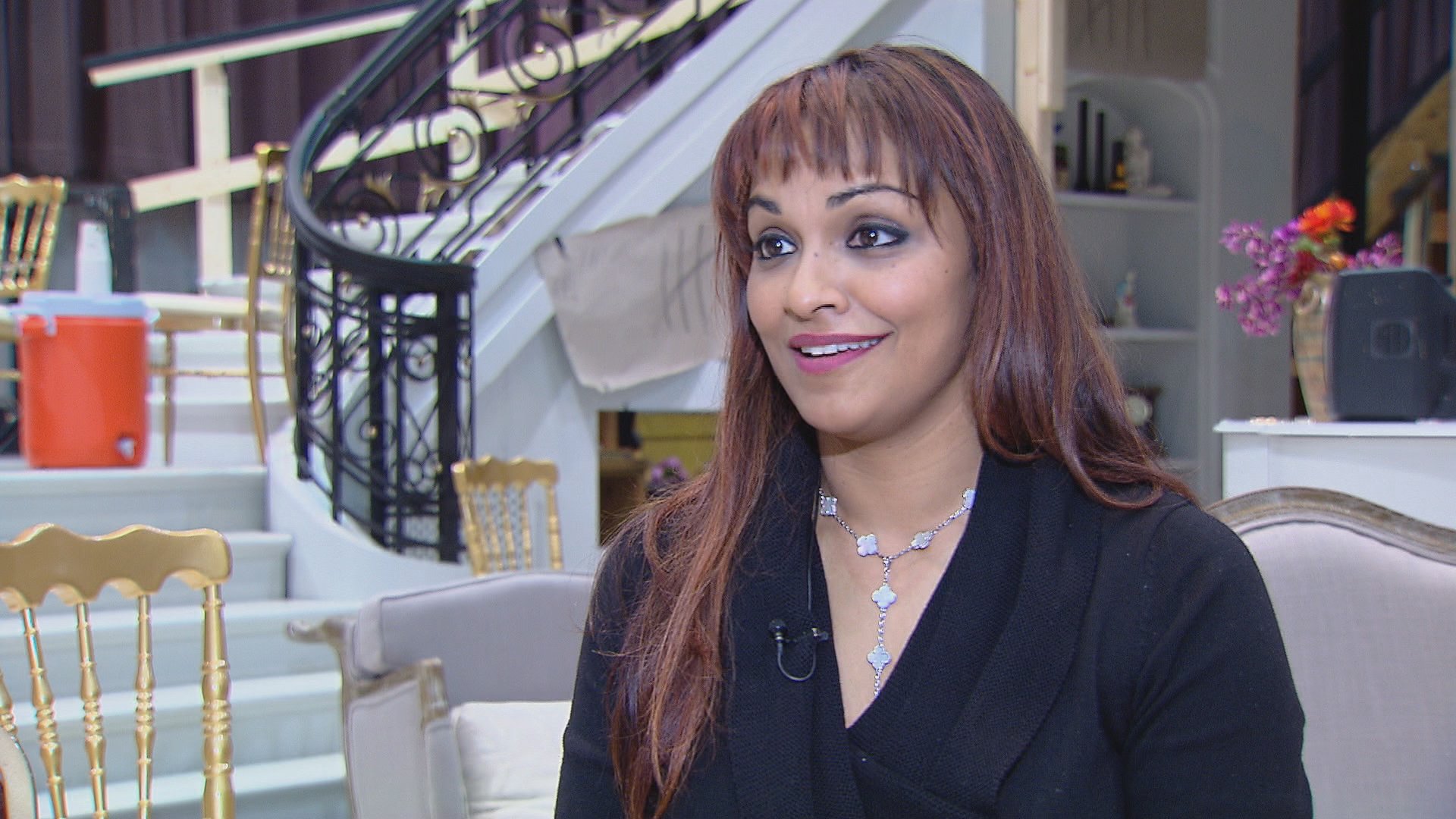 Danielle de Niese Danielle de Niese: We've been so fortunate and I do think this is incredibly rare to have the composer sitting in every single rehearsal. It means that we can ask questions, like, 'What were you thinking of when you wrote this? Tell us what inspired you and what you had in mind's eye when you wrote this.' That informs our ability to convey that.
EA: The character who becomes Roxane's unexpected love interest is the Japanese dignitary for whom the party is being held. In the opera he's played by Korean baritone Jeongcheol Cha who also benefitted from having a living composer.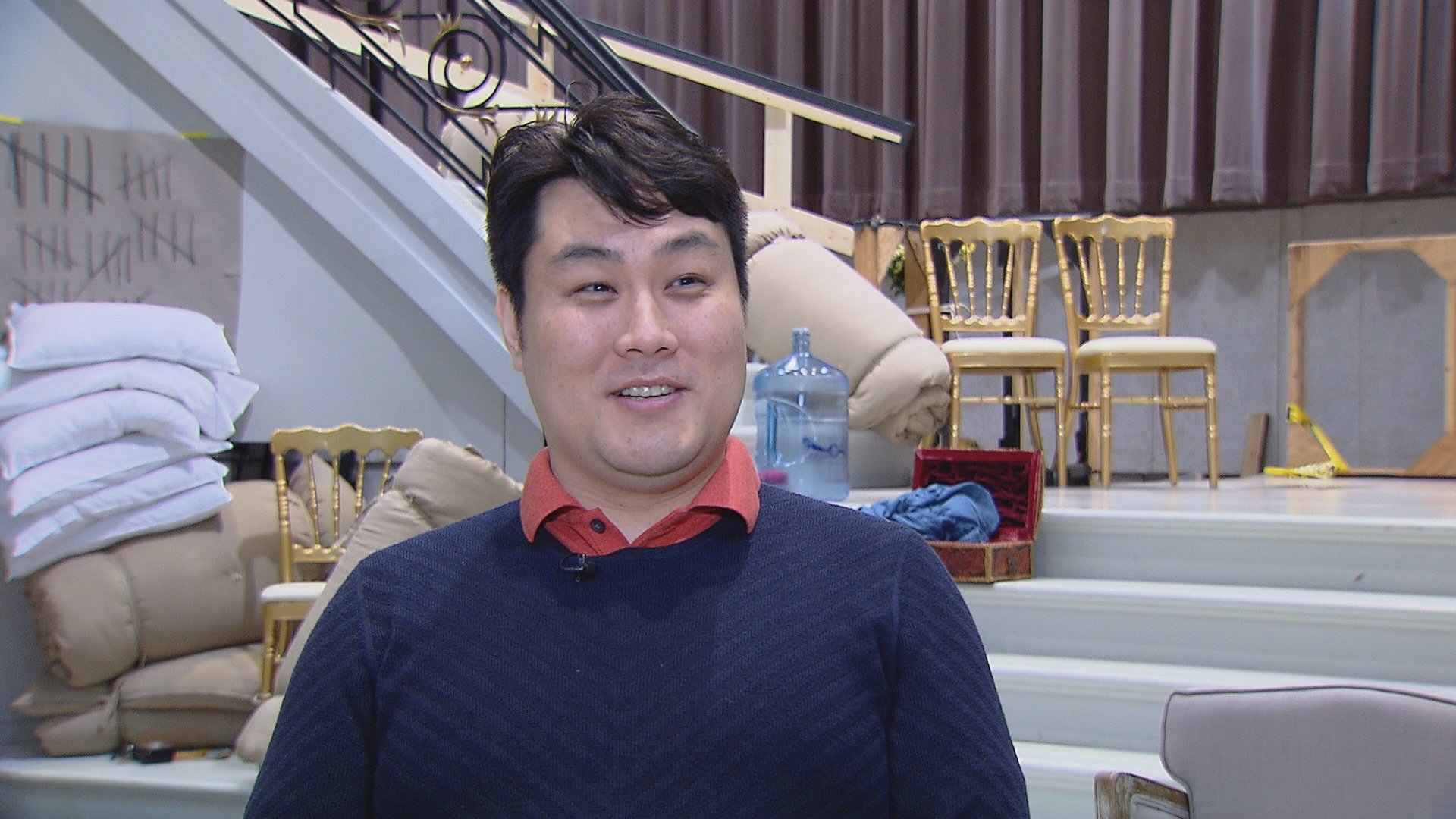 Jeongcheol Cha
Jeongcheol Cha: He already heard my voice before he stared to write this music.
EA: So he may have written it for you.
JC: Yes, maybe. I think so.
EA: That's pretty awesome.
JC: That's really awesome.
EA: "Bel Canto" has an unusually large cast with 20 principal singers. The libretto is in seven different languages. And Jimmy Lopez's score is said to be infused with Latin American sounds and inventive orchestrations. But as the young cast and creative team bring the brand new opera to life, the very real situations that propel the the story have led to some emotional rehearsals.
DD: We constantly say in rehearsal that it's getting really real because it's very immediate. The music is very immediate, the text is incredibly immediate. It's not like a big leap of the imagination to imagine what you would do if you were held at gunpoint. Once the music sets the context, and we've got the director giving us ideas, the reactionary responses become very quick, very instinctive and then when someone says, 'And a gunshot is fired, bang!' You have to hit the deck. The immediacy of that has taken its toll a little bit.
In the video below, de Niese talks about the play and its world premiere at the Lyric.
---
EA: The real hostage crisis in Peru lasted 126 days and culminated in April of 1997 with the storming of the ambassador's residence by Peruvian troops. The successful government attack played out on live television.
For Lyric Opera of Chicago's general director, "Bel Canto" will be the 12th world premiere opera he's overseen. And while Anthony Freud says he's keenly aware that recent terrorist attacks and mass shootings will be fresh in audience members' minds, he says "Bel Canto" is about more than a horrifying historic episode.
Anthony Freud: The novel of "Bel Canto" and therefore the opera is not, in my opinion, at its heart about terrorism or hostage taking.
It is about the creation of extraordinary relationships in the least likely of circumstances; it's about the humanizing power of the human voice. Yes, it's a work of fiction that contains a scenario which is all too resonant for us today. But I hope people will see it as an opportunity to, perhaps, think more deeply about some of the troubles of our time.
Hear our entire interview with Freud, below
---
EA: And from the author that inspired it all, this reminder:
AP: I think it's important to remember that one of the responsibilities of art is to help us make sense of our time and our lives. To give us a way to discuss things that are going on in the world around us, and to see it through a different lens. This is in no way a comparable situation what's going on now in the news, but I think that it will help people discuss their feelings. That's one of the things that art can do for us.
EA: After its premiere next week, "Bel Canto" will likely generate a lot of discussion but, for a change, the talk surrounding this hostage crisis will center around its artistic achievement.
For "Chicago Tonight," I'm Eddie Arruza.
---
"Bel Canto" premieres at Lyric Opera of Chicago next Monday. Get full details, including ticket prices and times, here. If you can't make it to the opera house, our sister station WFMT will broadcast the opera live beginning at 7:15 Monday night. Get full details on that broadcast here.
Follow Eddie Arruza on Twitter: @EddieArruza