For the first time today, some Illinoisans are lighting up, smoking marijuana and doing it completely legally.
Today marked the first day of medical cannabis sales in Illinois, two years after the state legislature passed a law creating the trial program. Just where is it sold, what are the rules, and who are the customers? 
Eight dispensaries are opening this week – five of them began sales today. They are located in the Chicago area in places like Mundelein and Addison and throughout the state in Ottawa and Quincy, among other places.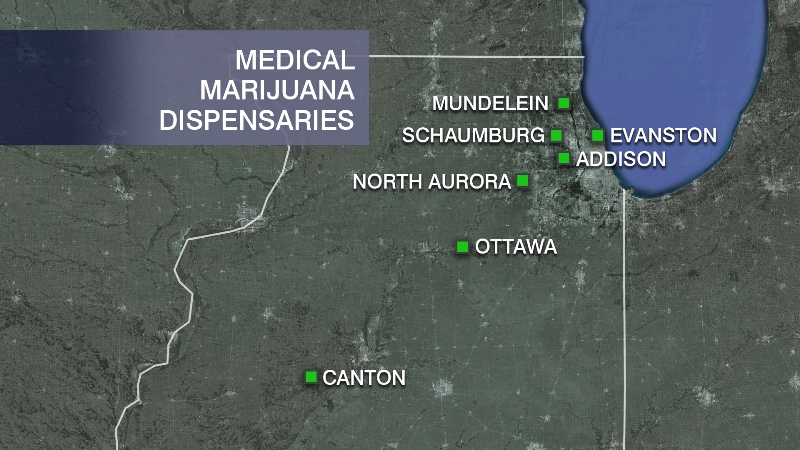 "Chicago Tonight" visited the Earth Med Dispensary in Addison which had a slow trickle of customers throughout the day. There was a security guard on duty and cameras surrounding the building. Only people with a medical marijuana license were allowed in. "Chicago Tonight" was told by patients that the process to purchase medical marijuana took anywhere from 45 minutes to an hour.
"Once we verify that you are a patient registered with us, we move you into a waiting area where you fill out a questionnaire," said Gus Koukoutsakis, co-owner of Earth Med. "Then we do one-on-one consultations, give you recommendations, and then you have to wait your turn to come up to the window and purchase your product."
Many patients were turned away because they weren't registered to buy from a particular dispensary. Beyond applying for a medical cannabis license, patients must also pre-register to buy with a specific dispensary and cannot buy at a dispensary they are not registered at.
As of now the state estimates that there are only 3,300 qualified patients. Those patients must have one of a few dozen pre-approved diseases, including: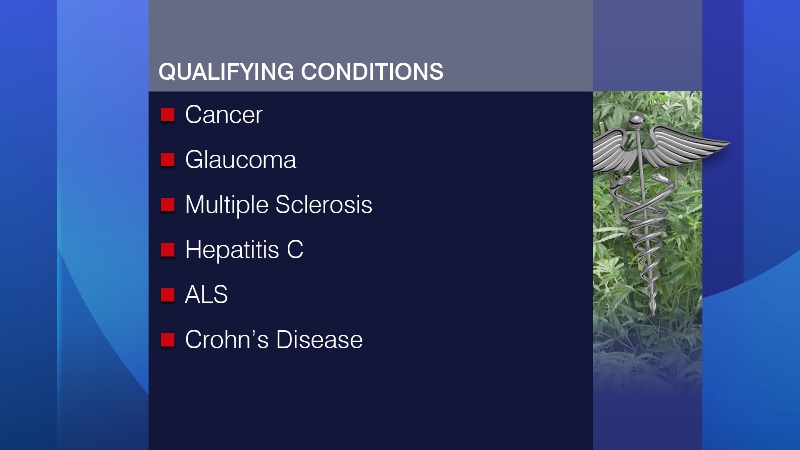 "Chicago Tonight" spoke with cannabis customers with a range of illnesses who say they are more than relieved that this day has finally come.  
"It's a little surreal, and it's just a relief," said Laura Furlan of the Jefferson Park neighborhood in Chicago. She said she suffers from multiple sclerosis and cancer. She says that marijuana has traditionally helped her alleviate symptoms of nausea and muscle spasticity. 
"I'm really glad not to have to go around to try and find it through illegal means," she said. "I'm really hopeful that it's going to be very helpful to help me deal with my illnesses."
South Side resident Bill Wilson says he does not fit the typical profile of a marijuana user. He has chronic back pain resulting from degenerative disc disease, and says he doesn't like to smoke or even smell marijuana, but that he prefers to try it because he fears getting addicted to pain medication.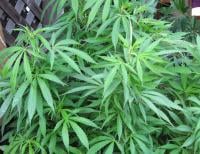 "I wanted to make sure I got strains that didn't smell like marijuana. I wanted to get a fruity or floral strain," he said. "I won't smoke it, so I'm going to either have someone make this into canni-butter for me or vaporize it."
The dispensers and sellers "Chicago Tonight" talked to say they are selling dozens of different strains of marijuana that have different side effects and treat different symptoms. For instance, some contain very low levels of THC, which is the compound that goes to your brain and produces the traditional "high."
Insurance does not cover any of the costs. An eighth of an ounce ran patients about $60. We spoke with a cultivator who said that there's a menu of strains to choose from, like "sativa" or "indica."
"Whereas sativa will give you a natural high, indica will give you more of a low, relaxed feeling," said George Archos, who runs a cultivation center called Ataraxia in southeastern Illinois. "Some will give you a medicinal, relaxed effect without any of the psychotropic effects."
The Illinois Department of Public Health estimates that 20-25 dispensaries will be up and running throughout the state by the end of the year. There are 56 dispensaries and 18 cultivation centers that have been licensed by the state overall.