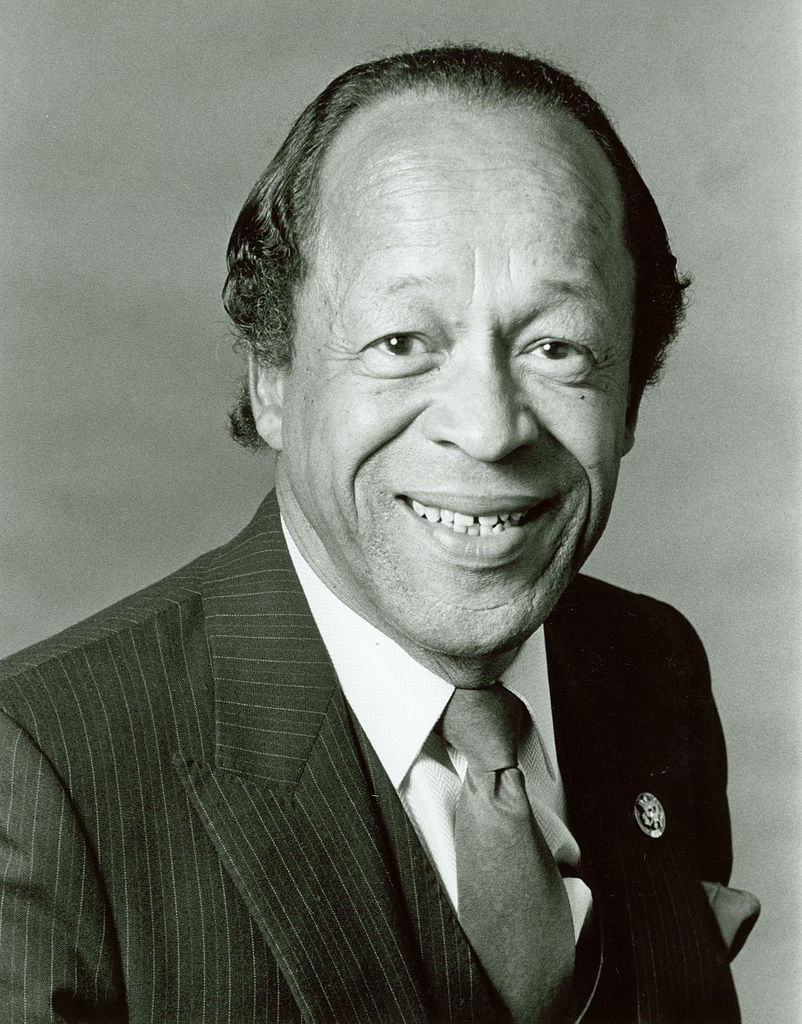 Gus Savage Former U.S. Rep. Augustus "Gus" Savage died Saturday, one day after his 90th birthday.
Savage, who was born in Detroit and raised in Chicago, was a controversial public figure whose career spanned journalism, publishing, politics and activism. He served in the U.S. Army from 1943-'46, was editor and publisher of Citizen Community Newspapers, advocated for civil rights and became the first African-American representative of his district, triumphing over Republican opponent Marsha Harris in the 1980 general election. He served six terms in Congress, from 1981 to 1993, representing Illinois' 2nd Congressional District.
A statement on thechicagocitizen.com reads in part:
We will eternally honor and cherish the leadership and fortitude you portrayed while establishing the Chicago Citizen Newspaper ... the largest, black-owned, weekly newspaper chain in the Midwest. It is and will remain the absolute shining gem of Chicago's south side.
Activism
Savage worked to create a better life for African-Americans in his district and across the nation. A biography by the U.S. Government Publishing Office (GPO) notes that the "lifelong civil rights advocate ... fought against discrimination in housing, employment, and labor unions."
In a 2005 article on peoplesworld.org, South Side activist Arlene Brigham tells the story of Savage's role in publishing photos of the mutilated body of Emmett Till, the 14-year-old boy who was lynched in Mississippi in 1955 after allegedly whistling at a white woman. As reported on "Chicago Tonight," Till's mother's decision to display the mutilated body of her son during his funeral altered the course of history by invigorating a movement.
Brighman explains how photos of Till's body came into the public sphere.
"Gus Savage was outside. I told Gus to take the pictures. He was the first to take the pictures of Emmett. He published a little magazine then called the American Negro. That's how the pictures were first shown. Then everyone started putting them out."
'Chicago Tonight' appearance
Savage joined John Callaway for an interview with "Chicago Tonight" in January 1977 to discuss his efforts to find a black mayoral candidate. The interview was part of a series focusing on the future of Chicago and the political changes following the death of Mayor Richard J. Daley.
"Wilson Frost is not the problem. He's the victim," Savage stated, referring to Frost's power struggle with the City Council following his declaration that he would be acting mayor after Daley's death. "I think that racism is the problem, not Wilson Frost. The perpetrators of racism are the political leaders of this city."
Watch the full interview below.
---
Controversy
Savage was widely criticized in the press for making racist and anti-Semitic comments. He was also the target of alleged sexual impropriety.
In 1989, allegations that Savage acted improperly towards a Peace Corps volunteer stationed in Zaire surfaced in the Washington Post. Savage claimed no wrongdoing but wrote a letter of apology to the volunteer, stating that he "never intended to offend and was not aware that you felt offended at that time."
The incident was investigated by the House Committee on Ethics, which stated that it "believes that Representative Savage did, in fact, make sexual advances to the Peace Corps volunteer."
Despite its findings, the committee recommended publication of the report instead of punishment, stating that "Representative Savage's actions should be the subject of a publicly available report describing his behavior, including his letter of apology. ... The Committee expects that its Report in the instant matter will suffice to avoid any future such conduct by Members."
Savage maintained his innocence, the Chicago Tribune reported in an article published days later.
Savage had no comment when asked about the letter, and he also said he had no interest in reading the ethics committee`s report.

"I have no interest in the report. I haven't done anything," he said to reporters after making an emotional, 30-minute speech on the House floor.

... Further, Savage blamed the "concentrated private power of white television and newspapers" for the allegations, which were made by a black woman.
Days after he won a bitterly fought Democratic primary election in March of 1990, a New York Times article reported:
At least three Jewish groups and The Chicago Tribune have denounced recent comments by the flamboyant South Side Congressman. On election night, he said his victory represented a defeat for the city's "white racist press" and "suburban Zionist lobby."
Savage ultimately lost his congressional seat to Mel Reynolds in 1992, by an unexpectedly wide margin due in part to redistricting. (Reynolds would resign in October 1995 after being convicted of 12 counts of sexual assault, obstruction of justice and solicitation of child pornography.)
In his concession speech, notes GPO, Savage stated, "I have tried to serve as best as I know how."
Funeral services for Savage will be held Saturday in Chicago.