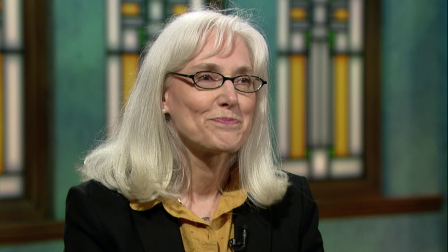 Carol Fisher Saller The Subversive Copy Editor (aka Carol Fisher Saller) returns to "Chicago Tonight" on Thursday, and she's got her sights set on zombies. 
Zombie rules, to be specific.
The Chicago Manual of Style Online Q&A Editor joins us to talk about the rules (or imagined rules) of grammar and style people cling to that need to buried once and for all. (Revisit her June 22 appearance on "Chicago Tonight" here.) 
You know, the ones that make your temperature rise when you hear them. 
What rules, when violated, induce a deep-seated rage inside of you? Use the comments section below to tell us what rules you're sick of hearing people trot out. 
We may use your question or comments on the air. And even if we don't, won't it feel good to get them off your chest?