The Chicago Public Schools budget crisis is severe, and some recent cuts have hit special education students especially hard. Special ed advocates say hundreds of layoffs have depleted the number of special education teachers and aides. And at today's board of education meeting, the district responded to the outcry.
The district's chief of Diverse Learners and Support Services made a presentation to the board but at no point did she reference cuts or layoffs – only that these are challenging financial times.
Both Dr. Markay Winston and Chief Education Officer Janice Jackson repeated that all students who have Individualized Education Plans – that is, education plans specific to children with disabilities or special needs – will receive all of the services in that plan.
Jackson also emphasized that the changes that office is now making are not arbitrary, but necessary.
Winston expounded on those changes, starting with a few facts about CPS' Diverse Learners:
1 out of 5 are proficient or better in math
1 out of 7 are reading at or above grade level
Only 5 percent ever exit special education
Only 54 percent are graduating
She also impressed upon the board that the district has almost 3,000 fewer students on those IEPs based on this year's 10th day enrollment numbers – and more teachers and paraprofessionals than the district needs and can afford.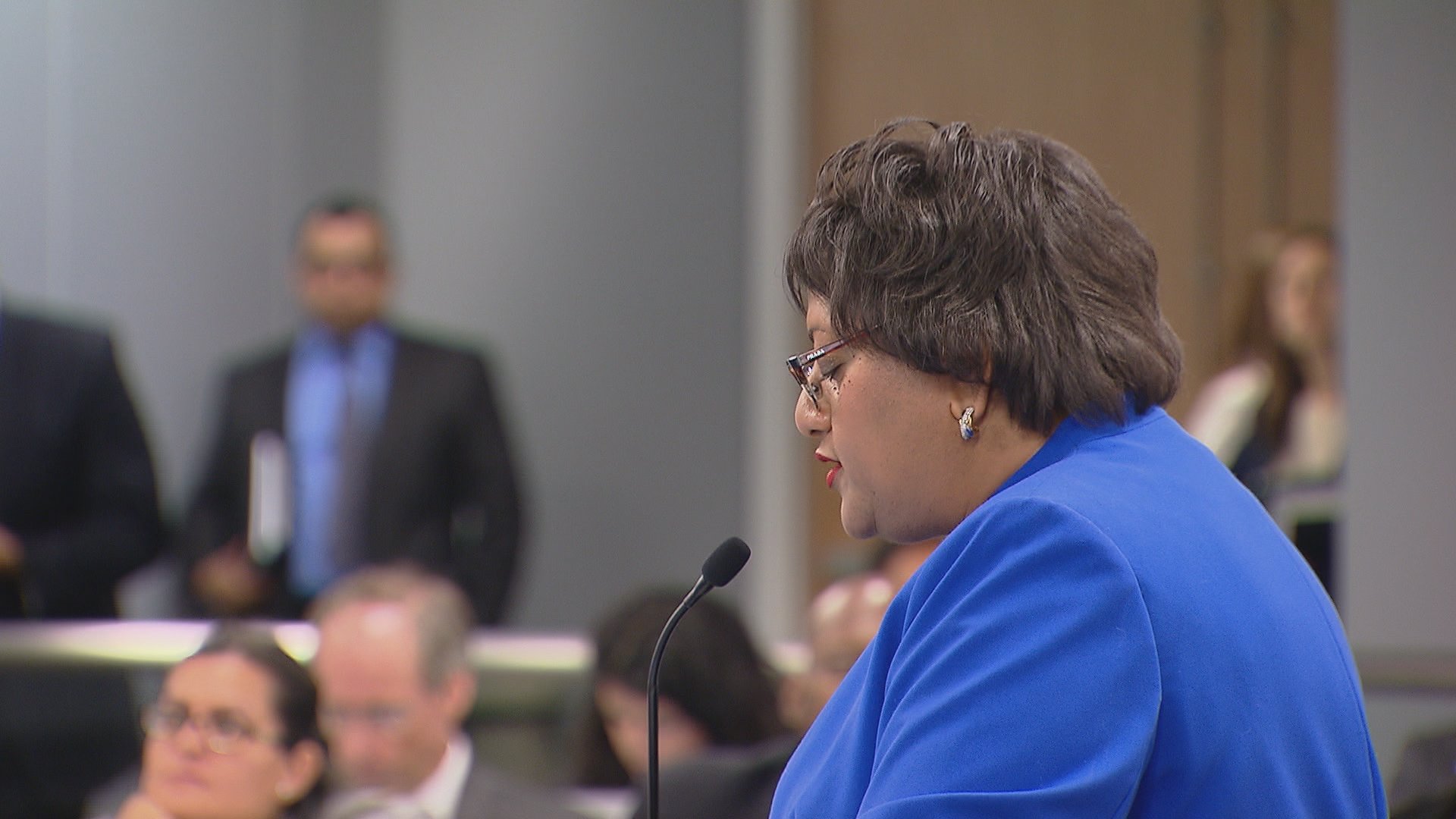 Dr. Markay Winston "The discrepancies that exist between student enrollment and our staffing ratios are problematic and provide an opportunity for us to improve our management and oversight of district resources, at the building level, as well as at the network and office levels," Winston said.
"We believe that there are numerous reasons for the staffing and enrollment discrepancies, due in part to ineffective scheduling practices for diverse learners, as well as an over reliance on paraprofessionals. As a result of these data trends, we began to explore opportunities for how we could continue to deliver high quality services while improving our staffing models throughout the district," she added.
Winston says her office is making changes to improve the achievement numbers for the districts' diverse learners, such as improving training for paraprofessionals and implementing best practices like adjusting scheduling for staff and students.
Numbers released by the district late last week showed 69 more teachers and aides being cut for special education.
But principals say they were given such little notice that they're being given until November to appeal staff cuts to their individual schools.
The president of SEIU Local 73, which represents some of those teachers and staff, and Access Living, an advocacy organization for people with disabilities – both point out that far more people are losing their jobs and this has already begun to impact students and their families.
For example, SEIU says last year, Vaughn Occupational High School, a special education high school in the city's Portage Park neighborhood, had 119 students who needed full-time paraprofessional support, and another 115 students who need that same support this year.
But the union says the district laid off 21 members just before the school year started, increasing the workload by 11 to 14 percent.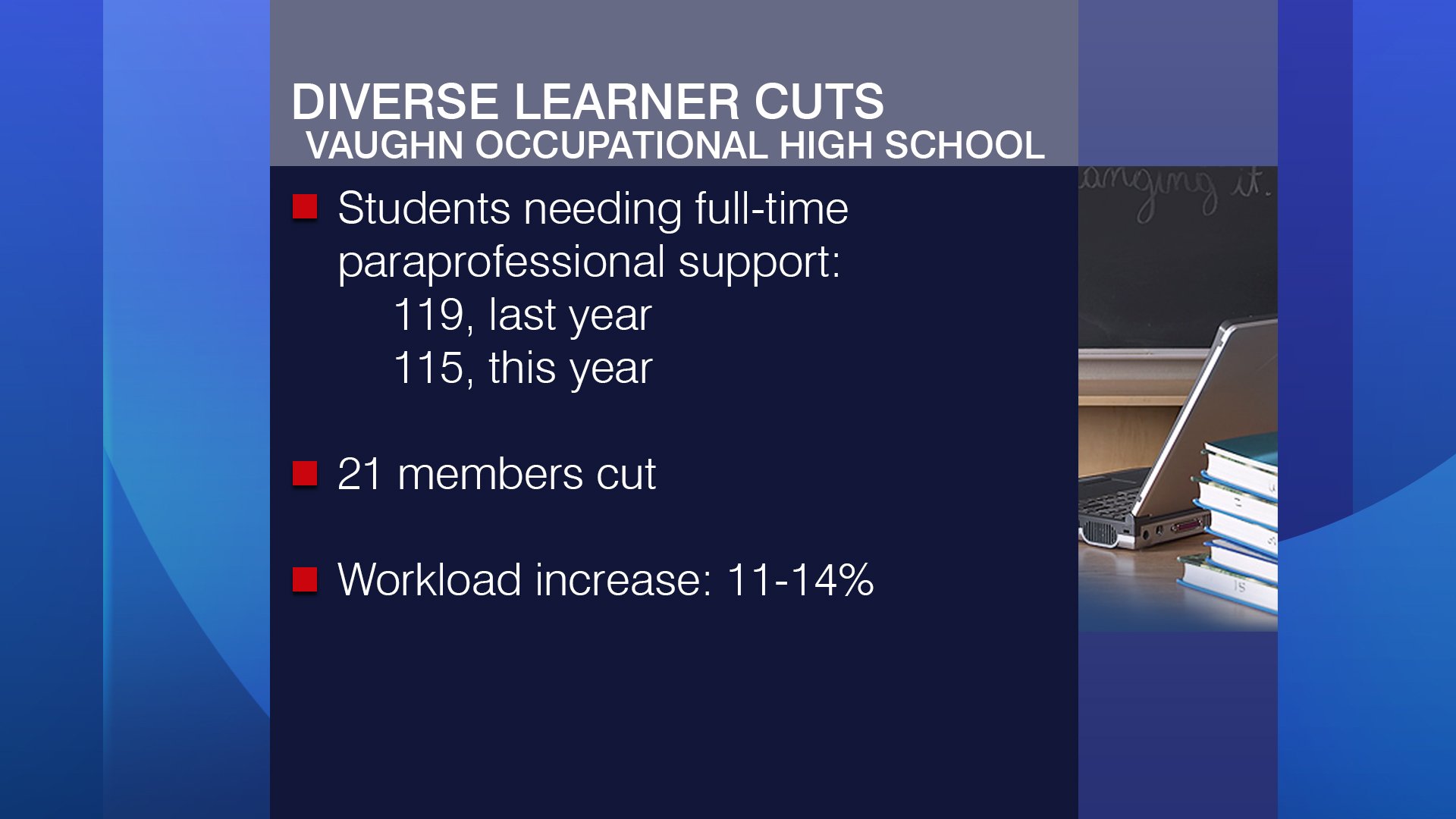 The union adds it's worse at other schools, like Northside Learning Cener and Von Steuben High School.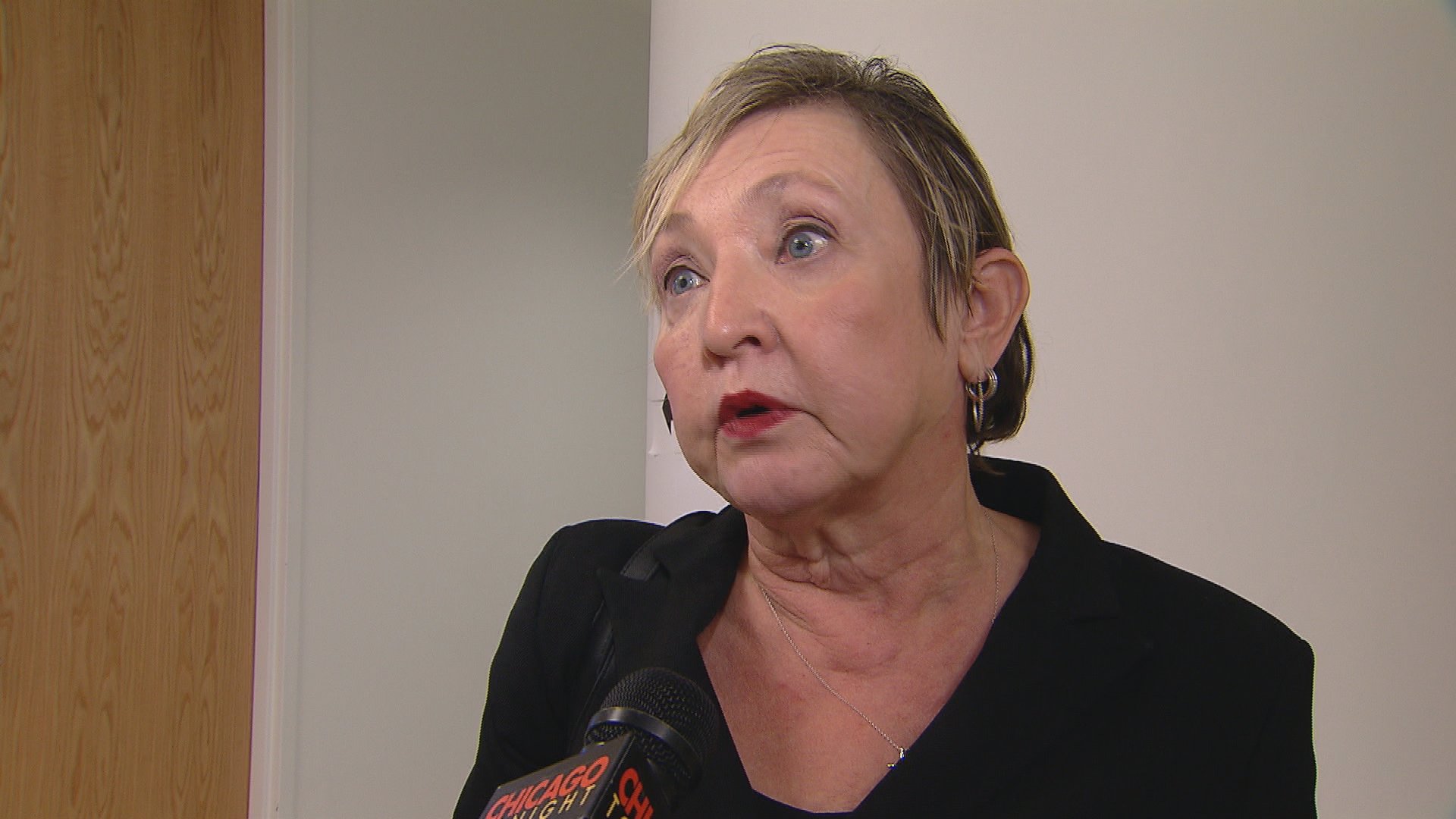 Christine Boardman "The statistics that were given here, first thing this morning, are not correct," said Christine Boardman of SEIU Local 73. "We had more than 300 of them laid off. They need to be called back. I think some of the statistics that even the U.S. Department of Education would say is that, the Chicago Public Schools system needs intervention, not just some assistance. So, they're going to need to correct the matter because we're hooking up with parents and if we have to take this issue to court, where we would have standing along with the parents, in order to protect the children, we're going to do that."
At the start of the school year, the district did cut a total of 545 special education teachers and staff. If the additional 69 are cut in November, that total will be 613 special education teachers and aides.
The Chicago Teachers Union released a white paper this morning to address how these cuts are affecting students in the classroom.
One of the problems it highlighted is that some schools, because they are so low on special education staffers, are including diverse learners in the general education classrooms.
But that means those classrooms have no paraprofessionals to support those students – and those classrooms end up with more students than the 30 percent limit for students with IEPs.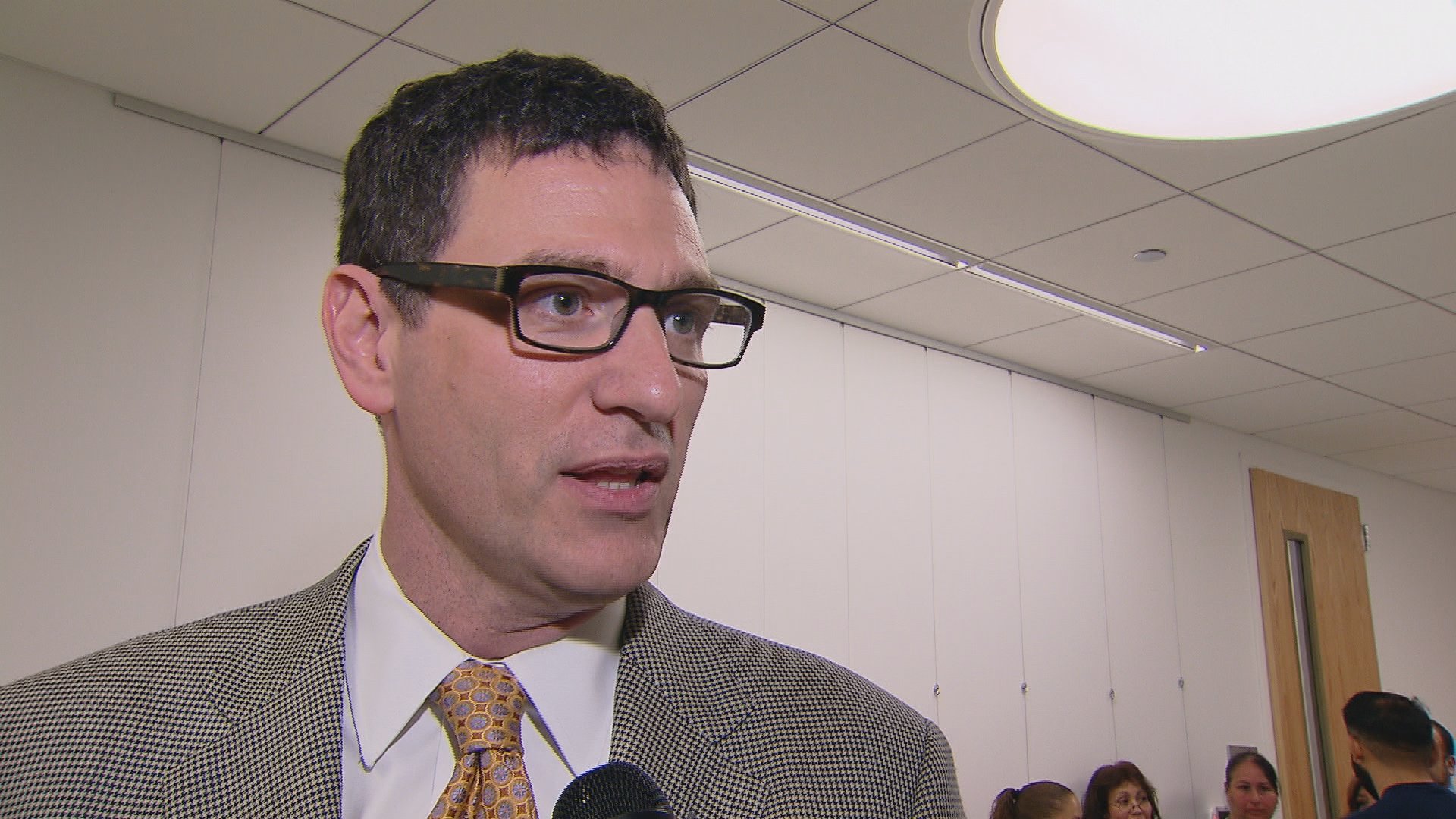 Jesse Sharkey Union Vice-President Jesse Sharkey says he's heard other horror stories.
"For example, a blind student in a visual arts class; students who need 'hand-over-hand,' – meaning the instructor actually places their hand over the student's hand in order to write; and the paraprofessional whose job it is to do that is assigned to two students at the same time, which – unless you're really ambidexterous – is impossible," said Sharkey. "I've heard about 16 severe/profound kids in the same class where last year they would have had 11, about students just not getting minutes. Really, it's been rough here, out there."
A lot of this is happening under the district's All Means All pilot program which is expanding to more than 100 CPS schools this year, up from 22 schools last year.
That program funds special education students with student-based budgeting, much like the district funds general education. 
---
Chief Education Officer Janice Jackson also updated board members on the district's plan to reopen Dyett High School, in the Kenwood neighborhood, as an open-enrollment performing arts and technology school.