Bob Condotta Football columnist Bob Condotta covers the Seahawks for the Seattle Times. He gives us his take on the Seahawks in advance of next Sunday's game against the Bears.
Chicago Tonight: After a loss to the Rams in overtime and a loss to the Packers on the road, are the Bears exactly what the Seahawks need right now?
Bob Condotta: Probably. Without Jay Cutler, and a backup quarterback coming into CenturyLink Field, on paper this would seem like the way to go for Seattle.
CT: Even though the Seahawks are 0-2, their talent level isn't being questioned. So what are some of the changes that are impacting the team right now?
BC: Safety Kam Chancellor holding out has removed a significant piece in their defense. They turned over the offensive line in the offseason. Two starting lineman are gone, so that's taken a while for that to gel. They haven't run the ball to the level they're used to, and certainly not against Green Bay. Offensively, they're trying to work in [tight end] Jimmy Graham and that's been a little bit of a struggle.
CT: What makes Marshawn Lynch a special running back?
BC: He's so relentless. He's a perfect fit for their system. He has to figure out where the read is and he does it. It's a good marriage with the offensive line. And he's just so hard to bring down, it takes three, four, five guys to bring him down most of the time.
CT: Aside from the stars – quarterback Russell Wilson and Lynch – who are a couple of other Seattle players Bears fans should keep their eye on next Sunday?
BC: Definitely Michael Bennett and his brother Martellus [Bears tight end]. Michael is one of the best defensive lineman in the NFL. He doesn't make a lot of highlight sacks, but he's the heart and soul of the defensive line. Also, Bobby Wagner at middle linebacker. His speed sideline to sideline is really great. 
---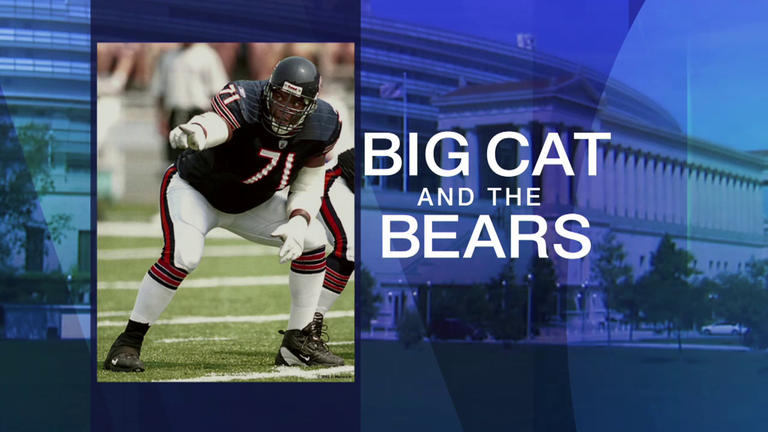 Former Bear James "Big Cat" Williams joins Ann Kreiter on Monday night to give us his take on the second game of the season. See more of "Big Cat" on "Chicago Tonight" this season – and explore past seasons – right here.
---
What's your take on Game 2? How are you feeling about the Bears this season? Let us know in the comments section, below.