Craig Morgan, a Chicago native and Arizona sports reporter, covers the Cardinals for arizonasports.com. He gives Chicago Tonight his take on what Bears fans can expect from the Cardinals Sunday at Soldier Field, after their season-opening win over the Saints.
Chicago Tonight: The Bears famously passed over Bruce Arians for the head coaching position in 2013, hiring Marc Trestman instead. But the Cardinals quickly named Arians as their new head coach. What's his rapport been like with the players, fans, and media?
Craig Morgan
Craig Morgan: This city is in love with Bruce. He's great in front of the camera. He waited so long to get this head coaching opportunity, and he knows he's at the end of his career, so he doesn't really care what he says. And people love him for it. He's very candid with us.
CT: Expectations for the Bears are low in Chicago. What's the story in Arizona, how are fans and media feeling about this Cardinals team?
CM: There's a sense around here that the window of opportunity is closing on this cast of characters. Carson Palmer is 35 years old – how much longer can he sustain this level of play? We thought last year was the one. But then Carson went down (with a season-ending knee injury) and then (backup quarterback) Drew Stanton got hurt. It was a house of cards. So there's really a heightened sense of anticipation about getting it done this season.
CT: Carson Palmer is coming back from his second major knee injury. How confident are the Cardinals that he can hold up?
CM: I think we got a sense in the offseason that he was going to be just fine by the time the season rolled around. It was clear during the preseason that he just needed reps. If they lose him at any point again, the season unravels. They need to keep him healthy, which is incumbent upon the offensive line.
CT: Running back Andre Ellington hurt his knee in Game 1 against New Orleans. What's his status?
CM: There are various reports, most likely it's his PCL (posterior cruciate ligament) and he'll be out 2 to 3 weeks, so it's not that severe. There are always question marks about his durability. That's why signing running back Chris Johnson (in August) was a good move.
CT: What's the word on the street around Cardinals camp about the Bears?
CM: There's a lot of awareness of what's going on in Chicago. From a media standpoint, I'm not sure there's a lot of respect for the Bears. Most think the Cardinals can go in there and get a win. But there is respect for John Fox. It's just a matter of how long it takes for him to get his plan implemented. 
---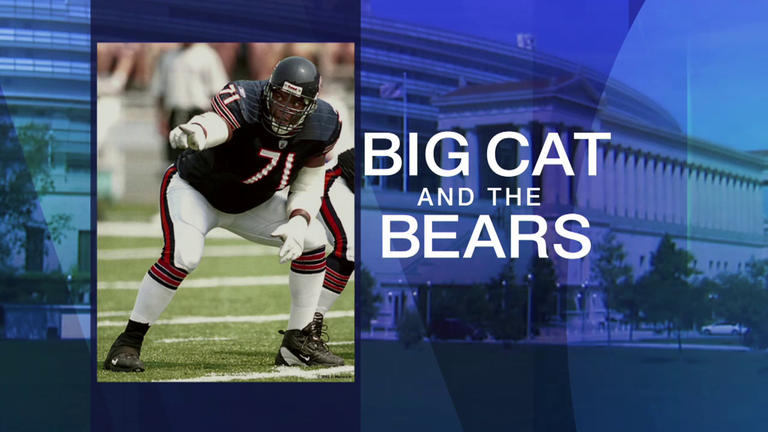 Former Bear James "Big Cat" Williams joins Ann Kreiter on Monday night to give us his take on the second game of the season. See more of "Big Cat" on Chicago Tonight this season – and explore past seasons – right here.
---
What's your take on Game 2? How are you feeling about the Bears this season? Let us know in the comments section, below.