As 150 elite Olypmic-distance triathletes from around the globe descend on Chicago this week for the International Triathlon Unions (ITU) World Triathlon Grand Final – held for the first time in the U.S. since its inception in 2009 – age-group triathletes, paratriathletes, and younger competitors are also preparing to race along Chicago's streets and lakefront in the ITU World Championships. Altogether, more than 6,500 athletes will compete Tuesday through Saturday for world titles.
Chicago Tonight's Elizabeth Brackett, a four-time world champion, will be one of the triathletes competing.
"It will be nice to compete in my own city where I don't have to worry about getting lost, can sleep in my own bed and save my frequent flyer miles for Cozumel," Brackett said in a Q&A this week with usatriathlon.org.
Sweet home, Chicago
Chicago landed the event almost two years ago and preparations have been underway ever since. In 2014, the city got a chance to practice hosting the ITU Grand Final when it was added to the 10-city world triathlon tour.
Today, preparations are underway in Grant Park to hand out world titles for aquathlon races (a combination of swimming and running), paratriathlon races for athletes with disabilities, and age-group racers. In a nod to the Olympics, Wednesday night includes a parade of nations as athletes from around the world don their countries' uniforms, march along Columbus Drive and circle Buckingham Fountain on the way to opening ceremonies at the Petrillo band shell in Grant Park.
For the 150 elite athletes, the 2015 series kicked off in Abu Dhabi in March. Competitions have since been held in New Zealand, Australia, South Africa, Japan, London, Germany, Sweden, and Canada before this weekend's final in Chicago. Elite athletes have accumulated points at each previous stop, leading up to the Grand Final. 
Below, an explanation of the distances featured in this week's races.
| Type of race | Swim | Bike | Run |
| --- | --- | --- | --- |
| Olympic-distance triathlon | 1.5K | 40K | 10K |
| Sprint triathlon | 750 meters | 20K | 5K |
| Aquathlon | 750 meters | | 5K |
---
Links and maps
Street closures
From Tuesday through Friday, Columbus Avenue will be closed and the east-west streets between Lake Shore Drive and Michigan Avenue will be frequently closed.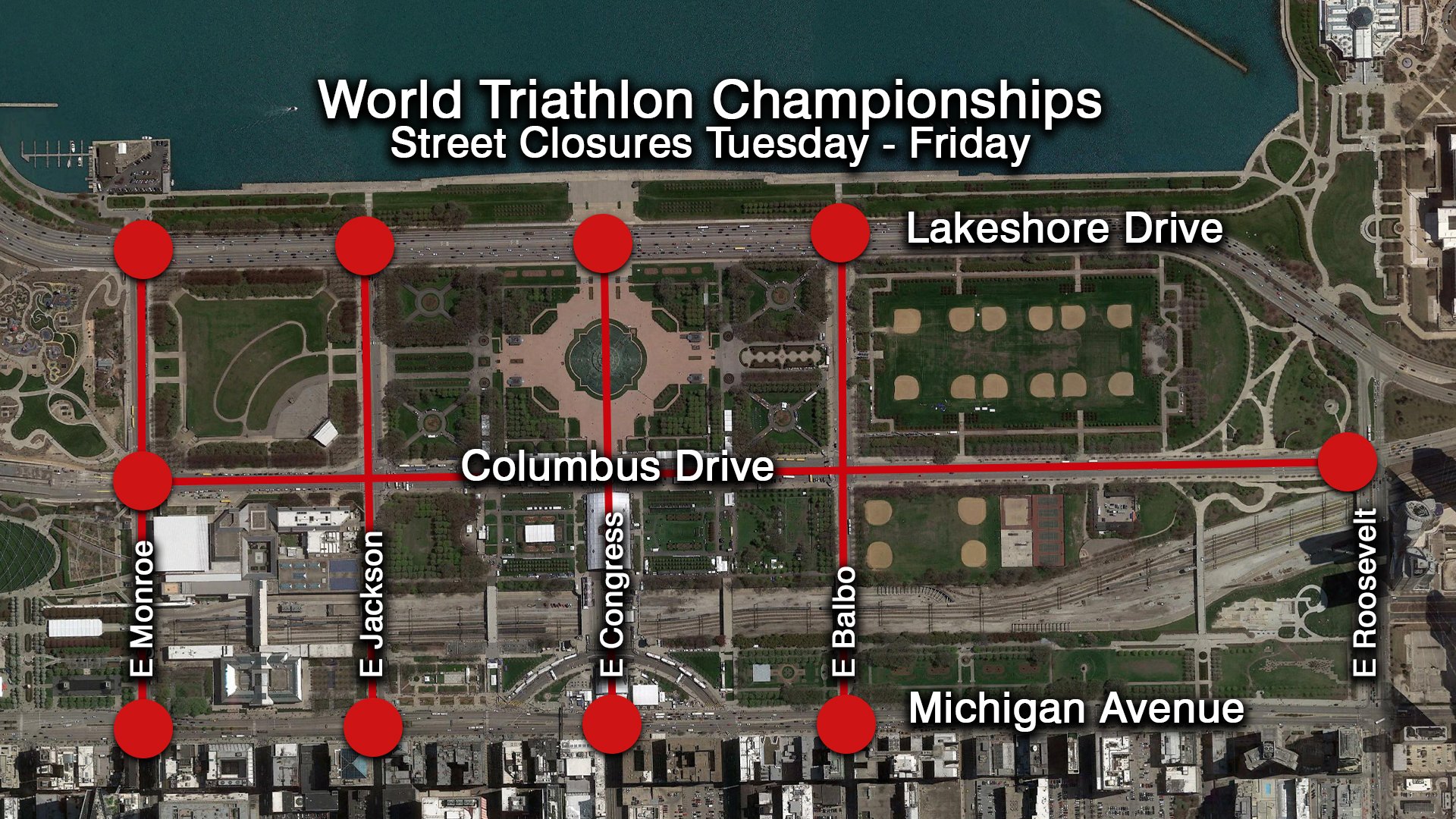 On Saturday, additional closures include lower Wacker Drive from Columbus Drive to Jackson Drive.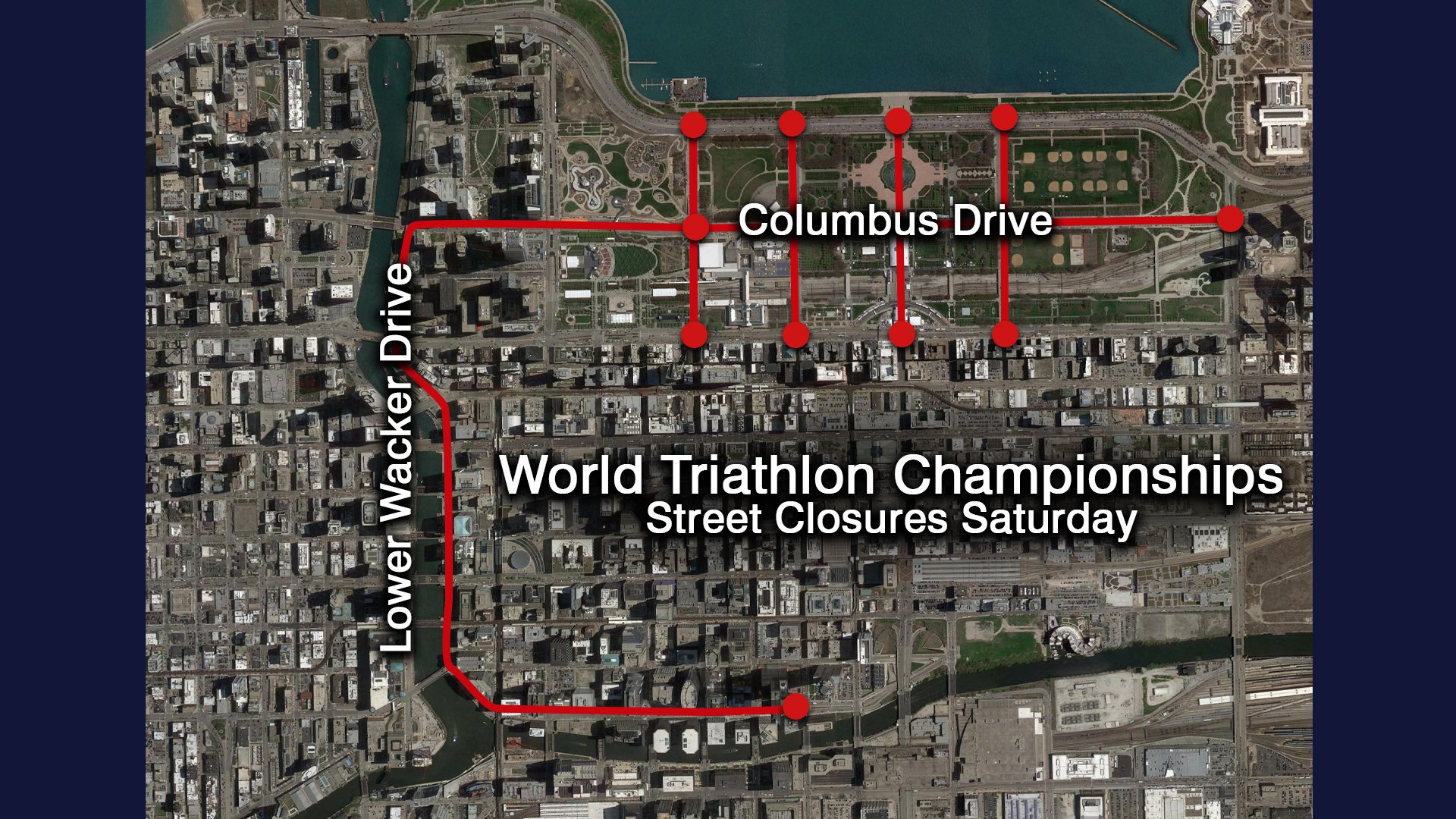 ---