The Chicago Police Department, with assistance from the Cook County Sheriff's Office, has released a composite sketch of the dismembered child found in the Garfield Park lagoon last weekend, and authorities are asking residents for assistance in identifying the remains.
Click the image for a larger view. Last Saturday afternoon, police said they found a child's left foot at the lagoon and have since found its other foot, head and hands.
According to a joint statement released by the Cook County Medical Examiner's office and the police, the child's "hair was short, curly and black in color; the eyes were brown; and the earlobes were not pierced, suggesting the child may be male (but female gender cannot be ruled out at present)."
Although badly decomposed, authorities say the remains appear to have belonged to an African-American or mixed race child between 18 months and 4 years of age, and is best estimated to be between 2 to 3 years old. DNA samples have been submitted and dental records, fingerprints and footprints are being analyzed.
Marine unit divers have been combing through the debris-filled lagoon for evidence and more missing remains since last weekend. City crews began draining the lagoon on Tuesday to assist with the search.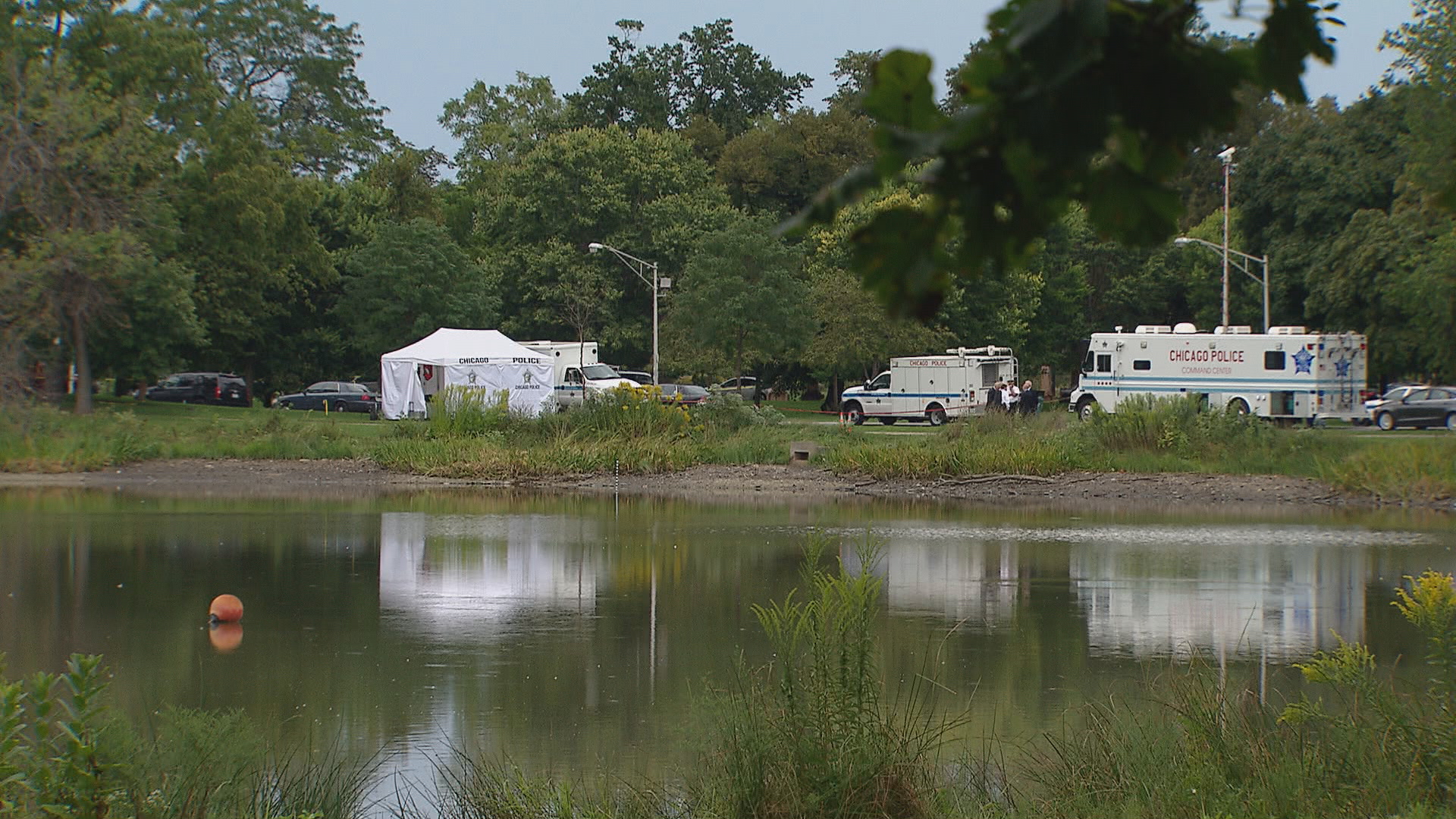 At a news conference held at the lagoon Thursday morning, Chicago police Supt. Garry McCarthy said that authorities have "scoured a ton of leads," and he reiterated that investigators need help as they search for answers.
"We don't know the events that have brought us to this point, but I can tell you that we're not going to rest until we solve this particular event," McCarthy said. "There was certainly a crime committed, maybe not a murder, but that's irrelevant at this point because we need to find out what happened and we're going to need help from the public to make that happen."
Anyone with information about missing children that may fit these descriptions are asked to call Area North detectives at 312-744-8261, or text a tip to "CRIMES" (274637).