Chicago's Alfonso Iannelli was a brilliant and prolific artist whose work adorns the Adler Planetarium, the Prudential Building, and the Pickwick Theatre in Park Ridge. He also devoted much creative energy from the 1930s through the 1950s designing ingenious household appliances such as coffee makers, electric mixers, and hair dryers. A new book titled Everyday Modern: The Industrial Design of Alfonso Iannelli documents those efforts.
Joining us tonight are the book's author and founder of ArchiTech Gallery David Jameson and Chicago cultural historian Tim Samuelson, who wrote the book's preface.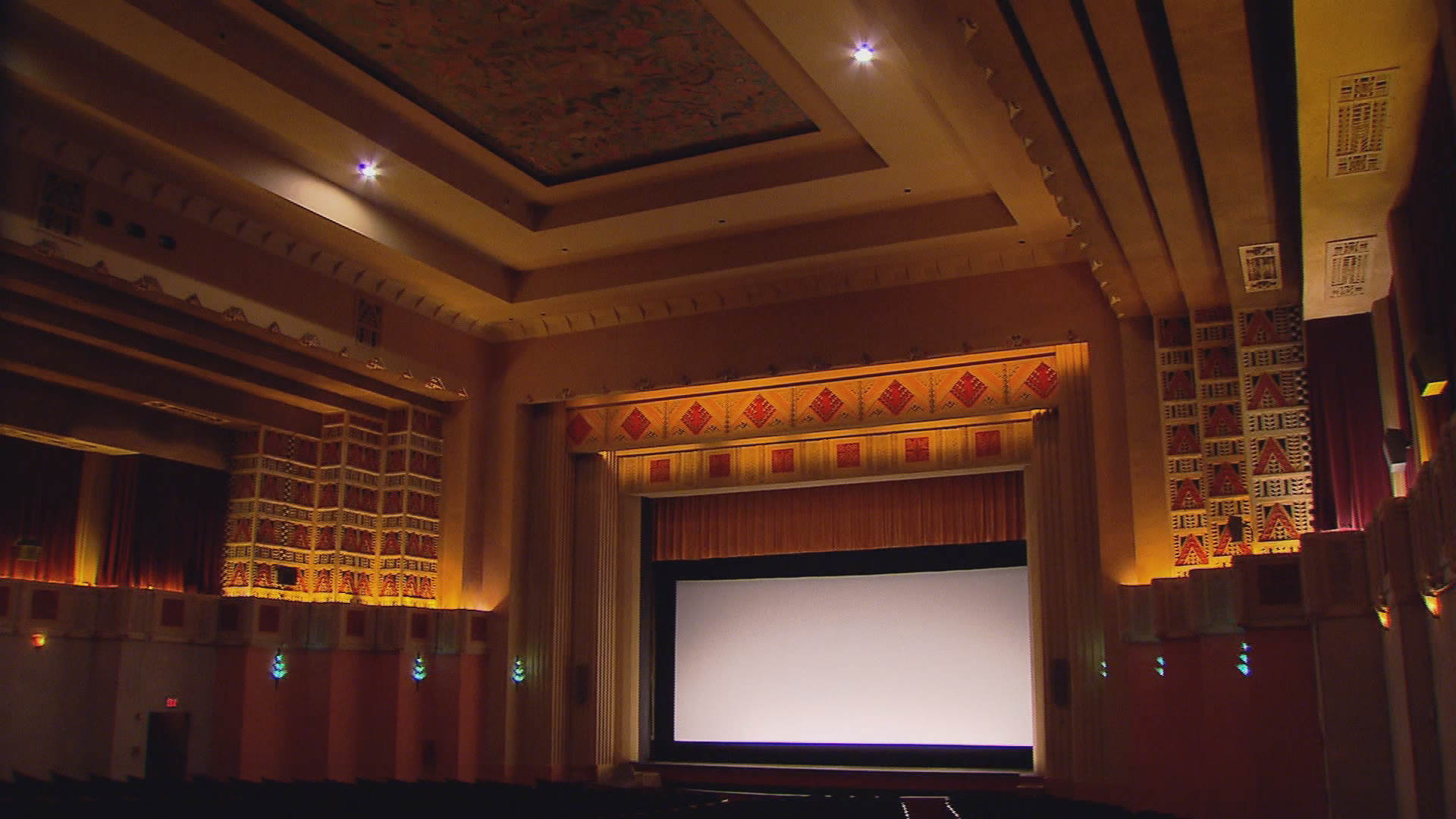 The interior of the Pickwick Theatre features Iannelli's Art Deco designs
Read an excerpt from the book below.
Everyday Modern: The Industrial Design of Alfonso Iannelli

By David Jameson

Introduction

Chicago, from its centralized location and its pre-eminence in the growth of the mail-order catalogue business, was the leader in the marketing of goods for the American consumer. And it was Iannelli Studios that was called upon to modernize those products.

In the April 1937 issue of PM, a trade publication for production managers and art directors, there was an interview with Clarence P. Hornung, famed trademark designer for advertisers, printers, and publishers. He traced the transition of industrial design from the copying of historical styles to a newer, more 20th century approach to a marked time period: "The general reaction that set in about the time of the Paris Exposition of 1925 effected a right-about-face in many a designer's way of thinking, with the expected result—a complete swing of the pendulum in the opposite direction."

Iannelli's Industrial Design

In 1926, Iannelli's design for a new logo (then called a trademark) for the boxes for Sunbeam appliances of the Chicago Flexible Shaft Company may have started rolling the ball for appliance design in the studio's direction.

From 1931, Alfonso Iannelli and his Studios were designing, building, and supervising pavilions and exhibits for the 1933 Chicago World's Fair. Apart from the years-long work on that fair, they also spent the 1930s to the early 1950s designing Art Deco pens, cubistic faucets, doorless phone booths, streamlined coal burners, novel steel houses, and counter-top kitchen appliances for a variety of American manufacturers.

For Alfonso Iannelli, those appliances became "democracy" coming to life. The marketing of Iannelli's art spread to offices and kitchen counters with his particular design eye. When studying one's distorted reflection from the surface of these appliances, the Iannelli Studios can be seen there when looking hard enough. These are their stories.

From Everyday Modern: The Industrial Design of Alfonso Iannelli, on sale now. Reprinted by arrangement with Bronze Man Books, Milliken University copyright © 2015 by David Jameson.