If you have any ideas about how Chicago can come up with more than $750 million to help balance its budget—then the city wants to hear them.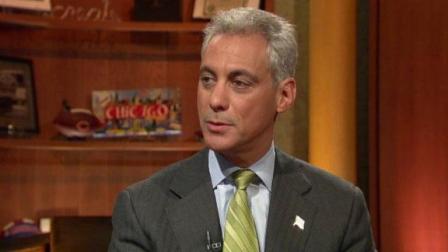 Mayor Rahm Emanuel's office today announced three town hall meetings as he prepares to unveil his 2016 budget to the City Council on Sept. 22. The meetings are being held to discuss Chicago's current budget outlook and to seek savings, reform, and revenue ideas from residents.
Residents attending the meeting will have an opportunity to present their ideas to Mayor Emanuel, his finance team and all members of his cabinet, and can also submit ideas via social media during the meetings, using the hashtag #ChiBudget2016.
Meeting locations and dates:
• Monday, Aug. 11:  Malcolm X College, 1900 W. Van Buren St.
• Wednesday, Sept. 2: South Shore Cultural Center, 7059 S. South Shore Drive
• Thursday, Sept. 3: Wright College, 4300 N. Narragansett Ave.
All meetings will begin at 6:30 pm; doors will open at 5:30 pm.
Departments and agencies of the city will also be available at the meetings to answer questions that are related to specific city services.
Mayor Emanuel released the following statement about the meetings:
"In preparation for the introduction of the 2016 budget, I want to ensure the budget represents a collaborative process and reflects input from residents across the city. As we continue to do the hard work necessary to balance the budget and right the fiscal ship, it is important that we engage with Chicagoans to ensure the City is put on a path of financial sustainability."
Emanuel and his finance team have held similar meetings on the budget with many city aldermen. The estimated budget hole is over $420 million but does not include a payment to police and fire pensions that is more than $320 million.
Emanuel has not ruled out a property tax hike this year to help the city close its budget deficit.