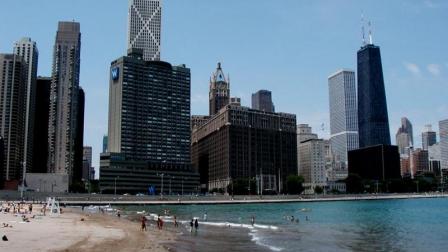 Heading to the beach? You might actually see less of it: Water levels in Lake Michigan are rising at a record pace, increasing by three feet since January 2013. Late last year, water levels of the Great Lakes surpassed their historical averages, which hasn't occurred since the late 1990s, according to the Chicago Tribune. In fact, Lakes Michigan and Huron are at their highest levels since 1998.
But don't worry: You need not plan a study date of Kevin Reynolds' 1995 action-adventure flick Waterworld in preparation for an impending tidal apocalypse. 
Join us for a discussion on rising lake levels with Joel Brammeier, president and CEO of the Alliance for Great Lakes. We'll talk about what's causing the rise, how it affects the lake's ecosystem, and what it means to nearby property owners.
The graph below shows the Great Lakes' rising and falling water levels since 1996. Click on the image to see a larger version.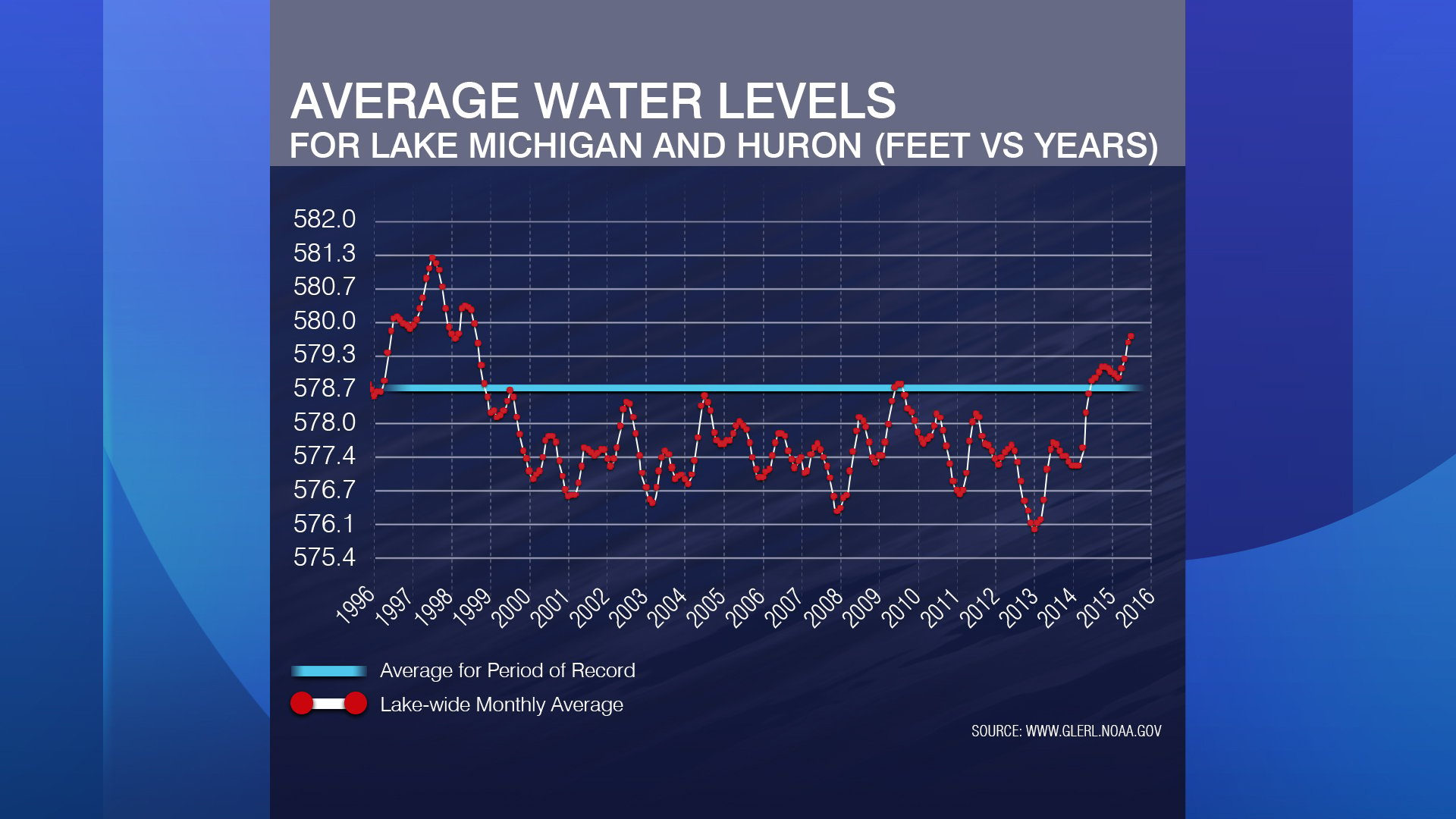 Averages show increase in Great Lakes water levels.