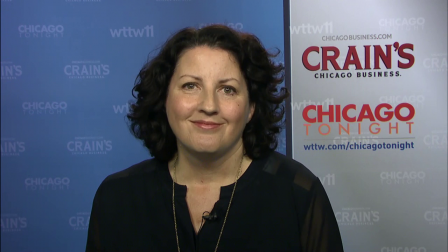 Ann Dwyer We talk with Crain's Chicago Business Deputy Managing Editor Ann Dwyer about some of the biggest business stories this week, from Crate and Barrel's performance in some key categories to Seattle Sutton's battle in the prepared meals market.
Also, find out how coworkers are embracing the spirit of home brewing – at the office.
New Crate and Barrel CEO
Northbrook-based Crate and Barrel has hired Doug Diemoz as its new CEO. He'll take the reins in August as the first permanent CEO since the company's management was shaken up last year amid sluggish sales. Among other companies, Diemoz previously worked for Restoration Hardware and Williams-Sonoma, two of Crate and Barrel's biggest challengers. He'll be charged with continuing the upward momentum of a once-pioneering brand that's fallen behind the competition, and that's burdened with expensive-to-operate retail stores.
Seattle Sutton's Healthy Eating Aims For A Revamp
Another local company that was a pioneer in its field but has been overtaken by its challengers, Seattle Sutton's Healthy Eating, is trying to regain some ground with a new marketing campaign to seniors and corporations, and an app that links up with devices like Fitbits.
Office Beer Clubs Replacing Office Books Clubs
Companies around Chicago are carving out space for employees interested in brewing their own beer to get together and share in their passion. Some have even added brewing equipment, and view the homebrew clubs as chances to foster brainstorming and team-building.