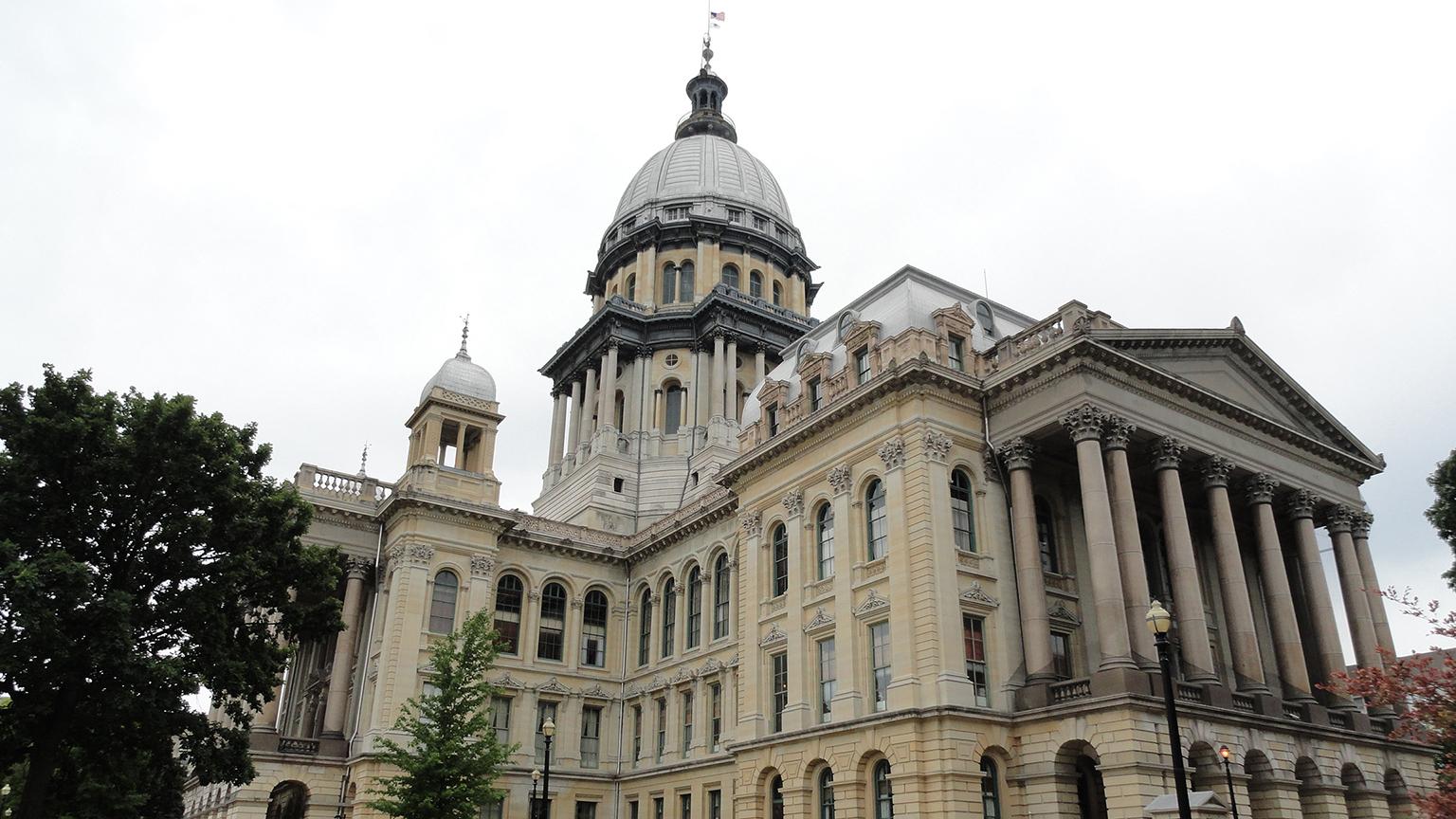 (Meagan Davis / Wikimedia Commons)
State employees will continue to be paid while the budget stalemate between legislators and the governor continues. Illinois Comptroller Leslie Geissler Munger received verbal authorization from a St. Clair Circuit Court to allow her office to process state payroll. 
Earlier on Thursday, the Illinois House approved a temporary, one-month emergency budget to keep state government running and vital services open. On Tuesday, a Cook County judge said that state employees could only be paid the federal minimum wage until a budget is in place. 
Read the statement below from Munger on Thursday's ruling:
"Today's Court ruling gives my office the authorization it needs to begin processing payroll for all state employees. It is a welcome development that advances my goal of complying with federal mandate and doing everything in my power under law to compensate workers for the services they are already providing the state. It also ensures that Illinois will rightly continue to pay those who are on the front line in assisting our most vulnerable residents. While there will most certainly be additional legal action, I am confident that the Court will ultimately determine that paying state employees for their work is the right, and legal, thing to do."
AFSCME 31 issued the following statement on Thursday:
"Public service workers in state government have remained on the job to keep our communities safe, protect kids, care for veterans and the disabled, and provide countless other vital services to all the people of Illinois," AFSCME Council 31 executive director Roberta Lynch said. "We believe strongly that public service workers and the people of our state should not be pawns in the budget fight, and we're gratified that the court agreed.
"Now we urge Governor Rauner to drop his extreme demands that are unrelated to the budget and would only hurt working families," Lynch added. "It is long past time for the governor to work together with lawmakers on a budget with new revenue to fully fund the state government that citizens expect and deserve."