A story by WBEZ and This American Life in April revealed that heroin abusers from Puerto Rico were being sent to unlicensed drug rehab programs in Chicago. The addicts were promised state-of-the-art treatment, but reporter Adriana Cardona Maguigad discovered the centers were little better than flophouses, with methods that are questionable at best. The report also stated that the facilities often force clients to give them their papers for safe keeping, and don't always give them back when they leave.
A follow-up report from WBEZ has found that some of the Puerto Rican addicts sent to Chicago appear to be victims of identity theft. Reporter Odette Yousef joins us with more on that story.
---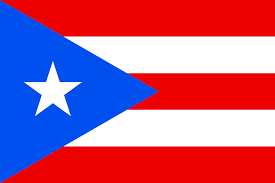 One-way tickets to Chicago, with false promises of a spa-like array of services, lead to vulnerable addicts ending up back on the streets. This April, WBEZ and This American Life teamed up for a report on Puerto Rican heroin addicts sent to unlicensed rehab centers in Chicago. One part of the story stuck out: the centers where people were sent took away their clients' papers.
WBEZ's Odette Yousef followed up and found examples of Puerto Rican men sent here for treatment who have fallen victim to identity theft. It isn't clear if the unlicensed rehabs sold their documents, but Puerto Rican identities are particularly valuable since they belong to U.S. citizens with Hispanic names.
It's also not clear who has ultimate jurisdiction to investigate these centers. Cook County Sheriff Tom Dart has said his office is investigating. 
Appearing on WBEZ Tuesday morning, U.S. Sen. Dick Durbin (D-IL) called for "a thorough federal investigation of this. There are so many unanswered questions. We have heroin addiction. We have the victims of that addiction who are seeking assistance who appear to have been exploited … This is a tangled web and we have to sort it out."