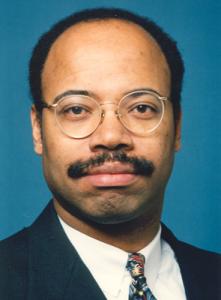 Disgraced former Illinois congressman Mel Reynolds is in trouble with the law once again. In an indictment released today, Reynolds is charged with failing to file tax returns between 2009-2012. The federal indictment alleges that, in those years, Reynolds made more than the minimum amount of income required for a tax return to be filed, and he "willfully" failed to do so.
Reynolds was convicted in 1995 in Cook County Court on sex related charges, including possession of child pornography and having sex with a then-16-year-old campaign volunteer. While in prison, Reynolds was also convicted on federal bank fraud charges. He got out in 2001 after President Bill Clinton commuted his sentence. Reynolds was first elected to congress in 1993 and served on the powerful House Committee on Ways and Means. He was succeeded in Congress by Jesse Jackson Jr., who was just released from prison to home confinement after being convicted of campaign fraud.
In 2012, Reynolds announced he was seeking election once again in the 2nd Congressional District, but his campaign failed to garner much support. At the time, he said that he was heading up a consulting company that was trying to get United States businesses to invest in Zimbabwe and other countries in the south of Africa. Reynolds also faced legal trouble in Zimbabwe, for allegedly overstaying his visa there and racking up tens of thousands of dollars in hotel charges that he failed to pay.
If convicted, Reynolds faces up to a year in prison and a $250,000 fine. His arraignment date has yet to be set.