Just as fans plant themselves in front of their screens for a binge-watching session of the third season of the popular Netflix series, Orange is the New Black, the real life main character, Piper Kerman, is back in Chicago. Since her experiences spending a year in a federal women's prison, she's become an advocate for criminal justice reform. She'll be in town speaking at the John Howard Association, but while she's here (in the city where she was sentenced to prison), she joins Chicago Tonight for a talk about the book, the show, and the issues.
Brandis Friedman talks with Piper Kerman about the rights she had after leaving prison, the obstacles former inmates face after their release, and what it's like watching Taylor Schilling portray her in Orange Is The New Black in this web extra video.
---
Read an interview with Jennifer Vollen-Katz, executive director of the John Howard Association of Illinois. Editor's note interview was conducted Tuesday, June 16.
Tell me about the John Howard Association.
We have been around for 114 years. We are Illinois' only prison monitor. We are an independent organization. Our mission is to achieve a fair, humane, and effective criminal justice system, which we do by promoting prison reform in adult and juvenile facilities.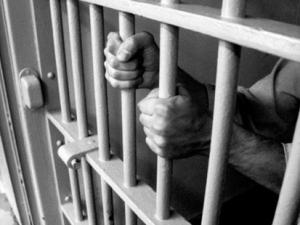 What reforms do you believe need to happen throughout the state of Illinois or in Chicago specifically?
OK, that's a long list! ... The easiest way to describe the necessary reforms is to think about our system in terms of the front end, then inside the prisons, and then the back door.
So initially we need reforms on the front end that will keep low-level, nonviolent offenders out of prison and divert them to support within their own communities. Whether it's treatment, or educational, or skills training, vocational training, job acquisition skills, mental health treatment, substance abuse treatment, all of this can be done and done less expensively and more effectively within a community than it can be done in a prison.
Also on the front end we have an opportunity through redeploy to divert people from prison. We should try keeping people out of the net all together, but once they're in the net, prison isn't the only option. We can start with redeploy and send people that direction so that we're not paying to incarcerate them. 
So there are ways to keep people from going to prison, both by diverting them to community-based treatment and support, and also by changing our sentencing laws. The more we criminalize behavior, the more people end up in prison. If we can take a good, hard look at our sentencing laws and be practical, we have a better chance of stemming the tide of incoming inmates.
In terms of reform inside the prisons, that's a subject I could go on for hours on! So I will limit it to a couple sentences. We currently have 47,000 adult inmates in Illinois in a system designed to hold just over 32,000 inmates. Not only do you create an unsafe and unsanitary living environment for both the inmates and the staff that work there, you also make it almost impossible to treat, educate, and support those individuals. There is a huge instance of mental illness and substance abuse within our prison population. There are medical health care issues that go untreated. There are just myriad ways in which we cannot help inmates, so that they are not prepared to be successful upon release. And if we sent fewer people, if we had a prison population that was smaller, we might be able to provide better support for them inside which would lead to better outcomes upon release.
And then the last area for reform is release. One of the things that we don't do very well in Illinois is provide support for those people who are recently released from prison. You know we send them in clothing that is clearly from a Department of Corrections facility, we give them a bus pass, and we say "Good luck" for the most part. The conditions of parole are onerous and hard to comply with, and the links to services, to treatment, to potential jobs are just not there. And what few people stop to think about is if it was hard for this person to get or have a job before they went to prison, it's so much harder when they come out because now they've got this stigma attached to them. So we need to think about how we build people for success upon release. Because if our goal is for people to leave prison and not come back, which surely is our goal, then we need to be more thoughtful about how we help them do that.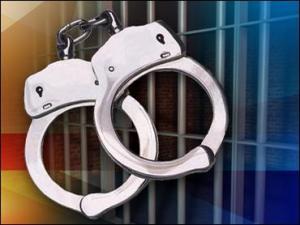 I'm not familiar with the term. What exactly does "redeploy" mean?
Redeploy is a diversion program that certain people are eligible for that a judge can order in place of incarceration. Basically redeploy gives people an opportunity to get community-based treatment instead of being in prison, but it's court ordered.
How do prisons in Illinois or Chicago stack up to prisons in other states and major cities?
It varies state by state. We know there are some states in our country that are becoming examples of sort of doing it right. People that are, you know, implementing greater reform and that is changing the face of their prisons both in terms of numbers and also quality of available programming inside the prisons.
You know if the question: is how do we stack up in Illinois? I would say our reform efforts are more obvious right now in our juvenile system, which has been greatly reduced in the last few years. Facilities have closed successfully; we are passing laws that make sense in terms of providing youth with more individualized assessment and treatment.
When it comes to our adult system, we're pretty far behind and ranked very low within the United States in terms of our ability to manage corrections officially and effectively within Illinois.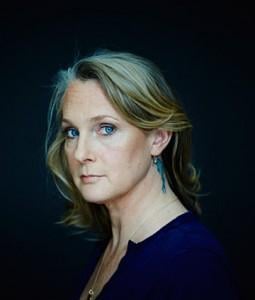 How do Piper, her book, and the show help the JHA achieve some of its goals?
Well, I can answer that question better tomorrow [Wednesday] than today [Tuesday] because tonight is our event and she'll be speaking to about 250-275 people tonight at the event at the University Club. I can tell you there is a lot of excitement, and we have a very interesting group of people coming. Everything from legislators and judges and prosecutors and defense attorneys and advocates, collaborators in our work, heads of state agencies, a lot of people that work in corrections in Illinois. And then we have a lot of members of the general public: people that watch the show, that have read the book, that are interested to hear her.
I feel very confident that hearing her speak is going to engage a group of citizens that are not all that well-informed about prison reform, but I think will be once they leave the University Club tonight after hearing Piper Kerman speak! I look at this sort of like prison reform's 15 minutes, you know, and that's one of the reasons that I contacted her agent about having her come speak for our organization. There just seems to be this growing national understanding that mass incarceration is not OK, and that it's leading us to very bad things. And you see it in Illinois and you see it across our country. And it's amazing, the interest in her book, the interest in her show, and then if you look sort of politically what's happening to this issue — which was traditionally a very liberal issue —you're starting to see all sorts of collaboration between very conservative organizations and very liberal organizations, and to me this is a moment in time to embrace to create real change.
Interview has been condensed and edited.