Feast your eyes on flowers, real and painted; view intricate papercuts of iconic landscapes in Chicago and Beijing; and celebrate Easter by donning your best bunny ears or '70s garb. Chicago Tonight has your weekend picks.
Heeyoung Kim: Native Plants of the Woods and Prairie
Joel Oppenheimer Gallery
410 N. Michigan Ave.
Chicago, IL 60611
Korean artist Heeyoung Kim launched a personal crusade to paint and preserve 200 rare native plants of the Midwest. Her wildflower watercolors, pencil drawings, and ink paintings have appeared at the Chicago Botanic Garden, the Smithsonian National Museum, and many other galleries and museums across the country. Her work is featured in an exhibit at the Joel Oppenheimer Gallery that runs through May 9. Admission is free. Watch a Chicago Tonight profile of Kim.
Mad Men Season 7 Premiere Party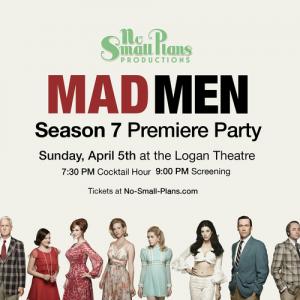 Logan Theatre
2646 N. Milwaukee Ave.
Chicago, IL 60647
The last season of AMC's acclaimed period drama Mad Men will begin to air on April 5. Logan Theatre will ring in the show's final season, titled "The End of an Era," with a themed party and cocktail reception. The cocktail hour begins at 7:30 pm and screening at 9:00 pm on Sunday, April 5. Tickets cost $20 in advance and $25 at the door.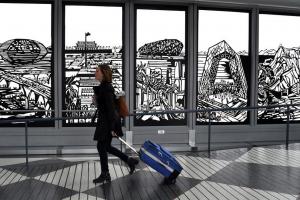 City Windows
The Field Museum
1400 S. Lake Shore Drive
Chicago, IL 60625
Chinese artist Qiao Xiaoguang created 15 panels of paper cuts (each 51 x 24") that depict iconic Chicago landmarks paired with familiar scenes in Beijing. The originals are displayed at The Field Museum in an exhibit called City Windows, while reproductions can be found at the United Airlines concourse at O'Hare Airport. The exhibit runs through May 27, 2016. Cost of museum admission ranges from $15 to $31.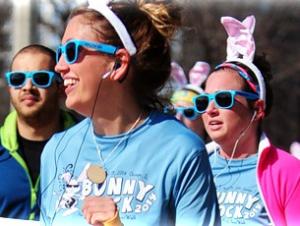 Bunny Rock 5K
Grant Park
Upper Hutchison Field
200 E. Balbo St.
Chicago, IL 60605
Celebrate Easter with a race, an egg hunt, and '80s rock. Race participants will sport bunny ears and neon shades. Kid-friendly activities include an egg hunt with 3,000 candy-filled eggs and a petting zoo. The race begins at 9:00 am on Saturday, April 4. The price to register for the race is $50 and egg hunt admission is $15.
Macy's Flower Show: Art in Bloom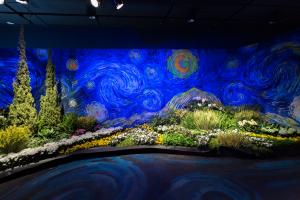 9th Floor
111 N. State St.
Chicago, IL 60602
Though April showers haven't quite delivered May flowers to Chicago yet, blossoms are in season at Macy's. This year's flower show is themed "Art in Bloom," featuring gardens and arrangements inspired by Van Gogh, Da Vinci, and Dali. The event runs through Saturday, April 4, closing with a day of face painting, balloons, and music. The event is free.