Oak Brook-based McDonald's on Wednesday announced its plans to raise starting pay at 1,500 company-owned stores to $1 above the local minimum wage and offer paid time off after a year of work -- but some labor advocates say the company isn't doing enough. Northfield-based Kraft has been bought out by billionaire investor Warren Buffett and the Brazilian group 3G Capital, who plan to merge the company with Heinz. We'll talk about those stories with Crain's Chicago Business reporter Peter Frost.
---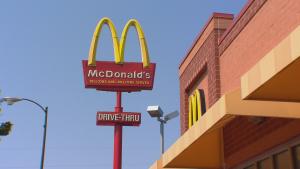 McDonald's
McDonald's has been the target of protests calling for the fast food giant to raise its minimum wage to $15 an hour, and the announcement that it will bump up starting pay at company-owned stores by $1 an hour above the local minimum wage isn't likely to change that.
"For McDonald's right now, you're damned if you do and damned if you don't," said Peter Frost, reporter for Crain's Chicago Business. Frost says while activists who want higher wages and a unionized workforce aren't going to let up, the McDonald's announcement is in part a response to a tight labor market that's seen other major companies boost their wages.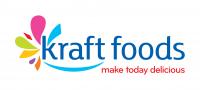 Kraft-Heinz
Two other locally-owned food companies are also in the news. Northfield-based Kraft has been bought out by billionaire Warren Buffett's Berkshire Hathaway and the Brazilian firm 3G Capital, who plan to merge it with Heinz.
Mondelez

Frost says the Kraft-Heinz deal could spur more action in mergers and acquisitions, which could affect another local company, Mondelez.
"Mondelez has not been producing excellent returns the last couple years, and investors are looking at what happened to the Kraft stock price after Heinz bought it," Frost said.