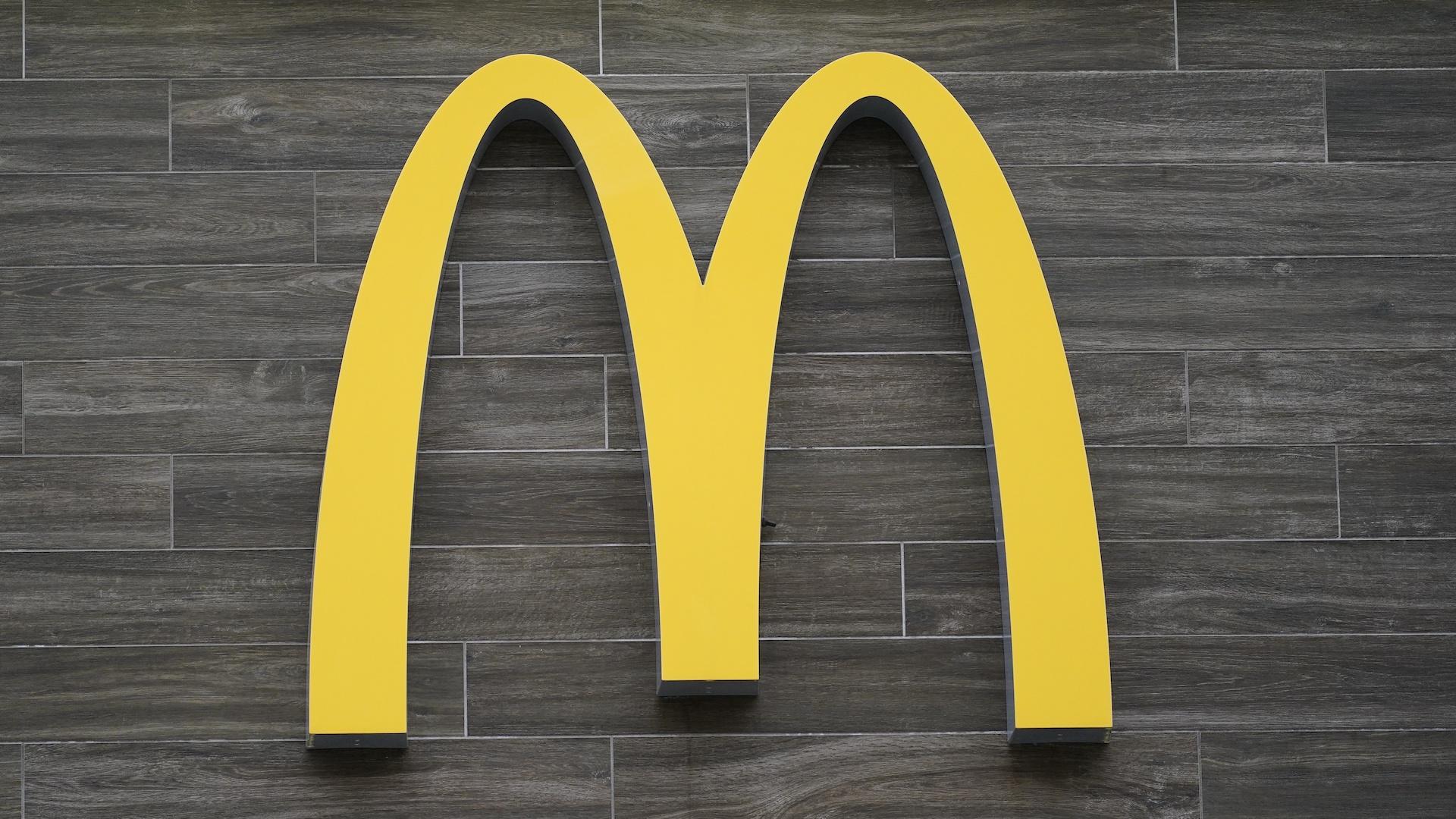 This photo shows a logo of a McDonald's restaurant in Havertown, Pa., on April 26, 2022. A report says McDonald's has closed its U.S. offices for a few days as the company prepares to inform employees about layoffs. (AP Photo/Matt Rourke)
NEW YORK (AP) — McDonald's has closed its U.S. offices for a few days as the company prepares to inform corporate employees about layoffs, according to a published report.
The Wall Street Journal cited an internal email from the Chicago fast-food giant saying U.S. corporate staff and some employees overseas should work from home while the company notifies people of their job status.
McDonald's declined to comment on the report early Monday. The report said McDonald's would inform its employees this week about staffing decisions that are part of a broad restructuring of the company announced earlier.
Though the U.S. labor market remains strong, layoffs have been mounting, mainly in the technology sector, where many companies over-hired after a pandemic boom. IBM, Microsoft, Amazon, Salesforce, Facebook parent Meta, Twitter and DoorDash have all announced layoffs in recent months.
There have been cuts in other sectors as well.
Yet most of those job cuts are at corporate offices. There are still shortages of workers to fill service jobs, such as those at McDonald's restaurants.
Policymakers at the Federal Reserve have forecast the unemployment rate may rise to 4.6% by the end of this year, a sizable increase historically associated with recessions.
McDonald's has more than 150,000 employees in corporate roles and in company-owned restaurants. About 70% of those employees are based outside the United States.
The company reported its global sales rose nearly 11% in 2022, while sales in the U.S. climbed almost 6%. Total restaurant margins rose 5%. In its latest annual report, it cited difficulties in adequately staffing some of its outlets.
McDonald's had warned employees in January that layoffs would be coming as the company tried to get more nimble, innovate more quickly and break down walls between its global markets. In a January memo to employees, McDonald's President and CEO Chris Kempczinski said the company was evaluating roles and staffing levels in various parts of the company.
"We have historically been very decentralized in some areas where we reinvent the wheel way too often," Kempczinski said during a January conference call with investors. "And I think the other thing I've seen is we haven't been as sharp around our global priorities, and so there's been proliferation of priorities."
In one market, Kempczinski said he had recently discovered a list of 300 separate priorities.
---