Chicago Public Schools released data on Wednesday showing the number of out-of-school suspensions and expulsions decreasing in the 2013-2014 school year, but a recent University of Chicago report says that in-school suspensions have spiked instead. Researchers also found that the most vulnerable students, African-American boys and students struggling academically, are still disciplined at a disproportionate rate. Are Chicago's public schools handling their students appropriately? Joining us to discuss student discipline are Karen Van Ausdal, executive director of the Office of Social and Emotional Learning at Chicago Public Schools, Lauren Sartain, a research analyst at the University of Chicago's Consortium on Chicago School Research, and Jose Sanchez, Safe Schools Consortium Coordinator for VOYCE, a student group dedicated to education and racial justice issues.
---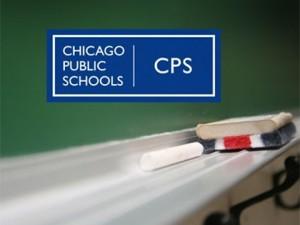 Are Chicago Public Schools turning softer for the better? That's what some restorative justice supporters are hoping. While overall disciplinary action is down, more work needs to be done to help at-risk students.
New numbers from Chicago Public Schools indicate that suspensions and expulsions are coming down, but a University of Chicago study looks closer at that data to show disproportionate treatment.
In the 2013-14 school year, 1-in-7 high school students was suspended out-of-school. While that may seem like a lot, that's nothing compared to the 2009-10 school year, when 1-in-4 students received an out-of-school suspension. Since that particularly punitive academic year, however, suspensions have been handed out at a lesser rate each year.
That decline in out-of-school suspensions is promising, but it's coupled with higher rates of in-school suspensions for African-American boys in high school. Between the 2008-09 and 2013-14 school years, in-school suspensions for African-American boys nearly doubled while remaining the same for other student groups. While in-school suspensions allow the opportunity for student intervention, the punishment still takes away from instruction and class time.
The University of Chicago also found that suspension rates have a strong correlation with academic performance and disability. In the 2013-14 school year, 24 percent of high school students with identified disabilities and 27 percent of high school students with test scores in the bottom quartile received out-of-school suspensions. These are students that could especially benefit from additional tutoring, class time and instruction.
The majority of suspensions are caused by acts of defiance, misbehavior or rule violations, not physical threats or fights. In Chicago high schools, about 60 percent of out-of-school suspensions and nearly all in-school suspensions are for these reasons.
Researchers suggest schools take note of these trends and work to de-escalate conflict as well as provide support to vulnerable students. Teachers and administrators should do their best to avoid exclusionary practices. While an overall decline in disciplinary action is good, it would be far better to see numbers going down in every student group. 
View graphs on data relating to suspensions and expulsions in Chicago Public Schools. I.E.P. stands for "Individualized Education Program," the special education program for students with disabilities.
--Graphs by Kristen Thometz; Evan Garcia contributed