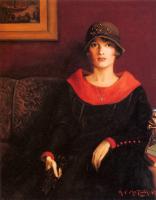 The direct gaze of the people in his portraits is arresting. These are the elegant and elite people of Chicago's 1920s, '30s and '40s, and nearly every one of them is African-American.
Using a spectrum of skin tones, Archibald Motley created awareness and appreciation of the Black Metropolis in Chicago. His pictures confront the viewer with their mixed racial palette.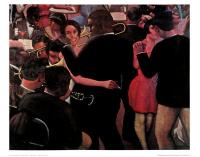 If Motley's portraits are bold and beautiful, his nightlife scenes have a sexy greatness about them. Shapely people intermingle in provocative ways. Fun is had.
The new Archibald Motley exhibition at the Chicago Cultural Center is rare - there hasn't been a full Motley retrospective in more than 20 years. It's also essential to a fuller understanding of city history and artistry. And it's free.
Meet Mr. Motley tonight on Chicago Tonight, and then meet him for yourself at the Chicago Cultural Center.