She may not have won a Grammy on Sunday for her self-titled 2013 album (though "Drunk in Love" did win Best RB Song) but Beyoncé; is arguably the most popular performer in the world. But there's much more to her than her success as a provocative pop icon.
We'll hear from Jennifer Richardson, the professor heading the class titled, "Beyoncé: Critical Feminist Perspectives and U.S. Black Womanhood," and get reaction to the crusade against Beyoncé led by a well-known Republican politician.
"I'm repping for the girls who taking over the world / Help me raise a glass for the college grads"
-Beyoncé, "Run the World (Girls)"
It's not the first time academia has taken a crack at Mrs. Carter. Rutgers University in New Jersey has offered a course called "Feminist Perspectives: Politicizing Beyoncé."
"I want my students to become more conscious of pop culture and what they're consuming every day," instructor Kevin Allred told the New York Daily News. "I hope people begin to appreciate what Beyoncé is doing in terms of feminism and what she represents for race and gender."
There was also a Harvard Business School case study released late last year that analyzed the business decisions that went into the surprise release of her most recent album.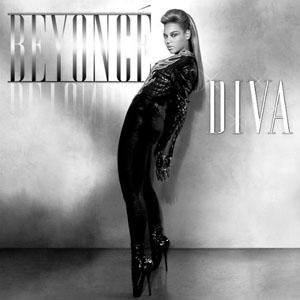 "She's clearly among the most powerful people in the music industry at the moment … so to understand the operation behind such a powerful figure is always very interesting," Harvard professor Anita Elberse, who co-authored the study, told the Harvard Gazette.
"Fifty million round the world and they say that I couldn't get it / I done got so sick and filthy with Benjis, I can't spend it"
- Beyoncé, "Diva"
UIC's Richardson, a research assistant professor of gender and women's studies, says the course could have been about another prominent black woman, such as Michelle Obama.
"We would have the same type of tools, the same kind of critical analysis of how she is represented, who she is as a person, and what that means in terms of what corporate mainstream media says about black women," Richardson told UIC News. "It's not just about Beyoncé."
"I worked hard and sacrificed to get what I get / Ladies, it ain't easy being independent"
-Destiny's Child, "Independent Women (Part I)"
The singer's role as a feminist has been a subject of debate lately. In a recent interview, singer Annie Lennox referred to Beyoncé as "feminist lite." The quote was widely circulated, but Lennox has said in multiple subsequent interviews that it was taken out of context.
"I adore Beyoncé, I think she is an incredibly powerful individual," Lennox said on Larry King Now. "But when it comes to feminism and the activism and the campaigning that so many women have done over the years, and you look at an individual like Eve Ensler, who wrote The Vagina Monologues and who is so dedicated to feminism, I think there's a contrast there. And I think just because you're very empowered and you're sexual on stage, that does not necessarily delegate you into the place of being feminist."
The sexuality of Beyoncé's music and performances has also been the subject of criticism by conservative pundit and former Arkansas governor Mike Huckabee. In his new book, God, Guns, Grits and Gravy, Huckabee describes her lyrics as "obnoxious and toxic mental poison" and writes of his disdain for Beyoncé and Jay-Z's performance together at the 2014 Grammys.
"My reaction: Why? Beyoncé is incredibly talented – gifted, in fact. She has an exceptional set of pipes and can actually sing. She is a terrific dancer – without the explicit moves best left for the privacy of her bedroom. Jay-Z is a very shrewd businessman, but I wonder: Does it occur to him that he is arguably crossing the line from husband to pimp by exploiting his wife as a sex object?" -- Mike Huckabee
During an interview on The Daily Show, host Jon Stewart challenged Mike Huckabee on his "blind spot" when it came to the crude culture that he claims Beyoncé and Jay-Z represent. Stewart played a clip from Huckabee's former Fox News Channel show in which he played bass with guest Ted Nugent during a performance of Nugent's song "Cat Scratch Fever." Among the lyrics is the line, "I make the pussy purr with the stroke of my hand."
"You excuse that type of crudeness because you agree with his stance on firearms," Stewart said. "You don't approve of Beyoncé because she seems alien to you."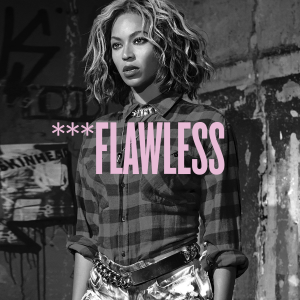 "That song is an adult song, geared for adults," Huckabee responded. "But today, we have a very different kind of depiction and things that are considered perfectly OK for kids, and that's the difference."
"My Daddy taught me how to love my haters / My sister told me I should speak my mind"
-Beyoncé, "Flawless"
Beyoncé's role as a cultural icon and a lightning rod for debate will provide plenty of fodder for Jennifer Richardson's students. And using the popular singer to examine how other black women are treated by the media will give students a chance to broaden their perspective.
"There is a rich and complex story to explore," Richardson told UIC News. "And in this dynamic and critical conversation, students will talk back to the discourse, to the critics, scholars and each other."