Three new cases of measles have been confirmed in Cook County, health officials announced Monday. That brings the statewide total to nine infected people. Seven of the cases, including six small children, have been linked to a Palatine day care center. The children were all too young to be vaccinated. It's unclear how they got infected, but health officials are tracking people who may have come into contact with them.
We'll talk with Dr. Julie Morita from the Chicago Department of Public Health and Dr. Terry Mason from the Cook County Department of Public Health about how the Palatine infections might have happened, how to prevent the disease from spreading, and how to persuade so-called "anti-vaxxers" that vaccines are effective, safe, and necessary.
The Illinois cases are part of a nationwide surge of the measles. The CDC reports there were nearly 650 cases in the United States last year. So far this year, it's tracking 121 cases across 17 states and the District of Columbia.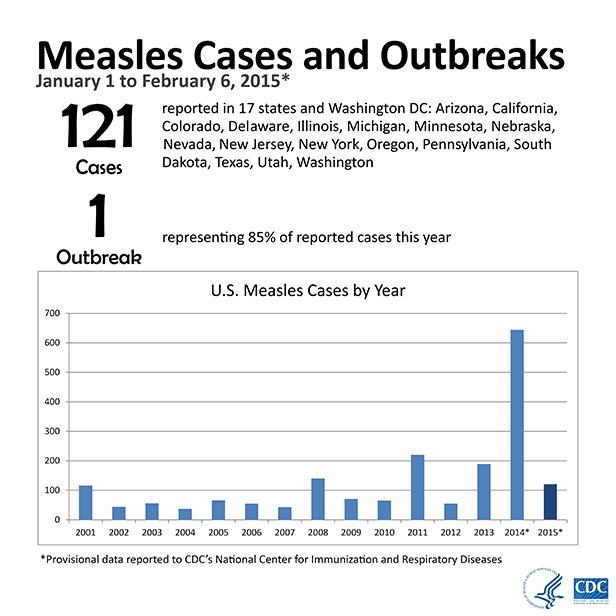 More than 100 of those cases have been tied to people who visited the Disneyland amusement park in California, though the Illinois cases have not been linked to that outbreak. State and local health officials have been taking steps in the wake of the diagnoses to contain the outbreak.
"We take every single measles case seriously," said Dr. Julie Morita, acting commissioner of the Chicago Department of Public Health. "Because one of those individuals infected in the day care was a Chicago resident, we're taking it very seriously. Over the weekend, we were in touch with people who came in contact with the child to make sure they know they were potentially exposed, to find out if they were immunized or had ever had the disease, to make sure they're educated about the signs and symptoms of measles, and to make sure that if they develop symptoms, they know to call their doctor first."
Morita says despite pushback from people who are anti-vaccine, it's a safe and effective tool to prevent the measles. Many of them, she says, think that because vaccine-preventable diseases are rare, the risk of the vaccine outweighs the risk of the disease.
"In situations like this, where there are more than 100 cases in the U.S. right now, the risk of disease supersedes the theoretical concerns about vaccines' safety," Morita said.
-- Graphic by Taurean Small