Illinois Rep. Lou Lang talks about the status of the state's medical marijuana program, casino gambling, and his recent meeting with new Gov. Bruce Rauner. 
---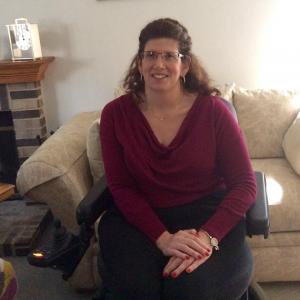 For more than 20 years, Buffalo Grove resident Marla Levi, 51, has suffered from multiple sclerosis.
"My muscles get really stiff, really rigid, and I feel it in the muscles in my legs," Levi said. "I'm wheelchair-bound 24 hours a day…. I'm dealing with the pain in my legs primarily, plus I have trouble sleeping at night. That's why I use the medical cannabis because that solves my problems. It relaxes my muscles. It lets me sleep, and it just takes a little bit of the overwhelmingness [sic] out of each day."
Levi has been using medical cannabis for 10 years, but prior to that, she sought relief from traditional medicine, including hydrocortisone and Valium.
"I lost my gallbladder because I was taking so much pharmaceutical medicine to treat my MS," Levi said. "And a friend of mine just said, 'Hey, I see you, I love you, and I don't want to see MS control you in this way. Let me try and relieve some of your pain through medical cannabis.' And I said, 'OK I'll try this.' Sure enough, it works. It lets me sleep. It's heaven-sent and it's all natural. It's not a pharmaceutical and it comes from the ground. It's really a godsend."
Maryann Loncar, a close friend of Levi's who has seen her progression with MS, has been advocating for medical marijuana legislation in Illinois for 10 years.
"She has changed dramatically because of taking cannabis," Loncar said, adding Levi ingests cannabis a couple of times throughout the day to manage her pain. 
When Levi was first diagnosed, she was in her 30s and living in the city with Loncar, which made it easier for Levi to acquire cannabis to treat her condition. As the duo got older and moved out of the city, Loncar said she was concerned about how Levi would get her medication.
"I was worried about how she would find her medication," Loncar said. "I realized the only way to do it was to take a stand. The first person I spoke to was Tom Cross, who was the head of the GOP at the time, and he was a staunch no."
For years, Loncar worked to garner Cross' support and the necessary Republican votes to get a medical marijuana bill passed. Finally, in 2013, the Compassionate use of Medical Cannabis Act passed both houses of the General Assembly and was signed into law by then-Gov. Pat Quinn.
Levi wasted no time in applying for the program.
"I went to this place and they actually did background checks and fingerprinting at the same place. You basically pay your [$100] fee and undergo a background check," Levi said. "The fingerprinting took like a minute or two."
Levi said she was approved for the program within 30 days.
"It was quick," she said. "The Illinois Department of Health is on it. I got a prescription from my neurologist and I had everything done, and I have the letter of approval but no medicine."
Both Levi and Loncar were disappointed with Quinn's decision not to issue licenses for state cultivators and dispensaries.
"I was very disappointed and shocked actually," Levi said. "I couldn't believe this is how he was going to leave the patients of Illinois, and I just hope that Gov. Bruce Rauner shows compassion for the patients and continues this pilot program."
"I never thought I would have to go back [to Springfield] again and beg," Loncar said, adding she went to Springfield this week. 
During her time in Springfield, Loncar ran into Gov. Rauner's wife Diana and told her about Levi's struggle with MS and how medical cannabis has helped her.
"I ran into [Diana Rauner] again later in the elevator and just thanked her for the moment she gave me in the hallway," Loncar said. "I never thought I'd be back down there after I stood next to Gov. Quinn signing the legislation into law…. Now, the fact that he abandoned the patients of Illinois is unacceptable. So I'm begging Mr. Rauner to please look into what you need to look into and please don't let patients wait any longer. They shouldn't have to move from the state to get their medication."
While Levi would like access to medical cannabis soon, she understands Rauner's decision to investigate the program before moving forward.
"He's the governor and he should do whatever makes him comfortable before he makes a decision and distributes the licenses," she said. "I'm just asking for compassion for the patients of Illinois."
---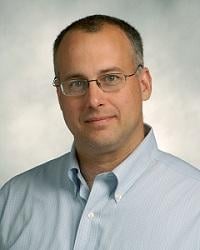 Read an interview with Michael G. Wenz, an assistant professor and economics department coordinator and advisor at Northeastern Illinois University whose expertise includes the economics of gambling. 
Why do you think there's been a renewed push for the expansion of casinos in the state? 
There are a couple of reasons. The state is always looking for more tax revenues. Now that we've come out of the recession, the state is hoping for a chance to see increases in gambling revenues. As the state looks to balance the books, casinos have been a dependable source of revenue.
What would be some of the advantages for expanding gambling in the state?
Casinos have been proven to generate tax revenue. The state can develop a lot of tax revenue by developing casinos. Depending on where the casinos are located, they may stem the flow of tax dollars to [casinos] in Wisconsin and Indiana.
What would be some of the drawbacks to expanding gambling in the state?
The biggest concern is that casinos are not a proven engine for economic development that a lot of local politicians will expect and hope for them to be. Casinos draw from a narrow geographic area. The kind of gambling in Illinois is isolated casinos. That won't attract people from far and wide. The market is saturated enough that people will choose local casinos rather than turning the south suburbs into a [gambling] tourism magnet. The other thing you have to be concerned about is a lot of the money that goes into casinos comes out of the pockets of local residents. Sometimes it comes from the most vulnerable residents as well.
With a new governor in office, do you think that signals a new chance to casino expansion proponents to get legislation passed?
I think there will be a push to expand casinos as long as the state budget is so far out of balance. There's always pressure to find new revenue. Gov. Bruce Rauner campaigned on the rollback of the income tax and things along those lines. He's probably going to need to find new revenue sources, and casinos are one approach to do that.
What are some things that should be kept in mind if new casino legislation is proposed?
There are two things I would say. The first one is that my research suggests people should be wary of looking to casinos to be economic engines, especially in urban areas. Casinos in places with lots of activity going on already can get a lot of money in tax revenue; by and large casinos in those places displace other businesses—other forms of entertainment—with a form of business that can be taxed more heavily. Casinos are better engines for tax revenue than economic development. Casinos, according to the research I've done, may generate economic development in less-populated areas. Danville was talked about as a possible location for a casino. If economic development is a goal, then it may make sense [to put a casino there]. If raising tax revenue is the goal, drop a casino in the middle of as many people as possible.
Interview has been condensed and edited.