As we reflect on the legacy of Martin Luther King, Jr., we take a look at his lasting impact and what the Civil Rights struggle can tell us about the social movements of today. Joining us are Pemon Rami, Director of Educational & Public Programming at the DuSable Museum of African American History, and Jasson Perez of the Black Youth Project.
---
Watch the story of Dr. Martin Luther King's Chicago's Freedom Movement excerpted from the WTTW documentary, Marquette Park: Not just Black or White.
---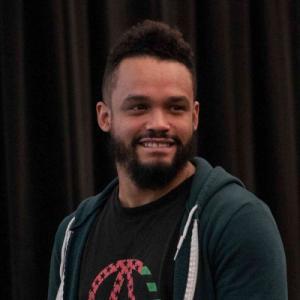 While the civil rights era ushered in changes that drastically improved the lives of many, today's activists argue that racism and discrimination are still with us. Recent protests over how police treat people of color have brought together people from communities around the country. What can these movements learn from Dr. Martin Luther King, Jr. and his colleagues? And what do people often forget about the civil rights leader?
Jasson Perez, national co-chair of the Black Youth Project 100, says he thinks of King as a sometimes militant figure.
"He greatly believed in civil disobedience and protest as vehicles for change, not just marches," Perez said. "And, he was jailed a lot, so in many ways he was a product of incarceration. A lot of his biggest moments of transformation and change when he was calling on the country came from when he was in prison."
That part of King's life speaks to Perez personally, who found work as an organizer after serving time in prison on a felony charge.
"I got rejected from TJ Maxx and a telemarketing job, but I got accepted to work at the ACLU," Perez said. "I caught the bug. And now 13 years later, I'm still organizing for the Black Youth Project 100."
For the DuSable Museum's Pemon Rami, the push to organize started when he was "mesmerized" by hearing Martin Luther King speak in Chicago. Rami helped to organize boycotts by students demanding more black teachers and for black history to be added to the curriculum. He says modern social movements make him hopeful, despite backlash they've faced.
"One of the criticisms of the Black Lives Matter movement is that no major leader has emerged," Rami said. "Sometimes, I think that's good thing. It means you have a number of people on the ground working against injustice and not following a singular person who can be removed from us at any given time."
Rami says it's important to remember that while King was a transformative figure, countless other people made his work possible.
"Greatness is not determined by name recognition, but by the contributions you've made and the lives you've touched," Rami said. "I want young people to realize they can have a great impact; that they don't have to wait for a leader to come along. They can become a leader."