John Fox, former head coach for the Denver Broncos, was interviewed at Halas Hall Wednesday as the Chicago Bears search for a new head coach. Fox boasts an impressive record and could be what the Bears and quarterback Jay Cutler need to get in gear for the fast-approaching league year. We discuss the move with Chicago Sun-Times columnist Dan McGrath.
Read an interview with Chicago Tribune sports columnist David Haugh.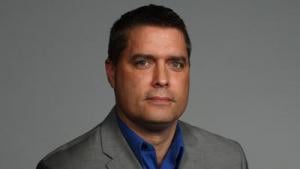 The Chicago Bears have interviewed six candidates for the head coach position. Based on the people that have been interviewed, is money or salary an issue here?
I think salary is always an issue with any negotiation. It's probably something that will have to be speculated about given how long it will take to get the deal done with John Fox if he is indeed hired for the top job. Coaching inflation with salaries is a reality in the NFL. Jason Garrett just signed a $30 million, five-year deal. Rex Ryan got a $27.5 million, five-year deal, and John Fox is more qualified than both of those men. That may be what his agent wants and the Bears may have different ideas. I'm sure there are negotiations [between the two] that will meet in the middle somewhere, which will take a lot of time.
When do you think we can expect an official announcement by the Bears as to who will be the next head coach?
It's really difficult to project. If it goes into the weekend without them having an announcement, it probably doesn't bode well for people that John Fox will be the next head coach. When it goes on longer, there are more perceptions working against the Bears and they have to be cognizant of that. If it will be John Fox, it's reasonable to expect [an announcement] by the end of the business day Friday. If it goes into the weekend without an announcement, I think that will mean something has gone wrong.
In the past, the Bears have flubbed some deals with potential hires with information leaking before the hiring was official. How has that influenced the Bears?
Let's face it: in Chicago, we have long memories. When we had the situation with David McGinnis, it was expected they had agreed to terms with David McGinnis, and they were going to announce this thing. People had gathered, and negotiations with David McGinnis fell apart at the last minute and he wasn't actually hired as the head coach. That's a lesson that people don't forget. The David McGinnis rule cautions us in Chicago that until an actual introduction of a head coach is made, there is no end of the search for a head coach. 
The Bears traditionally haven't hired head coaches that have had previous head coaching experience. What are some of the advantages of hiring someone who has had that experience, such as John Fox?
I think you've gone about it one way for a generation now, and it essentially worked for the first few years of the Lovie Smith regime. Now you have an opportunity with John Fox to hire the opposite of what we just had, and what we had was a head coach that had never done this before in the NFL and was learning while he was on the job. And he never gained the respect from his players because his inexperience showed. John Fox comes to the Bears highly accomplished—an NFL veteran for 13 years and made it a habit of getting to the playoffs. As a franchise, the Bears missed seven of the last eight post seasons. The Bears need what John Fox offers in terms of stability and a guy who's been there before. The Bears need to stop with the experiments and really value the experience.
Click the dots in the image below to learn more about the team's previous head coaches.
What are some potential drawbacks of hiring Fox? 
Drawbacks that might be considered are about his age, about his health, and the concern that this is the third stop in an NFL career and [this could be] a money grab. He might not mesh with the GM if a 60-year-old is the front man for a rebuilding project. There are legitimate reasons to be cautious about, but you have to weigh [that] against the rest of the candidates, which isn't terribly deep and conclude this is the best you can do despite any hesitation for the reasons I just mentioned.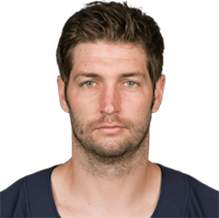 What are some challenges the Bears' new head coach will face as he takes over?
Decide what to do with Jay Cutler. Does he stay? Does he go? Can you work with him? Can you live with him? Decide what do about Brandon Marshall. Is he worth the headache? Decide if his talent trumps the headache he can cause. Defense has been historically bad. That's going to be talent-deficient and can be an issue for the next several years unless you address it quickly. You've got an organizational sense of dysfunction that has been an issue for the last two years and these types of things come to be part of the culture in corporations. The next head coach has to bring change to the culture and fix problems and cure dysfunction, and it's football and sports. It sounds like impossible tasks. The intangible part of sports is winning, and it's amazing how much it can accomplish when teams win and start to change and improve. Will one guy be able to do this? No. It needs to be a group effort.
What will be the next head coach's first orders of business once taking over?
Make a decision about the quarterback and about what kind of team you're going to have. Evaluate every player at each position. Even before that, put staff together. How you build your staff is pretty important for how the team rebuilds. John Fox has veterans around the league that want to work for him. That's not a problem in his case. If you get a younger guy with less experience, it might be.
With any new coach, can we expect major changes to the Bears staff and players? Or is this more dependent on who is hired as head coach?
It depends on who it is. The entire staff could be wiped out. Your turnover is going to be significant when the Bears get to a point where they are a playoff team again. There will be players in the room John Fox meets for the first time, and it's likely they probably will not be on the team that makes it to the playoffs. There's going to be a lot of turnover. Lots of changes are inevitable.
What will the expectations be for a new head coach from a management standpoint? From the fans?
Fans want to be given a product they can trust again. They want to be entertained, want to win, [and] want to have an identity again. Bears fans lost that tough-minded team they grew up with…The Bears have always considered themselves to be a tough-minded team that everybody knew they were playing the Chicago Bears, and it sounds kind of hokey but it resonated with people. And [the Bears] got away from that. That's got to be one of their priorities; they've got to have an identity. They've got to have a head coach that can instill that.
As far as expectations, they will not win the Super Bowl in 2015. It's not realistic to expect that. It's the NFL. [Teams] can go from what looks like very bleak circumstances to a competitive playoff-type team in two years. Some teams do it in one year, but that's the exception to the rule. John Fox would bide his time and would restore credibility to a brand that has been really badly damaged.
Interview has been condensed and edited.