Bruce Rauner takes the oath of office as Illinois' 42nd governor. Paris Schutz will have more on what Rauner said during his inaugural address. Read Rauner's speech here and watch it below.
---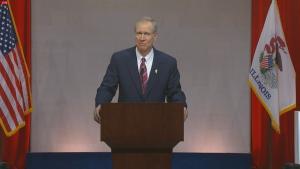 Rauner delivered his inaugural speech today, which Illinois Policy Institute CEO John Tillman called "fantastic."
"It was the first time [a governor] put taxpayers as equal partners as government employees," Tillman said. "His tone was just right, very upbeat but extremely straightforward about how hard things are going to be."
Ralph Martire, executive director of the Center for Tax and Budget Accountability, said Rauner's speech was a "mixed bag."
"On the one hand, he said a couple of things that are hopeful. He made it clear that the problems in the past were bipartisan. He didn't try to throw Democrats entirely under the bus," Martire said. "Hopefully, this indicates willingness to reach across party lines…. Unfortunately, he also repeated a lot of rhetoric that has no basis in data that has stood in the way of Illinois getting to a fiscal situation that can make investments in education. One of the key points he made during his speech was high taxes and high regulations have been driving businesses out of Illinois. That's simply not true about Illinois or true in general."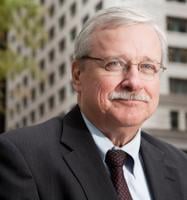 While John Bouman, president of the Sargent Shriver National Center on Poverty Law, was unable to hear the speech, he read Rauner's address and said it was a "call to hold on to your hats because he intends to propose some significant measures."
"And beyond that, I think that he's continued his successful practice of avoiding specifics," Bouman said. "The one specific thing [he did mention] had to do with non-essential spending of all agencies. It's hard to tell what that means. I think it was a signal; its importance isn't necessarily what will happen, but it was a signal that important, and perhaps, dramatic things are coming soon."
"It's unclear that that really means," Martire said of Rauner's first action as governor. "What is non-essential spending to the Department of Children and Family Services? What is non-essential spending in K-12 education? What is non-essential spending to anyone on health care through Medicaid? What is non-essential spending to programs that assist individuals with developmental disabilities? That's where $9 out of $10 gets spent."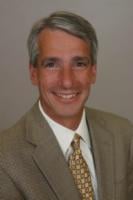 Tillman said the cutting of non-essential spending sends the message that business in Illinois is over.
"If you look at government spending, [it] spent a record amount of $30 billion plus, and more of the income tax that was for our unpaid past due bills that was passed allegedly in 2011 to fix the problem," Tillman said. "Our spending is out of control in a fashion that is higher than revenue growth. It's a directive from a policy standpoint and it's signaling a point of view."
During his speech, Rauner said everyone will have to make sacrifices, which Martire and Bouman said were reasonable.
"I think that's fair, and I found it a little refreshing," Martire said. "It's really easy for elected officials to tell folks what they want to hear, not so much what we need to hear."
While sacrifices need to be made, both Martire and Bouman expressed concerns about where those sacrifices are made.
"I think it's a reasonable call for people to be ready to do that, but I would say one thing. We should be cognizant of the sacrifices that many people have already made during the budget crunch year after year of cuts leaving those people without needed services," Bouman said. "With those sacrifices already made, there isn't room to make those sacrifices again."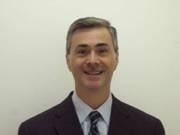 "If he's opening the door to fix the tax policy, kudos to him," Martire said. "If, on the other hand, it's throwing schoolchildren and vulnerable populations under the bus, then not so much."
"I think it means taxpayers have long been sacrificing; they've cut their family budgets and suffered in the bad economic climate," Tillman said of Rauner's warning of impending sacrifices. "Those who benefited from the government and those who work for and receive benefits from the government have to share in that sacrifice."
All three are in favor of Rauner's proposed executive order to improve ethics and accountability in the executive branch of state government.
"I think it's a good gesture; I can't wait to see how it plays out," Tillman said. "People have talked about it for decades and we continue to put governors in jail."
As Rauner becomes more familiar with his office, Bouman said to watch out for the rollout of policy statements, including the upcoming February budget message.
"Watch out for appointments and see who the players are going to be, and a lot of important appointments haven't been made yet," Bouman said. "Gradually, we'll discover his plan and what the direction will be."
Read Paris' tweets about the inaugural address.