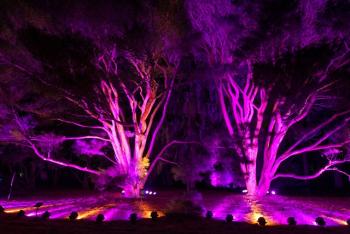 Deeply saturated colors -- neon reds, electric greens, vivid violets…
… a cascade of strings of multi-colored lights hanging like tinsel…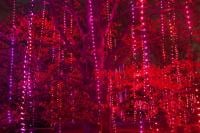 … a mile-long illumination path, covering 50 acres of trees.
It's called Illumination, and this is the second year of what feels like a new tradition at the Morton Arboretum in Lisle.
Illumination is immersive – on some parts of the trail, the visitors become players on the brightly lit stage.
In other places it's interactive – visitors can "paint" trees with their hands, changing the colors of the meticulously programmed LED lights.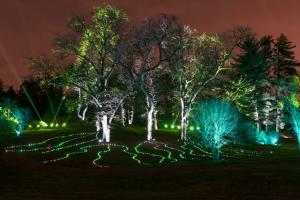 There's also an amphitheater in the woods where lights are synched to music performed by the Chicago Symphony Orchestra.
Shedding new light on grand old trees, Illumination might also ignite a passion for nature during a time of year when we don't get outdoors enough. This artful spectacle is said to be even more beautiful when there's a little snow on the ground.
Illumination is open 5:00 pm until 9:30 pm each night, and runs through Jan. 3 at the Morton Arboretum.