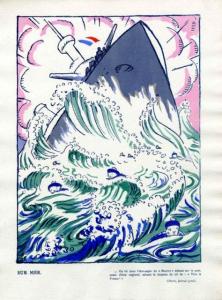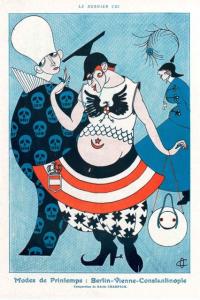 This year marks 100 years since the start of World War I. A new exhibition shines light on the flowering of illustration in France during this deadly time, when magazines and books were filled with imagery that was both patriotic and artful.
Established and young artists gave a visual dimension to the effort to mobilize the homefront against the German invasion. Some artists gave everything and did not survive the war.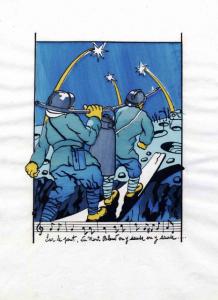 Other illustrators came from the emerging French fashion industry to create eye-catching graphics for the war effort.
Children's books also helped nurture civilian loyalty, with stories and songs focusing on the sacrifices of the Poilu, the French soldier at the front.
The exhibition is called En Guerre: French Illustrators and World War I and runs through January 2, 2015 at the Special Collections Gallery at 1100 East 57th Street.
It was curated by Neil Harris, Professor of History and Art History Emeritus at the University of Chicago, and Teri J. Edelstein.