Passengers arriving from West Africa at O'Hare International Airport will be screened for Ebola. Paris Schutz details what the screenings involve for those passengers.
---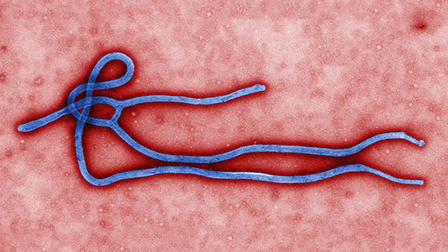 The Center for Disease Control and Prevention (CDC) were grilled by members of the House at today's congressional hearing on their handling of Ebola. U.S. health officials were questioned on many topics including Americans' safety and whether the U.S. should allow incoming and outgoing flights from some African countries. 
CDC director Dr. Tom Frieden addressed public concern for the threat but criticized the media's involvement in distorting facts about the disease.
"It's important to have [media] attention so that we as a society pay attention," Frieden said. "Some of the coverage, I think many would agree, may exaggerate the potential risks or may confuse people about the risks."
Over the weekend, the CDC announced another Ebola case in the United States following the death of Thomas Duncan, the first person diagnosed with the disease in the U.S. Nina Pham is a Dallas nurse who was involved in caring for Duncan. Pham checked herself into the hospital Friday after experiencing fever-like symptoms. Tuesday she released a statement assuring her health was doing better.
"I'm doing well and want to thank everyone for their kind wishes and prayers. I am blessed by the support of family and friends, and am blessed to be cared for by the best team of doctors and nurses in the world here at Texas Health Presbyterian Hospital Dallas," Pham said in her statement. 
Pham is set to fly to a Maryland hospital that specializes in Ebola treatment. By Wednesday, a third case was confirmed in Dallas.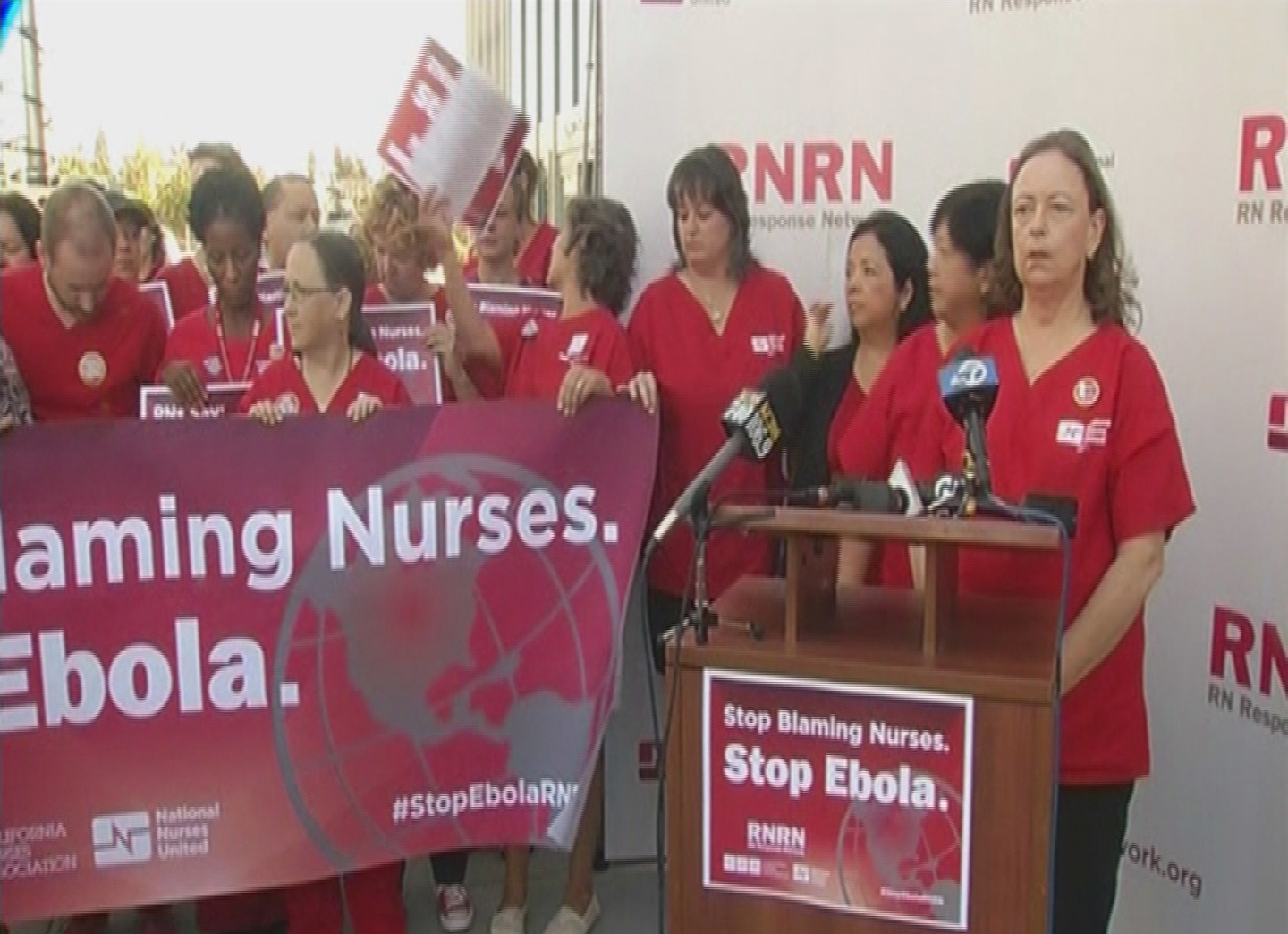 Amber Joy Vinson, a 29-year-old nurse tested positive for Ebola at a Hospital. She, too, worked on the medical team at Texas Health Presbyterian Hospital that cared for Duncan in isolation. The news that two nurses have been diagnosed prompted the nurses' union National Nurses United to hold a press conference Wednesday slamming the hospital and the government's response.
Union president RoseAnne DeMororo claimed the White House and CDC ignored the concerns of the union and called for executive authority to protect all health care workers.
"We realized, this is outragous that this is our responsibility," DeMorro said. "This is the responsibility of our elected officials to actually protect this nation."
After coming under fire, Texas Health Presbyterian Hospital released a statement today defending its handling of Ebola. 
"National Nurses United recently made allegations regarding the protocols and equipment in place during Thomas Eric Duncan's treatment at Texas Health Presbyterian Hospital Dallas. The assertions do not reflect actual facts learned from the medical record and interactions with clinical caregivers. Our hospital followed the Centers for Disease Control (CDC) guidelines and sought additional guidance and clarity."

-Texas Health Presbyterian Hospital Dallas
To help combat the spread of the disease, federal officials announced temperature screenings of passengers arriving from West Africa would begin at five U.S. airports, including O'Hare.
View a map of U.S. airports that will begin Ebola screenings.
With the continuing international spread of Ebola, the CDC released a fact sheet detailing the exit and entry screenings that will be conducted at airports.
Exit Screening
Exit screenings are conducted at airports in outbreak-affected countries, and while they may look different from country to country, they will contain the same basic elements.
All travelers will have their temperatures taken, answer questions about their health and exposure history, and will be visually assessed for signs of potential illness.
Travelers with symptoms or possible exposure to Ebola are separated and assessed further.
This assessment determines whether they are allowed to travel or are not allowed to travel on a commercial flight and referred to public health authorities for further evaluation
Entry Screening
The CDC has 20 quarantine stations located at the ports of entry where most international travelers enter the U.S. Enhanced entry screening of travelers who have been in Guinea, Liberia, and, Sierra Leona will be conducted at five U.S. airports.
For each arriving traveler who has been to an outbreak-affected country:
Customs and Border Protection will give each traveler a packet of CDC health information that includes information about Ebola, symptoms and what to look for and what to do if symptoms develop, and information for doctors if travelers need to seek medical attention.
Customs and Border Protection will take the travelers' temperature, observe them for symptoms of Ebola, and ask about their exposures and symptoms.
If a traveler has a fever or other symptoms or has been exposed to Ebola, Customs and Border Protection will refer to CDC to further evaluate the traveler. The CDC will determine whether the traveler can continue to travel, is taken to a hospital for evaluation, testing, and treatment, or is referred to a local health department for further monitoring and support.
​--Kristen Thometz contributed to this report