The Chicago Bears fall to the Carolina Panthers 31-24 on Sunday, bringing the Bears' record to 2-3 on the season. Matt Forte's fourth quarter fumble overshadows his record-setting performance, and miscues on special teams doom the Bears. Former Bear James "Big Cat" Williams joins Ann Kreiter to talk about Chicago's latest loss.
---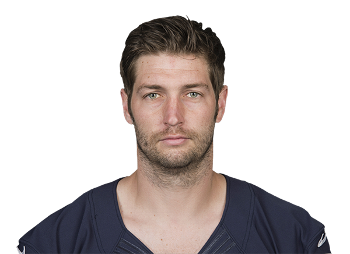 Sunday's upset started in Carolina's favor as the team was able to score first over the Bears. Chicago showed resilience as cornerback Isaiah Frey forced a fumble, which led to a Chicago touchdown three plays later. It was Frey's first forced fumble and recovery of his career. The Bears would take the lead (14-7) before the end of the first quarter.
The Bears kept the momentum going into the second quarter after wide receiver Alshon Jeffrey made a 25-yard run to the end zone. But a missed field goal by the Bears and touchdown by the Panthers made it 21-14 at halftime. Carolina would go on to defeat Chicago 31 to 24.
Cutler Surpasses 25,000 Yards
Chicago quarterback Jay Cutler had 289 passing yards in Sunday's game, bringing his career total to 25,232. He has 16,208 passing yards with Bears since starting with the team in 2009, and he had 9,024 passing yards with the Broncos (2006-2008). Cutler has 1,295 passing yards for the first five games of this season.
Sacks
Bears defensive end Willie Young and defensive tackle Stephen Paea each recorded sacks in the game against Carolina. Young stripped the ball from quarterback Cam Newtown, which led to an offensive touchdown for the Bears three plays later. Young now has a team-high and career-high five sacks on the season. Paea had an 8-yard sack during the third quarter, marking the third sack of the season for Paea. The fourth-year defensive tackle now has nine sacks in his career.