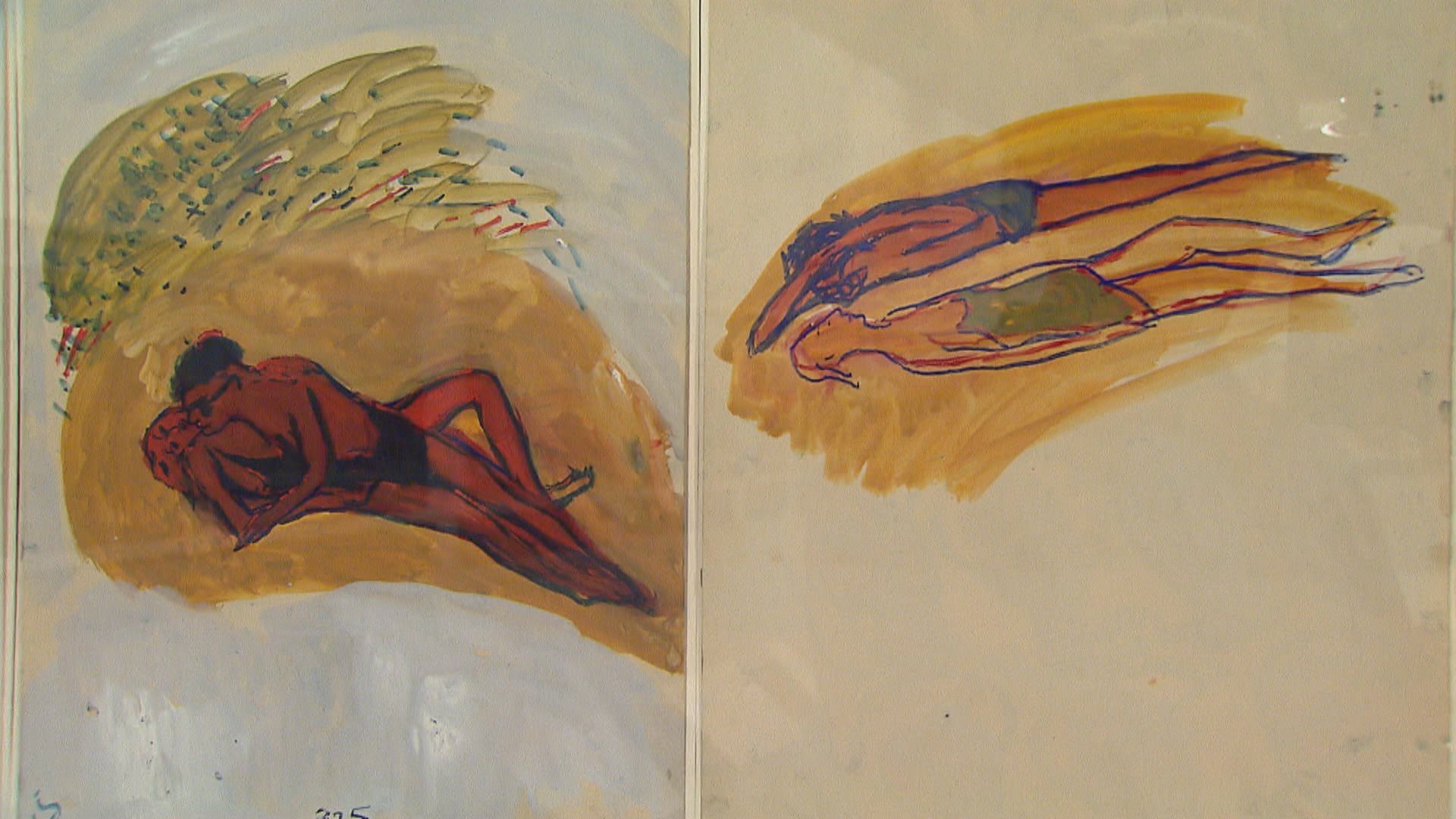 The Illinois Holocaust Museum in Skokie presents a rare stateside showing of the tragic yet life-affirming work of a painter who painted nearly 1,300 pictures in just 18 months of her life. She told the story of her life while seeking refuge in France after fleeing Nazi Germany. The moving artworks on display offer a unique look at World War II and suggest that she had enormous talent and potential.
Now in its final days at the museum, artist Charlotte Salomon's work follows her and her family's days in the darkening mood of 1930s Europe.
"She grew up in Berlin, up until Kristallnacht," Illinois Holocaust Museum curator Arielle Weininger said. "And then was sent to the South of France to live with her grandparents who had fled down there in 1933 with the rise of Nazism."
She painted nearly 1,300 pictures in 18 months. She called her project "Leben oder Theater," or "Life or Theater," an allusion to the semi-fictionalized autobiographical nature of the works.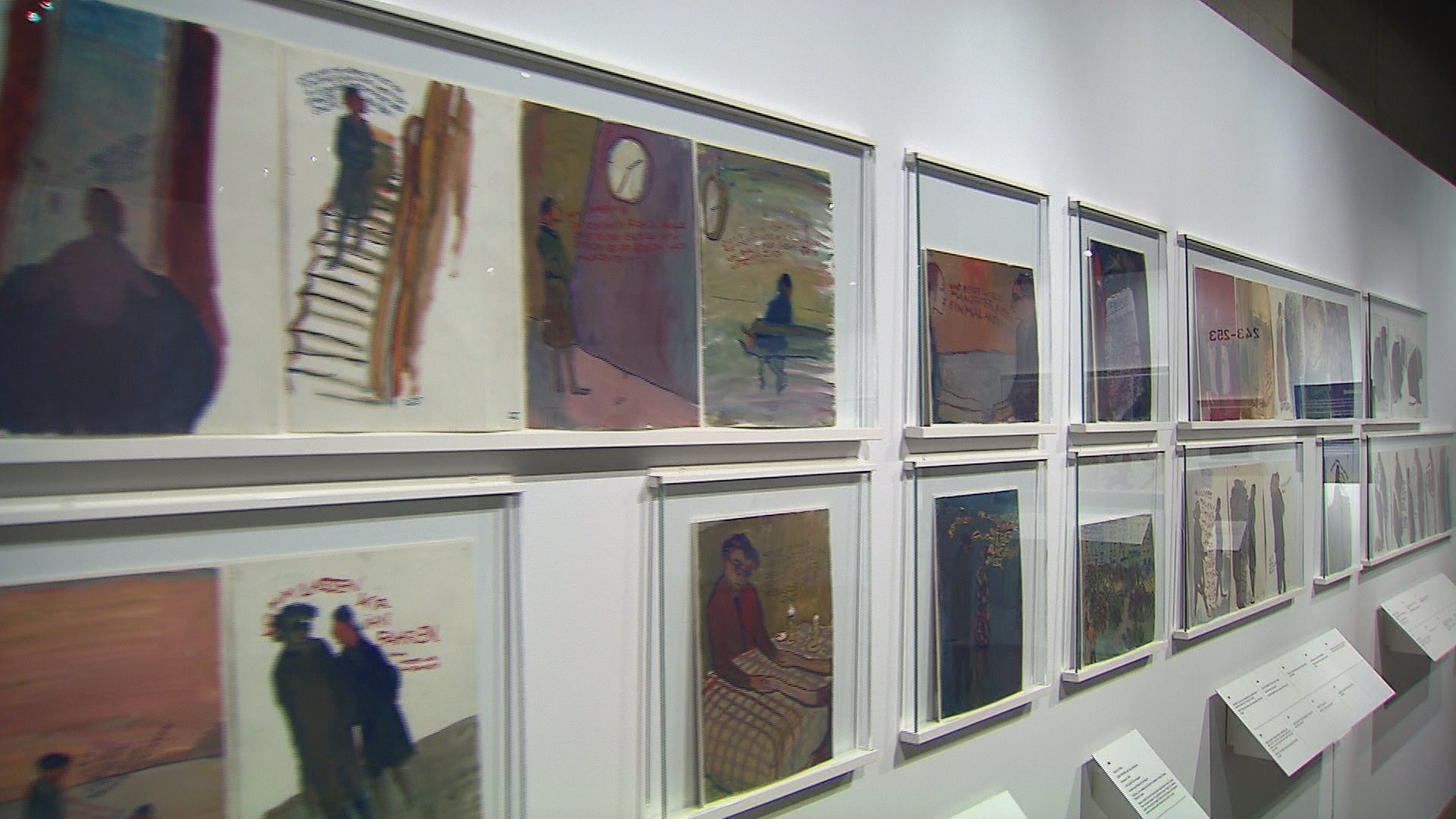 The works are separated into specific prologue, main, and epilogue sections. Similarly, she approached her life story as a drama with music, even indicating specific songs to listen to while viewing her paintings. A few of those songs are featured at the gallery.
"The work of Charlotte Salomon has become very well regarded throughout the art world, and we're thrilled to have the privilege to present 300 of her works," Illinois Holocaust Museum CEO Susan Abrams said.
The 300 works on display are on loan from the Jewish Historical Museum in Amsterdam, which was gifted the collection by Salomon's family. The works, Weininger said, showcase a variety of colors—bright colors when her life was going well, and muted colors when circumstances were unhappier.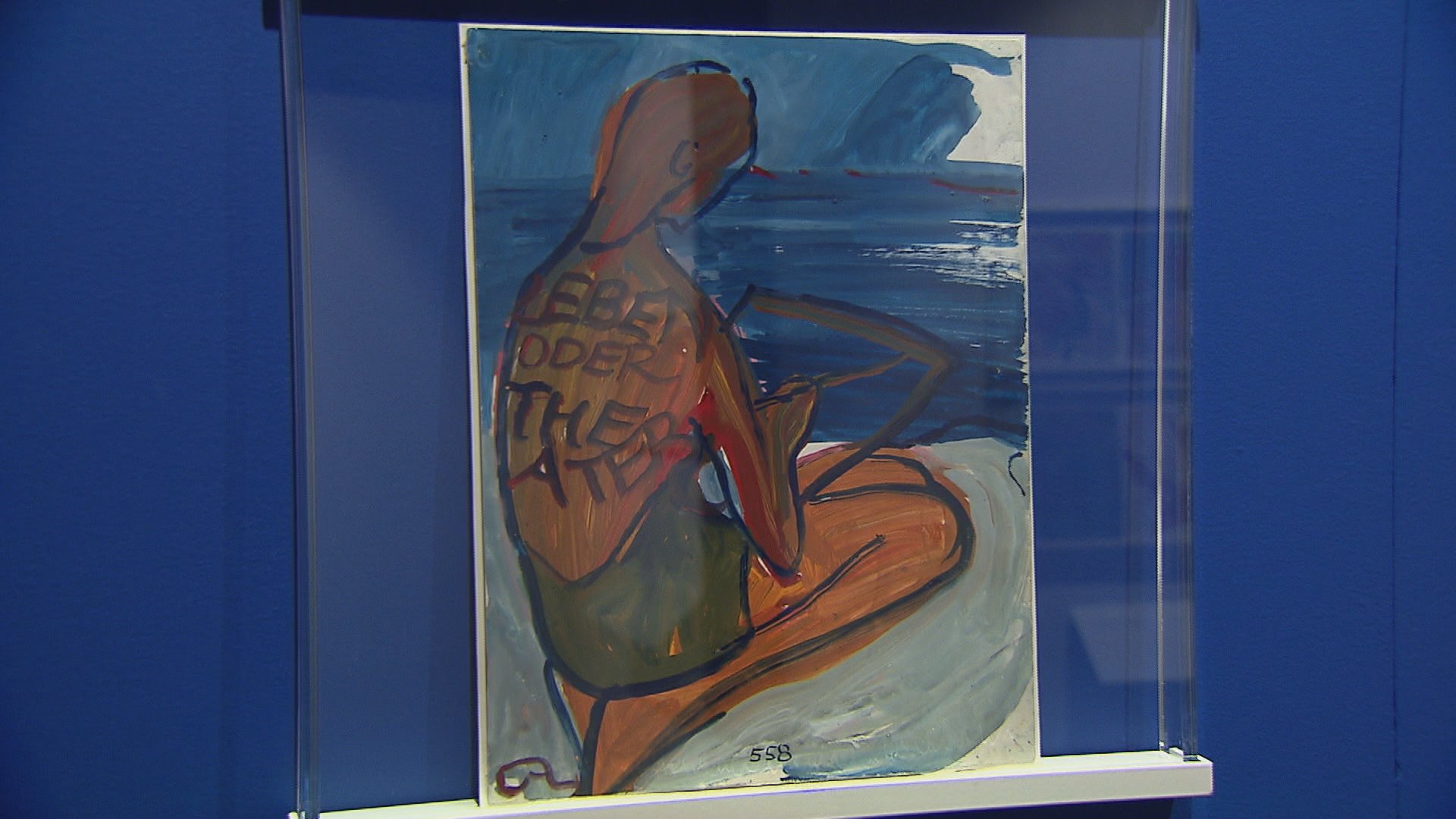 "I think we can all relate to that too," Abrams said. "Our moods impact how we see the world, and she was very expressive in how she conveyed that through color and the actual story itself that she conveyed, literally and figuratively."
Salomon not only used color to reflect her emotional state, but brushwork as well. Her later paintings feature loose brushwork, as if she seemed in a hurry to finish as the Nazis advanced into southern France.
She and her husband were eventually arrested by the Germans and within a month, she was killed in Auschwitz. Before her death, she gave her art to a family friend, telling him, "Keep it safe. It is my life."
"Being able to tell her story through artwork is another opportunity to have our audience relate to a very poignant Holocaust story," Abrams said. "The way Charlotte brings alive the story of her family and the closing in of her world all around her is really illustrated beautifully."
View a slideshow of Charlotte Salomon's work.
All images copyright Charlotte Salomon Foundation, Netherlands.