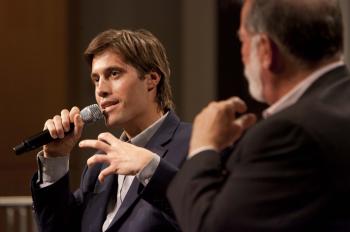 James Foley always wanted to be where the stories were and where the people were.
"He was one brave guy. He could step into the storm where 95 percent of us wouldn't do that," said Stephan Garnett, a lecturer at Northwestern University's Medill School of Journalism. "And he was very committed to this idea that in order to get to the truth, you had to go to where the truth was. You couldn't do that standing on the sidelines. You had to be in the thick of it."
On Tuesday, Aug. 19, Islamic State militants released a video showing that Foley had been beheaded in response to U.S. airstrikes. Prior to his death, Foley covered stories in conflict zones and had been previously been held captive in Libya in 2011.
"One thing I want people to understand is Jim was not in Afghanistan, or Libya, or Syria because he was a two gun-toting frat boy looking for a thrill," Garnett said. "He was serious about this and knew somebody had to do this job. Somebody had to put themselves on the line to get that information and get that truth."
Before reporting from conflict zones, he committed himself to telling Chicago's stories and living among the "real people."
"I found out early on he was the type of guy who liked to be in touch with the truth," Garnett said. "He liked to be where the story was and where the people were. He really was fearless."
While some of Garnett's students were reluctant to travel into unfamiliar Chicago neighborhoods, Foley had no reservations.
"He lived in Pilsen, and he lived there before he came to Medill," Garnett said. "And I asked him why he lived there. He said, 'Because that's where the real people are,' and he was teaching inmates at Cook County Jail."
Upon learning of Foley's death, Cook County Sheriff Tom Dart issued the following statement:

"It is with great shock and sadness that we learned of the murder of James Foley who worked as a counselor at our CCDOC boot camp.  We join the country in being outraged at the events surrounding his death. Jim dedicated his life to serving others and effecting change.  We thank him from the bottom of our hearts for his service and for all he did while working with us and for all he did to shine a light on the injustices and suffering in the world. Today and in the days and weeks to come, his family and friends, including his close friends here in our office, will be in our thoughts and prayers."
While completing a quarter in Washington, D.C. as a Medill student, Foley developed an interest in reporting from conflict zones through a seminar he took.
Ellen Shearer, a William F. Thomas professor and co-director of the National Security Journalism Initiative and Interim Director of the Washington, D.C. program, taught Foley in two classes—one of which was a seminar called Covering Conflicts, Terrorism and National Security.
"In the seminar, he was really interested in all the speakers, and they really helped focus his interest in conflicts reporting. It was an interest he had for quite a while, and when he came to Medill it really grew and became clear to him that's what he wanted to do with his life," Shearer said. "As part of the seminar, the students would hear from military experts and terrorist experts."
One requirement of the seminar was for students to receive hostile environment training.
"It's a way [for students] to understand the need for training and risk assessment when one goes into conflict situations, before he went into war zones," she said, adding she believed Foley took additional hostile environment training courses. "He said wanted to be freelancer in a conflict zone; he was quite clear on what he wanted to do."
Foley graduated from Medill in 2008 and went on to report in conflict zones, including Afghanistan, Libya, and Syria. In 2011, Foley was captured and held in Libya for 44 days. After his release, he returned home and spoke to students at Medill about his experience.
"He said it was important to be careful in doing this job. He explained the real risks in doing the kind of work he did," Garnett said, adding Foley emphasized a journalist in a conflict zone must be completely committed. "You have to be really committed in doing this job, and to do it well, at the same time you [report], you have to really watch what's around you."
Shearer said she spoke to Foley about getting a desk job following his capture.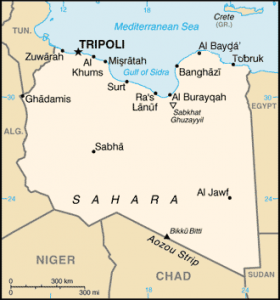 "He agreed, and he did try but after several months, he went back to Libya because that's where his heart was," she said. "He didn't want to be editing and reporting from an office. He wanted to be out in the field."
In November 2012, Foley, who was working as a reporter and photojournalist for the news website GlobalPost, went missing in Syria. While Foley was missing, Garnett said there wasn't a day that passed that he didn't think about him.
"He wasn't just some former student of mine; he was someone I really cared about, and deeply admired," Garnett said. "He was someone I worried about for a long time, and last November I posted something on my Facebook, a photo I had taken of him on my back porch and said something about him because I wanted people to remember he was out there….I swear to you, in the time that he was missing, there wasn't a day I didn't think about him."
Foley's decision to return and report from a conflict zone showed his commitment his profession and passion to tell the truth.
"I wish he had lived doing what he loved. I'm glad he did what he loved, but this is just devastating," Shearer said of his death. "I think the memory that will stick with me was watching him speak to Medill students and thinking what a great journalist he had become, how thoughtful and smart and knowledgeable he was. It was just a wonderful moment to watch him speak and realize he had achieved his goal."
For Garnett, the last time he saw Garnett will be a moment he will always treasure.
"After he finished his speech [to Medill students following his capture and release from Libya], he was surrounded by dozens of students, so I waited till it thinned a little bit. I waited, and he had his back to me when I tapped him on the shoulder," Garnett said. "I didn't know what to type of reaction he would have, and he turned around and he saw me and threw his arms around me. I had been working to get him freed in Libya, obviously with others…and he stepped back and said, 'I'm so so glad to see  you,' and he hugged me again. It was the warmest greeting I had. "
Whenever Garnett thinks of what happened to Foley, he returns to that memory.
"He was so enthusiastic about it, and it felt so good to be received like that and remembered like that to know he was so fond of me to do something like that," he said.