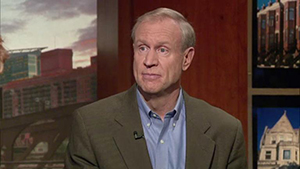 Voters are getting their first glimpse at Republican gubernatorial candidate Bruce Rauner's tax and budget plan. Today, Rauner unveiled a plan that would lower some taxes but raise others. Rauner's plan included phasing out the state's income tax increase, in order to widen the state's sales tax to some services. Rauner also looks to freeze property taxes in an effort to improve the economy for local businesses. Rauner said these are mostly luxury services, and services that the working class relies on would be exempt. 
The partial income tax rollback will cause an approximate $2 billion hole in the budget, plus there's still a $4 billion bill backlog. Despite this, Rauner believes his plan is a start to making up the deficit.
"We can't tax our way out of any problem. We've got to grow our way out of our problem. We've got to make the structural changes now. And the sooner we make them, the more revenue we'll have over the long term." Rauner said.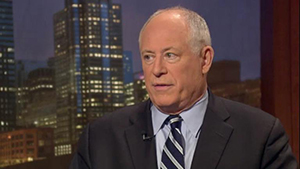 Gov. Pat Quinn was quick to pounce following Rauner's announcement. The governor said the extension of the sales tax to cover some services really hits the working class the worst, and almost immediately coined the term "The Rauner Tax."
Quinn also benefited from a report released by the Department of Employment Security detailing a drop in the state's unemployment rate. The state report says Illinois unemployment dropped in June 2014 to 7.1 percent, down from 7.5 percent the previous month. The governor touted the good news at a press event he held Thursday.
"It's the largest orderly decline in unemployment in the history of Illinois over the last three months," Quinn said. "More people are working in Illinois today than before I became governor and it's important that we keep on working."
Illinois follows the national trend as unemployment nationwide fell to 6.1 percent in June.