Urban Prep Founder & CEO Tim King was honored at the 2014 BET Awards for his work at Urban Prep Academies. King received the Shine A Light award on Sunday, June 29. 
We sit down with King to talk about the award and Urban Prep Academies. 
---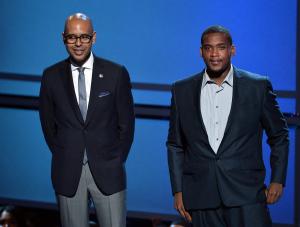 Tim King grew up in the affluent South Side neighborhood of Pill Hill. He attended St. Ignatius College Prep in University Village before pursuing a bachelor's degree and then law degree from Georgetown University.
As a law student, a professor encouraged King to teach at a nearby Catholic high school in Washington, D.C. The experience showed King he could change young people's lives and that changed King's life.
After law school, he returned to Chicago and began informally advising at Hales Franciscan High School. In 1995, King was offered the job of president at Hales Franciscan High School.
King's original plan was to go into politics, with the ambition of becoming the first African-American president. In1996, King's plan changed when he found out the mother of one of his students died from a drug overdose.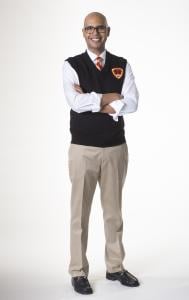 The student was left in an apartment with no electricity and his belongings in garbage bags. Eventually, King became the student's legal guardian.
After five years at Hales Franciscan High School, King left the high school to start Urban Prep Academies. The nonprofit was founded in 2002 by King and a group of African-American education, business, and civic leaders with the purpose of providing high-quality education to young men.
King's application to open an all-male charter school was denied twice by the Chicago Board of Education before it was approved in December 2005. In 2006, the nation's first all-male high school opened in the Englewood neighborhood.
Students are selected to attend the school through a lottery system, and the majority of students who attend the schools come from low-income households. Despite this, every member of the Class of 2010, the school's first class, graduated and was accepted into four-year colleges and universities.