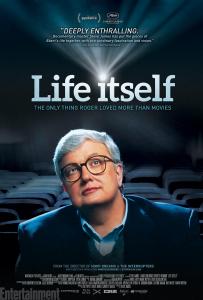 Based on his memoir, "Life Itself" is a feature-length documentary about Roger Ebert.
Directed by Kartemquin Film's Steve James, the film will travel through Ebert's past life, his own words as our guide, detailing his precocious start in Urbana, Illinois; his migration to Chicago to start a career at the Chicago Sun-Times; his unexpected promotion to movie critic; the creation of the television show that would revolutionize film criticism; and his difficult and inspiring fight with cancer.
Chaz Ebert will also join us to tell us about her late husband and how the film is ultimately a love story.
---
View a slideshow of images and learn more about the film in the videos below.
Images courtesy of Kartemquin Films. 
Producers of the documentary talk about the film and ask for donations as they finished the film, with the goal of showing "Roger the man, not just Roger the icon." When the fundraising campaign ended in January, it had surpassed its goal of raising $150,000. 
Academy Award winning director and "Life Itself" executive producer Martin Scorsese talks support for Indiegogo campaign and discusses the impact of Roger Ebert. The campaign raised $153,875.