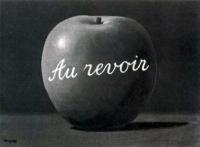 Paul McCartney is a huge fan of Rene Magritte. Before the Belgian artist died in 1967, McCartney acquired the painting , a green apple with the word "Au revoir" inscribed in front of it.
McCartney later admitted that this was the inspiration for the logo of Apple Records (and later inspired Apple computers, but that's another story).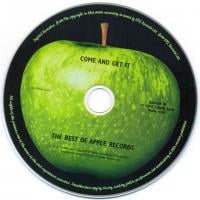 McCartney also owns Magritte's paint-spattered spectacles, a gift from his late wife Linda.
John Lennon admired the artist's work as well, and Yoko Ono owns several Magritte originals.
And then there are the album covers influenced by Rene Magritte. 
McCartney and Wings' folk recording "Mull of Kintyre" is inspired by the painting within a painting of Magritte's "The Human Condition" (which is in the new show at the Art Institute).
Jeff Beck's 1969 album "Beck-Ola" clearly borrowed from Magritte's "Listening Room" (so much so that I wonder if Mr. Beck heard from the Magritte estate).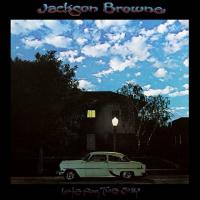 Styx's album cover for "The Grand Illusion" from 1977 is a rather tacky adaptation of Magritte's "The Blank Check."
Storm Thorgerson – designer of Pink Floyd's "Dark Side of the Moon" and Led Zeppelin's "Houses of the Holy," among many others– said he often took inspiration from the paintings of Rene Magritte.
Jackson Browne's classic 1974 album "Late for the Sky" was a nod to Magritte's "The Empire of Light," a blend of a daytime sky and nighttime street – an artistic gesture that Magritte used more than once.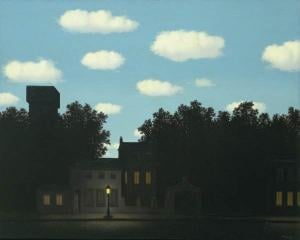 And in his autobiography, filmmaker and Chicago native William Friedkin writes that the same Magritte painting that inspired the Jackson Browne record cover triggered the image on the poster of the film "The Exorcist." It's less obviously influenced, but it's a moody and memorable image that, like Magritte's work, brings to mind to a clash of two worlds.
---
View a slideshow of Magritte's work and the pop culture it influenced.