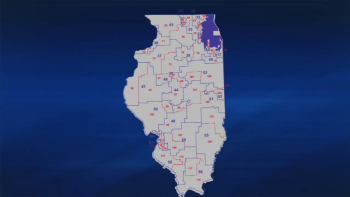 Should an independent commission – instead of political power brokers – decide how to redraw state legislative maps every year? That is the question a grassroots organization is attempting to put before voters on the November ballot. But their effort may be in peril due to some major roadblocks.
Tomorrow, this remap amendment will go before a judge, where the plaintiffs' attorney, a lawyer with close ties to House Speaker Mike Madigan, will make the case that the amendment is unconstitutional and thus should not appear on the November ballot.
Today, this initiative faced an entirely different challenge. A reluctant Illinois State Board of Elections gave Yes! for Independent Maps permission to take more time to validate some of the hundreds of thousands of petition signatures they collected.
That's after the board had completed an initial count of signatures and determined that too many of the signatures were no good. The Fair Maps people said they can prove the signatures are indeed valid, so they issued Freedom of Information Requests all over the state to obtain voter registration cards. But those requests didn't come back until after a deadline the board had set.
They have that information now in a stack of shoeboxes, which they are currently sorting through. Thanks to today's action from the board, the Yes! For Independent Maps group will spend several days matching up the petition signatures with signatures from voter cards. If enough match, the question will go on the ballot.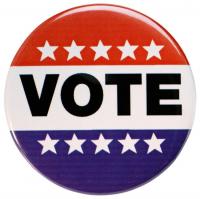 "The board made a ruling on a bipartisan basis," said the group's attorney, Michael Dorf.  "They gave us enough time to rehabilitate signatures to show that this has enough signatures to get it on the ballot."
Yes! For Independent Maps is funded by people from both sides of the aisle as well as groups like AARP and Common Cause. Yes! For Independent Maps hired workers to get about 500,000 signatures in order to get a question on the ballot that asks voters whether or not they'd like to see an independent commission redraw legislative maps every 10 years.
The group argues that the entrenched political power brokers have traditionally drawn maps that favor incumbents and dilute the power of voters to determine who their representatives will be.
Newspaper editorials have characterized the roadblocks faced by Yes! For Independent Maps as nothing more than the power interests of Illinois –read, Speaker Madigan – trying to kill an initiative that would take power out of his hands. And election board officials were vocally upset that they've been characterized that way.  Election officials say they've simply been trying to follow the rules in a timely fashion, but they say the editorial board fervor influenced today's vote.
"We've been very fair to them, but they've not portrayed that we've been fair to them, and I'm sorry for that," said election board member Jesse Smart. "My philosophy is if we're going to err, we'll err on the side of caution. We're trying to show them we're fair people, and that's why I voted the way I did today."
In fact, board members say the Fair Maps group has been disorganized, missed deadlines, and did not run a smooth petition process. The attorney arguing against this move today is Michael Kasper, and he agrees. Kasper has close ties to Speaker Madigan, and is the general counsel of the Madigan-led state Democratic Party. He says the group had enough time, and the initiative should be thrown out.
"Everybody wants more time, everybody who ends up on the wrong end of these things," Kasper said. "That's not fair to everybody else. There shouldn't be one set of rules for one group and another set of rules for everybody else."
The election board also voted today, without issue, to the advance Bruce Rauner led term limit amendment because it had enough valid signatures without needing to validate them.
Both of these initiatives face more obstacles though. A lawsuit against the term limit amendment will be argued in court tomorrow by Kasper along with the remap amendment. The lawsuit argues that a constitutional question must address both the "structure" and the "function" of the Illinois General Assembly, and that these questions fail to meet those criteria.
Speaker Madigan has also led an effort this spring to put a lot of legislature-sponsored questions on the fall ballot, including if voters would support raising the minimum wage, or if they would support relaxing restrictions on voter registration to guard against discrimination.
These questions could serve to dilute the attention span of voters once they get to the term limits and fair maps question. But the differences between the ballot initiatives are stark. The legislature-sponsored questions are non-binding and largely symbolic. The fair map and term limits questions actually become law if they get enough votes.