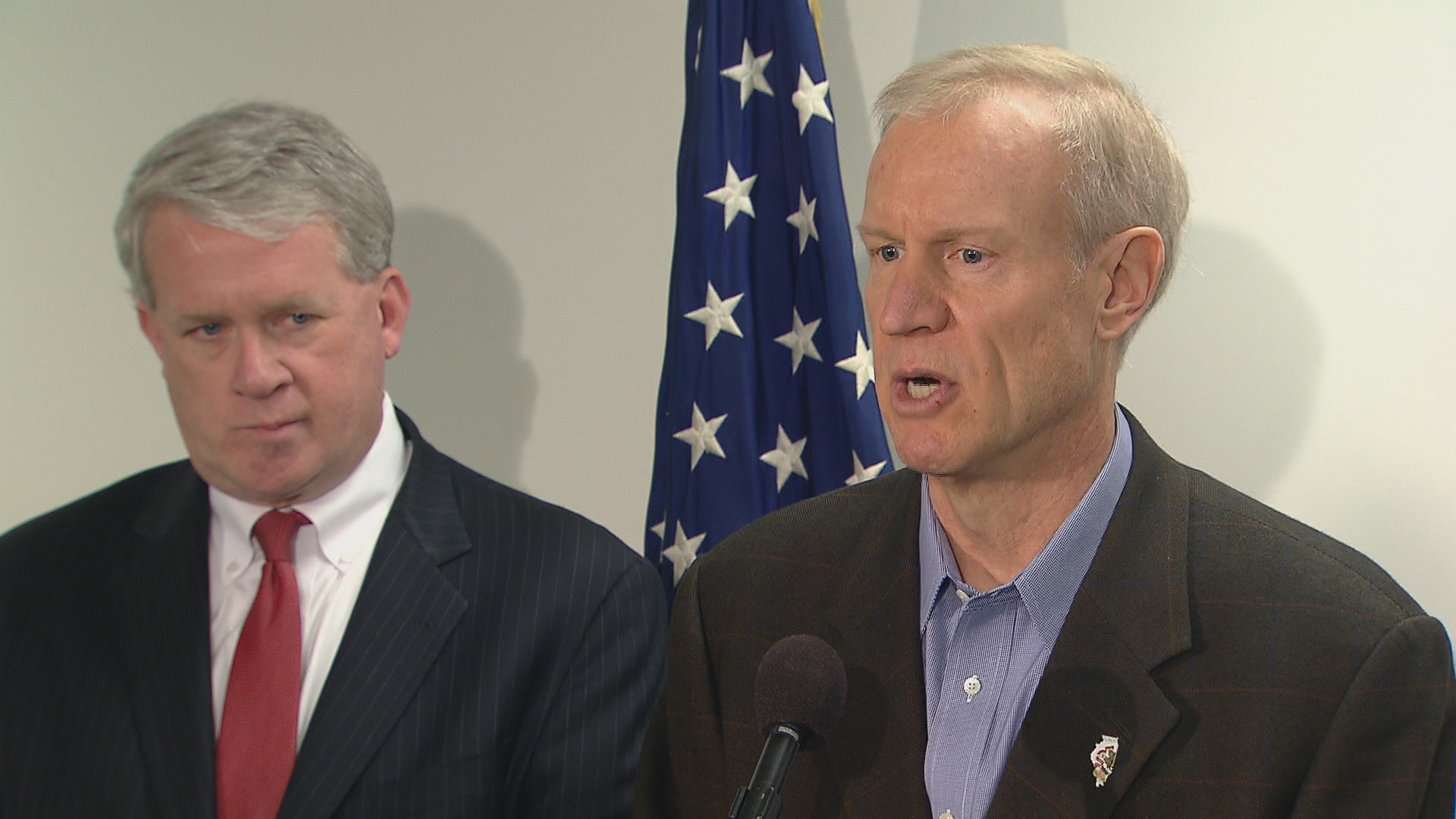 Republican candidate for governor Bruce Rauner has come under fire for not offering specifics on his budget and pension plans. On Thursday, June 12, amid a bunch of caged chickens, Rauner outlined a specific plan he says will cut $1 billion out of state government. Does the plan add up?
After months of being criticized for being too vague, Rauner released an 11-page document he calls "the blueprint," detailing about $140 million in savings.
The money would come from cuts in what he deemed excessive government spending in Illinois. The document calls Gov. Pat Quinn's agenda a failure and heavily criticizes his spending. 
"The budget will never be balanced unless we implement true reforms to change how Springfield conducts businsess. The Government Reform and Cutting Watse Section of the Bring Back Blueprint contains reform that will put our state on the right path and allow for a transformation of government." 
Gov. Quinn issued a response to Rauner's plan, calling it a "giant prank on the public" and slammed the Winnetka-based venture capitalist for not offering fresh ideas.