Tarell Alvin McCraney, an ensemble member at Steppenwolf Theatre, was the recipient of a $625,000 "genius grant" from the MacArthur Foundation this year. We revisit our conversation with him.
---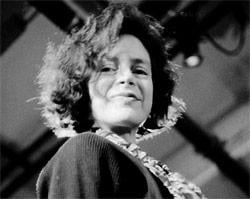 We spoke with Martha Lavey, artistic director at Steppenwolf, about McCraney.
Why do you think he deserves this award?
Tarell has a very unique voice as a playwright. It's a lively mix of his life experience and his learning.  He got his BFA from DePaul in acting and his MFA from Yale in playwriting, so he has a lot of exposure to the voices of canonical writers. To that, he brought his upbringing in the black church and his life in Liberty City, Miami.  He brings a social consciousness to his work and also a deeply spiritual inquiry into human nature.
What contribution has he made at Steppenwolf since becoming an ensemble member in 2010?
We've produced two of his plays and we commissioned him to direct, so that's a huge contribution. I love him. He is a really good soul in the world and I am very proud to have him at Steppenwolf.
What impact has he had on the theater scene in Chicago?
I think young theater artists really find him to be an inspiration, and are very grateful that he's here.   
His Brother/Sister Plays (2009) were very well received. Do you have a favorite work of his?
I think the Brother/Sister Plays were an immense accomplishment. He tried something different, and dug into his spiritual upbringing as a child.
In what way does he stand out as a performer?
He hasn't acted with us yet, but I would love to get him on stage. I saw him at Northlight Theatre in Blue/Orange. Just physically, he has a beautiful, graceful, and commanding presence, and he is very well-spoken.
What messages come through in his writing?
I think there is a question of personal agency in the world, a negotiation with one's past, and a negotiation with a larger spirit – whether that's God or a force of fate.
How will this award help him?
First of all, there is the prominence of it. At the practical level, it gives him an opportunity to be more intentional in his choices about what work he wants to take on. It also offers him time and a certain level of ease, and that is really beneficial to any artist.
Interview has been condensed and edited.