A new show in town looks at fame -- and the isolation that sometimes comes with it. Actor Michael Urie may best be known for his television roles such as ABC's "Ugly Betty," where he played the catty assistant to Vanessa William's character. Theatergoers know him for his work on and off Broadway. He joins us on Chicago Tonight to talk about his new Chicago comedy show Buyer and Cellar about being Barbara Streisand.
---
Learn more about Urie's new play below.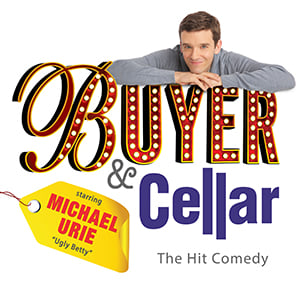 Buyer & Cellar
Chicago's Broadway Playhouse brings a familiar face to the stage. "Ugly Betty" star Michael Urie plays Alex, a struggling actor in L.A. who takes a job working at the mall. His sad story turns into a romantic comedy when he meets an interesting lady in his job's basement. Follow along as Alex learns the hard way about the price of fame, the costs of love and the misfortune of working odd jobs. Buyer & Cellar will be performed though June 15. Tickets cost between $39 and $81.
Broadway Playhouse
175 E Chestnut St
Chicago, IL 60611
(312) 977-1700