Cook County Jail houses several other programs for inmates which include gardening, guitar lessons, a parenting course and more. Read an interview with Tedi McClain and Ebenezer Amalraj of the Alpha Parenting Course. 
---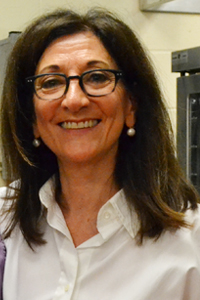 Q: What is the Alpha Parenting Course?
Tedi McClain (TM): We offer a Christian parenting course that last 10 weeks. We recognize a lack of parenting in some of the inmates' lives growing up, how it's impacted them and how it's impacting their children now. So the consequences of that absence in parenting creates a cycle that some of them show in raising their children. We want to break that cycle and show them their influence in parenting.
Q: What services/resources do you offer the inmates?
TM: We understand a lot of their past behavior is based on the reality of where they're living so peer pressure can affect how they engage in their children's relationships. We help them understand their roles as role models and give them tools to be better role models. We teach them how to communicate with their children, how to be dads and give them homework to practice these things.
Q: Why are there so few parenting programs for male inmates?
TM: Well, our parenting program is the only one in the United States for male inmates. We did find one similar in New Zealand. I think the reason for the lack of programs across the states is because in many cases the mothers are the ones with full custody, so oftentimes the men will not be in the children's lives especially when incarcerated. We want to get across the idea that fathers have a bigger impact on the child's life. A lot of the inmates in our program were raised by a female only and we want to break the cycle. And it's not that moms don't have an impact, but dads can have a much greater influence.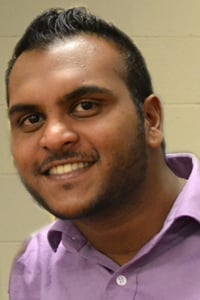 Q: What are the major problems these inmates face with being  parents?
Ebenezer Amalraj (EA): These guys are definitely street smart but something like being a father has never been passed down. We want them to take our lessons, pass it on and have an influence on their legacy. We want them to make a difference and break the cycle.
Q: How are the classes going so far?
EA: Leading this course has been everything we've been praying for. We've been hoping to get a program like this started for almost a year, so to see it come to fruition is a blessing. They've been receptive to [the class]. We take it as a privilege to share the mistakes we've made as parents with them so they can learn from it just like we did. We want them to learn that parenting is not perfect and you can make mistakes. But you can correct those mistakes in the future.
Interview has been condensed and edited.