Welcome to Chicago Tonight's online coverage of Illinois' 2014 Gubernatorial Election. We've gathered information here about the final candidates, Democrat Pat Quinn, Republican Bruce Rauner, and Libertarian Chad Grimm. You can read profiles of the candidates, view graphics of their positions on key issues, view timelines of their careers, and catch all of their appearances on Chicago Tonight.
---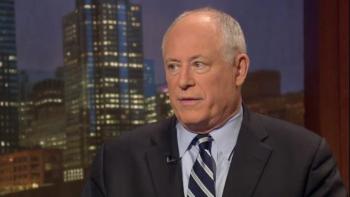 He's got the job Bruce Rauner and Chad Grimm want; Gov. Pat Quinn is seeking re-election to a second full term. Quinn was elected Lieutenant Governor in 2003 and served under Gov. Rod Blagojevich until Blagojevich's impeachment in 2009. (Lieutenant governor candidates ran separately from candidates for governor in the primary elections at that time.) Quinn ran for his first full term in 2010, beating Republican State Sen. Bill Brady by less than 1 percent of the vote, one of the closest gubernatorial elections in U.S. history. Quinn also served as State Treasurer from 1991-1995.
View a timeline of his political career: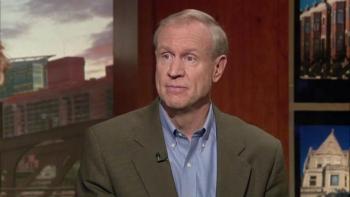 Venture capitalist Bruce Rauner, co-founder of private equity firm GTCR, won the GOP nomination, beating a trio of candidates. Rauner, a Republican who has nonetheless worked closely with Democratic mayors Rahm Emanuel and Richard M. Daley on education issues, says he wants term limits for state politicians, including a two-term limit for governors. He believes the legality of same-sex marriage should be decided by voter referendum, and will not disclose his personal stance on the issue. Rauner served on the board of the Chicago Public Education Fund and led Choose Chicago, the city's tourism bureau. He is also a proponent of charter schools, and is on the board of the Noble Network of Charter Schools; the network has a school named after Rauner.
​View a timeline of his career: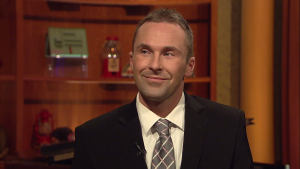 Chad Grimm, a health club manager, is the Libertarian candidate for governor. Republicans tried to knock Grimm off the Nov. 4 ballot, but that effort failed. Grimm describes himself as pro-life and ardent supporter of the Second Amendment. He opposes term limits and doesn't believe government should play a role in health care, funding education or marriage. In 2012, he ran for state legislator of the 92nd District. Last year, he ran for City Council of Peoria and lost. 
View a timeline of his career: