George Lucas's Star Wars museum could land in Chicago. San Francisco was his first choice, but after four years of negotiations, the billionaire filmmaker is willing to consider other sites. Married to Chicago investment executive Mellody Hobson, Lucas has called Chicago his "second home" and Mayor Rahm Emanuel is rolling out the red carpet in a bid to capture the new museum. We talk with Chicago Tribune reporter Melissa Harris and Don Welsh, Choose Chicago CEO and President, about Chicago's chances. 
---
Read an interview with Welsh.

What do you think about the announcement that George Lucas could build The Lucas Cultural Arts Museum in Chicago?
I just read it this morning. We just finished hosting the [U.S. Travel Association's] IPW conference with around 6,000 people from around the world. I woke up this morning and read it in the paper. I'm elated with the potential opportunity.
What do you think the chances are of the museum being built in Chicago?
First of all, I know the decision is being weighed heavily by Mr. Lucas. This is his personal collection. Given the opportunity to move forward and work on the project, I have no doubt under Mayor [Rahm] Emanuel and the group he assembles, we would be able to do an outstanding job and launch a very successful museum.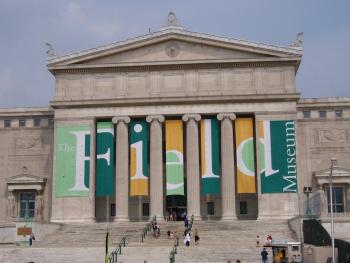 How will The Lucas Cultural Arts Museum fit in with Chicago's other museums?
As a matter of fact, the 6,000 [attendees of the IPW conference] were astounded by the diversity of offerings we have on the cultural museum side, attractions and theater. I think this [museum] would fit strategically well and bring new visitors to Chicago, not only to go there but also explore others. I think it will generate new business.
How will the museum impact tourism in Chicago?
The mayor has given us a growth goal of 55 million [visitors] between now and 2020. We have a sub-goal nationally to be in the top five U.S. cities. This global appeal of Star Wars and the other artifacts will have an incredible demand and will be a tourism driver.
How do you think the museum would impact Chicago's reputation in the film industry?
I think people are so surprised that Chicago has jumped into the film industry to the extent that we have, and in television production to the extent that we have. I think this would add to the growing reputation as us being a great entertainment city.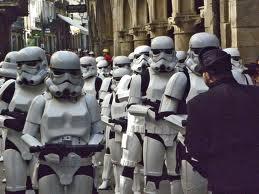 Do you think there could be a trickle-down effect from this museum in other film-related aspects, such as film festivals?
Look at the success of Lollapalooza and Pitchfork. We're looking at new projects now, and we can further move forward on theatrical events that have taken place around the world that can be transported to Chicago. The growing arts and culture is not a coincidence. Michelle Boone [Commissioner of the City of Chicago's Department of Cultural Affairs and Special Events] and the mayor are clear that Chicago is one of the top cultural destinations in the world. We have a great reputation and this will continue to build on that. I think it will be a wonderful addition. It's a coincidence; we're coming off of an incredible week with 6,000 people from 70 different countries, and they were astounded by our city. TripAdvisor came out with its top 25 cities and we're rated number two, only behind New York. Coincidentally, we displaced San Francisco this year.
Do you have anything else you would like to add?
One thing I told other people: I think our geographic location and proximity to Europe, Asia and South America is to our advantage over San Francisco. I think when you look at a global audience, I think our position in the central part of the United States, with United Airlines based here, it works to our advantage when it comes to this collection.
Interview has been condensed and edited.
~ Paul Caine contributed to this report.