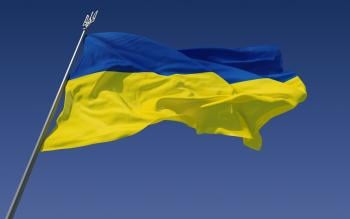 As Russia continues to assert its influence in Crimea, concern grows among the Chicago Ukrainian community.
"The community is really upset," said Orysia Ostap, whose parents emigrated from Ukraine following World War II. "A lot of people in the community have close relatives in Ukraine, and this whole situation has unnerved everybody."
While the situation is important to the Ukrainian community, it's also important to people with ties to Poland and the Baltic states, according to Julian Kulas, whose family is from Jaroslaw in Ukraine.
"They all have a concern because it's quite obvious [Russian President Vladimir] Putin wants to expand his empire, and, as you know, at one point he made a statement saying the biggest tragedy that happened in the last century was the disillusion of the Soviet Union," said Kulas, who is an executive board member for the Ukrainian Congress Committee of America, Inc. "[Putin] wants to reinstate, if not the Soviet Union, a Russian empire to dominate that part of the world. That would not be in our national interest, nor in [the interest] of other countries in the vicinity."
Unidentified pro-Russian troops entered Crimea in late February, and on March 16, a referendum to secede from Ukraine was overwhelmingly approved by Crimean voters. Two days later, Putin signed a bill to absorb Crimea into the Russian Federation.
UCCA Illinois Division President Oles Strilchuk called the secession and annexation of Crimea illegal.
"He doesn't follow by the rules," Strilchuk said of Putin. "He does anything that serves [his] purpose…And they just created a situation in Crimea which nobody could answer. They came armed to the teeth and ready to start world war."
Kulas agreed that Putin's actions were illegal and added that only the Ukrainian government could enact a referendum in any area of the country.
"I think that actually most of the Western world leaders have not recognized that particular act, because if all countries were permitted to do so, I think, it would be catastrophic," Kulas said. "Putin's conduct is very suspect. I'm surprised a person who leads a country like the Russian Federation would make statements that there are no Russian troops there. That these are local organized groups, knowing very well these are Russian soldiers who are of course not carrying a signature, which is against the Geneva Convention."
While Ostap, Strilchuk, and Kulas think the United States' sanctions on Russia are helpful, they might not be enough to stop Putin.
"They seem to be, well, good ideas, but, you know, Putin is so wealthy and so diversified in the economy," Ostap said, adding she doesn't know what it would take to stop Putin from trying to regain control of Ukraine.
"I respect the sanctions taken by the United States in concert with like sanctions throughout the world. It would make a big impact," Strilchuk said. "Unfortunately, Putin and his cohorts, you know, have the upper hand."
Sanctions may work, but they take time, Kulas said.
"In the meantime, [Russia] has occupied and taken over a country there," he said. "There's been no declaration of war between Ukraine and Russia; therefore, taking somebody else's property is a violation of international law. So again, this is something the world will have to address."
While Kulas said the United States was not about to send military personnel to defend Crimea, he thinks the only way to address the situation is to put NATO military forces near Crimea.
"NATO and Ukraine have a partnership which specifically refers to, in the event the national sovereignty of Ukraine or its territorial integrity is in danger, [NATO] needs to immediately consult and assist Ukraine's national independence," he said. "We need to put military forces in the vicinity of Crimea by NATO— and the United States is one of the leading nations in NATO—and tell Putin when he crosses a certain red line [or] goes into the south or eastern part of Ukraine…he'll probably get the message."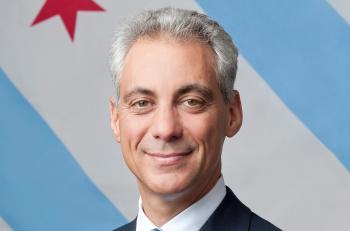 As tensions continue to escalate in Ukraine, the Chicago community is busy organizing protests, including weekly protests at the Consulate General of Ukraine, Ostap said.
"They have rallies in the community and prayer services," she said, adding community members are also meeting with elected officials such as Mayor Rahm Emanuel and Sen. Dick Durbin.
Late last week, Strilchuk met with Emanuel along with other key members of the Ukrainian community.
"Mayor Emanuel himself has Ukrainian roots, and he stands in solidarity with us and supports the peaceful pursuit of our endeavors. To that end, we are exploring the possibilities of what the mayor can do as a leader of a world class city like Chicago," Strilchuk said.
Ostap, who communicates frequently with relatives living in Ukraine, said she hopes the conflict comes to an end.
"I just want this to be over with. I just want Ukraine to be restored to peace and to be able to develop and grow," she said. "The young people have so much optimism about moving forward in their lives and futures and their families [with] their young children. These original protesters were young people, and they just wanted to have a chance like any other Western nation to have some kind of control over their lives and success. And now, they're faced with this. I hope that [they] can get out of this without having to shed more blood."
View a timeline of key events in Ukraine's political crisis and see what former NATO Ambassador Ivo Daalder has to say about the latest events.