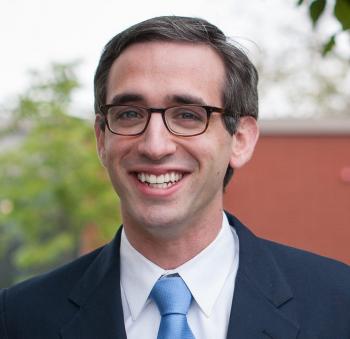 It's a primary race pitting a 26-year old upstart against a longtime incumbent with a prominent name. And though they are battling for a local state legislative seat, it has caused national figures like Howard Dean and some of Cook County's most powerful Democrats to throw their weight around. Why is this race being so closely watched?
Will Guzzardi, 26, greets supporters at a campaign event in Logan Square. He's running as an independent Democrat in the 39th state legislative district, which encompasses that neighborhood as well as others on the city's northwest side.
"I think that folks in our community and around our state are just fed up with the broken political system in Illinois," Guzzardi said.
Guzzardi is trying to unseat 12-year incumbent Toni Berrios, something he came within 125 votes of doing when he ran two years ago.
Berrios was not available to be interviewed by Chicago Tonight. She counts herself as a progressive Democrat who voted for same-sex marriage legislation, but against the final pension reform deal.
Guzzardi says his number one cause is to replace Illinois' current 5 percent income tax with a progressive one that taxes the wealthy at higher rates.
"I think we need a fair income tax in our state that makes sure the very wealthy and the biggest corporations are held accountable to paying their fair share," he said. "It eases the burden on working families, so, on the economy, we have big differences."
Recently, the race has taken a nasty turn, with campaign flyers accusing Guzzardi of supporting lax restrictions on sexual predators. He says it's a smear campaign based on a line taken out of context in an editorial he wrote for his college newspaper.
"They've accused me of wanting to protect sexual offenders which is patently false," he said. "I've been very clear over and over again that I certainly have no intention of doing that. Public safety is a crucial issue from me. The Fraternal Order of Police has endorsed my campaign because they know that I'm going to be keeping our community safe."
Guzzardi has landed a number of big endorsements - including the Chicago Teachers Union and Democracy for America, a grassroots organization founded by Howard Dean. Ald. Scott Waguespack (32nd), a committeeman in the district, is also lending his support.
"Having people like Will who are coming up through the system the same way I did, and some of these other newly elected officials who want to change government, who want to do things better in the city of Chicago, I think he's the perfect candidate to do that," said Waguespack. "And that's why I'm supporting him in this election."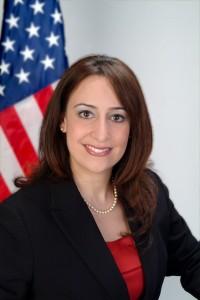 But Berrios can count a few endorsements of her own: Cook County Board President Toni Preckwinkle, and the biggest fish, her father, Cook County Democratic Party Chairman Joe Berrios.
"I think she's done a fabulous job in Springfield," said Berrios. "If you look at her voting record on marriage, on the tax issue, and on the union issues down in Springfield, she's been a leader and she's been working very hard to make sure she represents her community."
Berrios's endorsement carries significant influence, but the race has set off a war within the party.
The Cook County Democratic Party has formally endorsed Toni Berrios for reelection. But some committeemen/aldermen have stepped out in support of Guzzardi. They say that's caused Joe Berrios to retaliate against them.
Waguespack says he and others like Ald. John Arena (45th) and Ald. Joe Moreno (1st) have been cut off from a database of voter information that they normally have access to.
"You're basically telling elected officials you're cut off because you don't do what we tell you to," said Waguespack.
Berrios denies it's retaliation, and says the system is in the midst of an overhaul.
"No one has access. I don't have access. So, if I don't have access, how can I give them access?" said Berrios.
Moreno says that falling in line with party bosses on every issue is an antiquated way of doing business.
"If they want to be independent, go ahead and form your own party. Why do you have to say that you're part of the Democratic Party here in Cook County, and then  decide to go a different way?" said Berrios. "If you're going to participate and cast your vote for the candidates that we're endorsing, then you should support those individuals."
Party support or not, Berrios admits the race will be difficult, but his influence will be felt on Election Day.
"We've got people on the street. I've called on my friends and associates to please come out and help in this election," said Berrios. "We took it for granted two years ago. We are not taking it for granted this time."
Guzzardi says he will counter on Election Day with hundreds of volunteers of his own.
Illinois House Speaker and State Democratic Party Chairman Mike Madigan sent a letter to all committeemen saying access to the voter database now goes through him. But some committeemen say Madigan has shut them out.