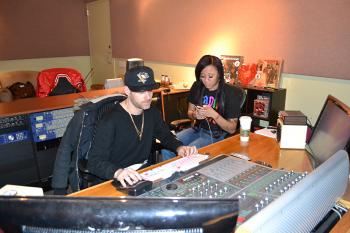 A new musical phenomenon born in Chicago is gaining nationwide popularity. It's called drill music, and comes from the city's south side.
Drill music is defined by its sometimes gritty and violent lyrics; some rappers even rap about crimes they've committed themselves. Others just discuss their own life experiences and what they see on the streets. Either way, the music from the streets is taking to the internet and the airways, giving some local rappers a national forum.
Kiara Johnson, 20, is known as "Katie Got Bandz" on stage or in music videos. She picked up the name a few years ago just when she got serious about rapping and music.  
"One day, I had a lot of money in my wallet. It was around tax time when I was hittin' licks or whatever, and I had all hundreds," she said.
"Hitting licks" is also known as stealing, which is how "Katie Got Bandz" got her name -- from the wads of cash she had at the time. But today, the rapper says she's not into stealing anymore.
"Everybody else got jobs. This is my career, so I have to take it more serious because I'm trying to focus on the mic and my energy," she said.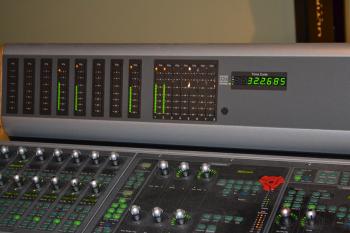 Katie says she was raised by a single mother in the Ida B. Wells public housing project. Her father has been in jail for murder since she was 2 years old.  She admits turning to a life of crime herself as a teen.
"In 2011, 2010, I kept going back and forth, back and forth, back and forth to jail," she said. "I went to jail like 2-3 times a week. My mother got tired of coming. She told the police, 'don't call me no more, I ain't coming to get her.'"
It was then that a relative helped her record and shoot her first music video: "I Need A Hitta." It now has more than 600,000 views on YouTube.
"I got locked up in the County [Jail] for 32 days with no bond," she said. "They dropped the video, I got out and had a fan base. And ever since then, my life changed."
Now she's signed to the independent, Chicago-based label, Lawless Inc. Her most recent song, "Pop-Out," has more than a million views.
Katie's brand of hip-hop is called drill music: unique to Chicago and difficult to define.
"Drill music is…how can I explain?" said Lawless Inc. CEO Larry Wilson.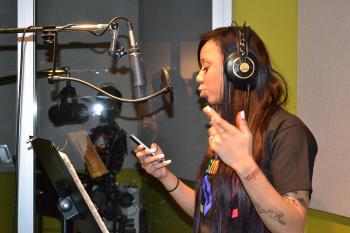 "Basically speaking, real life, street life," said Katie.
"You see the graffiti and you see the rap. That's these guys, that's their news media. That's the ghetto art," said CeaseFire violence interrupter Lawrence Lee.
An easy definition, it comes from the street term "drilling," which can mean anything from partying to committing a crime, like shooting or stealing.
"It transformed into music as "you drilling," which means you're going hard on the track. You're killing the track. It means you are just going in on it, so the beats are just hard," said Wilson.
"It's drilling. This is what they do. The kids don't get on the bus and go downtown, and go shopping and go to the movies," said Lee. "They don't do that. That ain't part of their life. Part of their life is they're banging, they're out here."
Wilson argues the music doesn't incite violence, but instead serves as a career for young rappers like Katie.
"What happened positive from this is, that some of this negative stuff that is popular, it's like, wow, now you got a chance to feed your family. You got a chance to make it from all of this," said Wilson.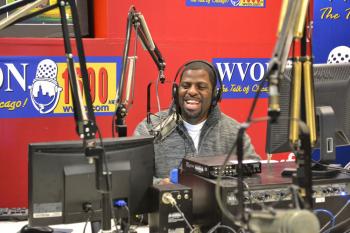 But Lee explains the music can also serve to perpetuate the violence that inspires the lyrics, describing it as a type of arms race between some rappers and their enemies.
"If you're drilling and you're talking about all the devious, negative things you did, and guys see these big record companies and these labels giving you money for it, what you think they're going to do?" said Lee.
Lee says it glorifies crime and violence.
"Social media does too," he said.
And if the internet is the vehicle for drill music, then social media is where some record companies pick up their next big star.
For example, rapper Lil Durk's hit "Dis Ain't What You Want" has more than 10 million views on YouTube. He's been signed to Def Jam Records, the same label that's distributed rappers like Ludacris, The Roots and Chicago's own, Kanye West.
"Record labels are seeing certain artists get success from having a huge following, from having a lot of views on YouTube, from having a social media following," said Wilson. "So they see that as, OK, they've got these followers. These are fans. So let's get a deal on them and feed their fans. That's a quick check. We can sell some records. A lot of them coming in, they don't understand the market. They're not understanding what's going on in Chicago, why this music is so popular."
And for that, Chicago rapper and activist Rhymefest, who's worked with Kanye West, criticizes some major record labels.
"No artist development, no media training. This is something that record labels were known for doing. Before you even put an artist out, an artist would have artist development, which means, oh, the gang-banging, somebody might get hurt. That may not be the message we want to portray. We're going to clean them up, we believe in them as a talent. We're going to help them out for a year and see where it goes," said Rhymefest.
Watch Rhymefest talk about the gang and violence culture of Chicago and how it impacts the rising popularity of drill music in the following web extra video:
Katie says her lyrics, all in the palm of her hand, are about her experiences and what she sees and does.
And like the name of her next album, Drillary Clinton, will tell you:
"I am the first lady of Drill Music," she said.
She's rapping loud and clear about making the music -- and the music that makes her.
Katie has signed a partnership deal with New York City-based label eOne, which has released pop music from the likes of 98 Degrees and Ashanti, as well as hip-hop artists, like DJ Khaled and Fat Joe.
Katie is a relative newcomer to the drill music scene, but some rappers have gained fame, like Chief Keef, who has also gained some notoriety for his legal troubles related to guns and drug charges.
Rappers often use a special nickname for Chicago; they call it Chiraq -- a combination of Chicago and Iraq -- likening the city to the country because of the number of shootings and the amount of violence that happens here.