Nathan Gunn is an international opera star who lives in downstate Illinois. He joins us for a performance and discussion of his role in The Barber of Seville, currently at Lyric Opera of Chicago.
---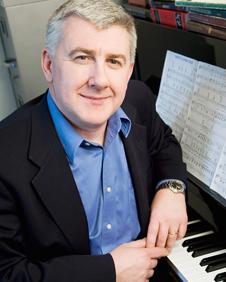 Read an interview with Jeffrey Magee, Director of University of Illinois at Urbana-Champaign's School of Music, about Gunn's impact on the college's music program.
Since his tenure in 2007, what impact has Nathan Gunn had on University of Illinois' School of Music?
Nathan is a great citizen of the School of Music and the university—inside and beyond. It's amazing. He's at the pinnacle of his career and travels all over the world, but is content to call Champaign his home. He teaches not only vocal instruction but career advice, too.  He's a great person to learn from. He's a great ambassador for the university.
Recently Gunn was named director of the new Lyric Theatre School. What will his role entail?
He's going to be advising and making decisions on repertoire, guest artists, stage directors and singers. He's also going to lead our effort to develop new work. We really hope to develop a stronger identity as a program that serves as an incubator for theater. He'll also play a part in fundraising for the program.
Where do you see the program going under his direction?
The way he looks at song theater is something I admire. A lot of people think opera and theater are very different categories, but he sees it as a continuum. He's covered a lot of musical and theatrical terrain in his career, and I think he wants to bring a lot of that to our school. I think he'll be of great value to our students to learn.
He's also well-connected to the world so he'll be bringing in a lot of outside talent. There's this constant engagement with professionals and our aspiring singers in our student body. The program is just getting started but there's a lot of positive energy around it—not just from him but other amazing leaders.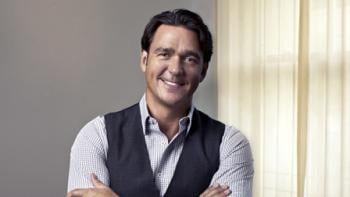 Julie Gunn, Nathan's wife, is another leader of the program. She serves as the director of Lyric Theatre Studies. What contributions has she made to this new program?
She is a fine pianist; she accompanies Nathan in a lot of performances. She has been a very inspiring and creative teacher. Moving forward, she's going to help in integrating our studio with the production plans. We think this will help prepare students for performances on stage. We want to grow their talent and nurture them as well.
How do the students feel about learning from Nathan Gunn?
They are very excited. We have an outstanding vocal faculty, and he's one of the outstanding staff we have. Jerold Siena is a faculty member who's had a long opera career and serves as our Artistic Administrator. Our new Lyric Theatre shows Nathan as the head and more external, while on the inside we have Julie managing the studio and Jerry overseeing production. I think this team is a new spirit of teamwork and cooperation. Three people leading different aspects of the program and still working together. They all bring a titanic amount of talent and knowledge.
Any final thoughts on the future of the Lyric Theatre School?
It's exciting when we face a transition, and have faculty members that are open to facing a challenge. It's a gift to an administrator to have that happen. All three leaders are well known outside the university and could choose to pursue other interests, but decided to recommit to the Lyric Theatre. I'm thankful.
Interview has been condensed and edited.
---
Watch a web extra performance of "Brother, Can You Spare a Dime?" by Nathan Gunn with piano accompanist Bill Billingham: